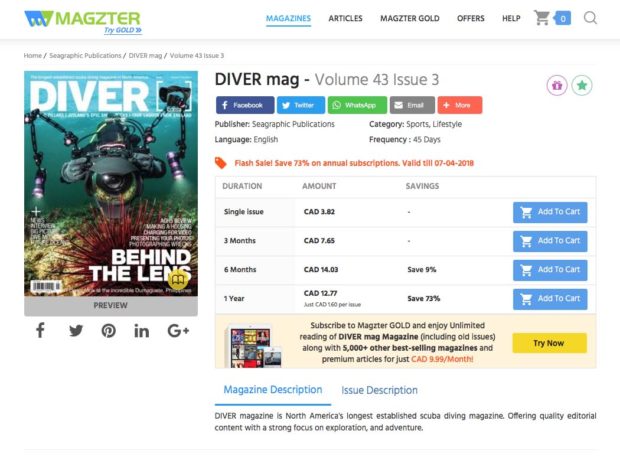 Can't find DIVER in your local dive store? Maybe you can't wait long enough for snail mail to deliver a crips copy to your home? Worry not readers as we're available as digital publication through Magzter. You can purchase individual issues, a subscription, or Magzter Gold – which is kinda like Netflix for magazines, giving you access to thousands of publications.
Simply click the image above, or click here to get started!
Digital publications work on desktop PC's and Mac, iPhones, iPads, and Android devices. We've got you covered!