Dive Gear
A Deep Dive with NOVE: What goes into the next big dive watch
March 29, 2021 By DIVER Editorial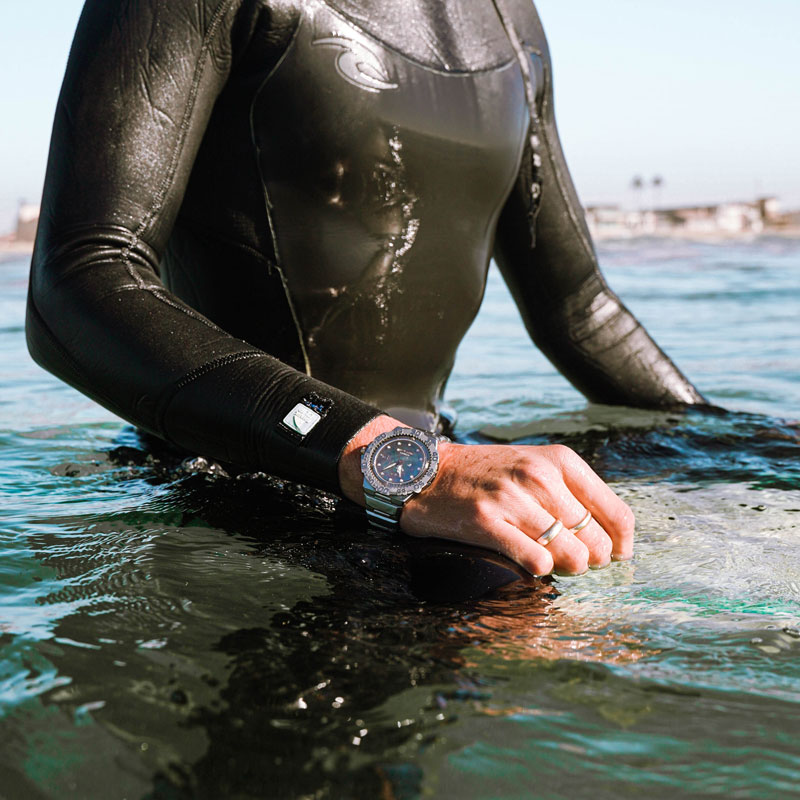 Founded in 2015, NOVE has been making waves in the timepiece industry due to their comprehensive design that joins function and fashion. Representing the new sense of innovation in the field of watch design, their mission of creating beautiful, unique wristwatches pays homage to the rich history of craftsmanship Swiss-made watches are known for, while updating them to retain the standards of quality and luxury of modern times. The newest creation from their design philosophy, NOVE's new Trident Automatic watch shows the trials and tribulations of overcoming manufacturing challenges to create something truly special.
Innovative Uni-directional Bezel

Features a unique three lever stopper system that combines fearless looking gear teeth, working together as a unidirectional bezel.

Tahitian Mother of Pearl

Using the highest grade of Tahitian Mother of Pearl, which can take up to two years to mature and obtain from an oyster shell. This beautifully reflective material was carefully manufactured and quality controlled to best suit our standards of luxury, durability, and functionality.

Super-LumiNova

Featuring Super Luminous technology on the watch index and hands, the Trident Automatic produces a vibrant glow for easy visibility in the dark. Perfect for deep sea diving, the luminescent coating supports easy time-telling, anytime and anywhere.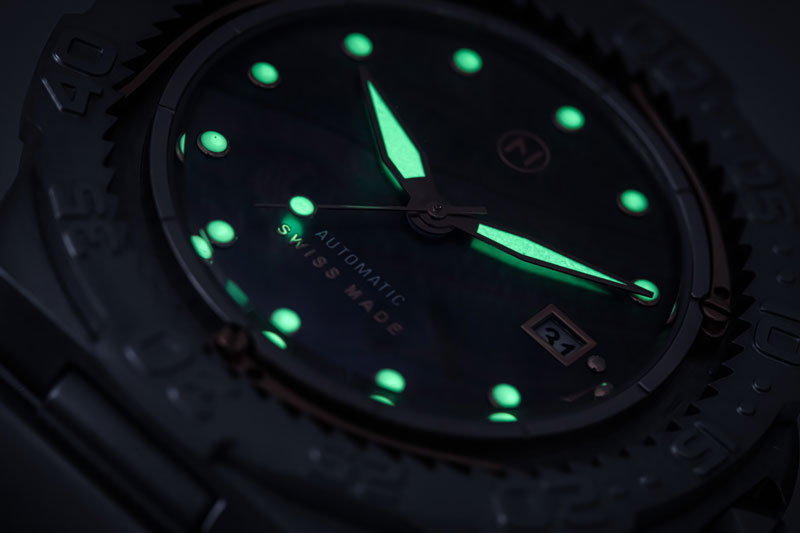 Though automatic dive watches are nothing new to the industry, NOVE's challenge of engineering special construction for the Trident Automatic alone was no easy task. Citing their audience's request for an automatic watch, NOVE's design team sought after the best automatic mechanism to be able to fit their already popular Trident line of ultra-slim dive watches.
The answer, the Swiss-made Ronda R150, lends itself well to the watch's innovative composition. The R150's winding function works off of the movements of the wearer's arm or wrist, with everyday simple movements being enough to sway the ball-bearing rotor and wind the watch's movement
To fight the entry of liquid, humidity, and dust into the watch's inner casing, NOVE uses special seal rings to properly enclose any open spacing in the watch, notably between the screw-down crown. Therefore, providing water resistance for up to 200m.
The Trident Automatic has a slim 13.05mm Stainless Steel 316L watch casing, allowing for a comfortable and lightweight fit both in and out of the water. 
The similarly thin and specially milled Double Curved Sapphire Crystal also allows for the watch hands and movement rotor to function and rotate comfortably without compromising on the watch's ultra-slim sizing and offers greater visibility. The Sapphire Crystal glass further attributes to strong scratch and shatter resistance.
In juxtaposing the functions of an automatic watch movement mechanism with the water resilience of dive watches, the NOVE Trident Automatic is a true masterpiece of function. Alongside its slim build, strong durability, and luxuriously fashionable look, NOVE continues their thoughtful design to make the most of high-end timepiece engineering.
The new NOVE Trident Automatic wristwatch can be purchased online for US $670 –$690. 
For more information visit here.