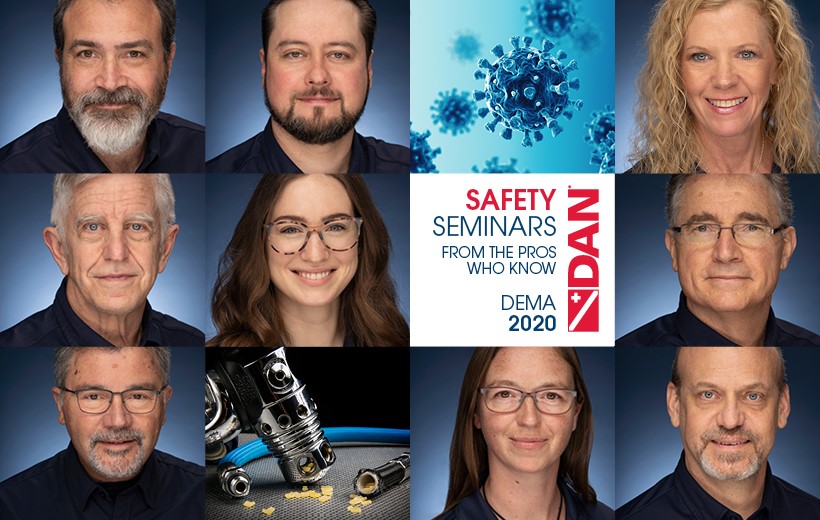 For 40 years, DAN has played a critical role in the dive industry, championing diver safety, research and emergency preparedness. At this year's DEMA show, DAN will be reaching out to dive pros around the world with important messages about keeping divers safe in a series of timely webinars on a variety of topics: equipment failures, breath-hold diving fatalities, COVID-19, cardiovascular health research, effective disinfection protocols and more.
Although the annual dive industry trade show has moved to a digital format, DAN experts remain committed to giving dive professionals the accurate information they need in these unprecedented and unpredictable times. Links to these webinars — by pros who know — and other information about DAN's presence at DEMA Show 2020 can be found here.
In addition to the webinars, which will run from November 17 through November 20, DAN is offering new products and specials, including a free backpack with the purchase of any oxygen unit and a free DAN hat with the purchase of any first aid kit.
"DAN understands that community is more important now than ever before, and this new virtual format offers attendees great opportunities to learn, network and interact with other passionate dive professionals," said Bill Ziefle, DAN President and CEO. "When the dive community comes together, we make the sport stronger and safer."
We look forward to connecting with you at DEMA.
Register for the DEMA Show here.