Digital Diver
Aggressor Fleet and Dancer Fleet liveaboard App
February 13, 2013 By DIVER Editorial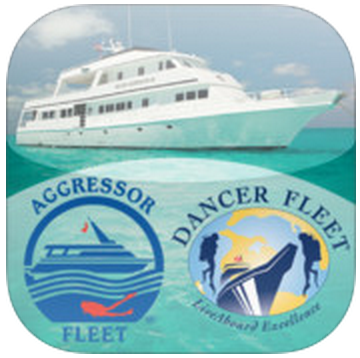 Available for free, for both iPhone and iPad users, this handy little app will tell you all about the luxurious liveaboard cruises offered by the prestigious Aggressor Fleet and Dancer Fleets.
Get to know the liveaboard lifestyle and learn about the beautiful yachts that will take you on a memorable dive vacation to some of the most amazing locations through the world: Alor Islands (Indonesia), Bahamas, Belize, Cayman Islands, Cocos Islands, Fiji, Galapagos Islands (Ecuador), Hawaii, Komodo National Park (Indonesia), Maldives, Palau, Thailand, and Turks and Caicos.
The largest organization of liveaboard adventure cruises in the world has now combined their knowledge, resources and experience into an easy to use mobile app, that will have you planning your next trip within minutes of downloading.
Download through iTunes.
For more on Aggressor, click here.