The Dive Equipment and Marketing Association (DEMA) wants us to enjoy manatees but to be sure to give them their space. A poster and 30-second video, voiced by Jimmy Buffet, aim to boost awareness for safe interaction with the manatees when you're in and on the water. Targeting tourists, boaters and divers, the public service announcement informs us how to keep manatees safe from further harm.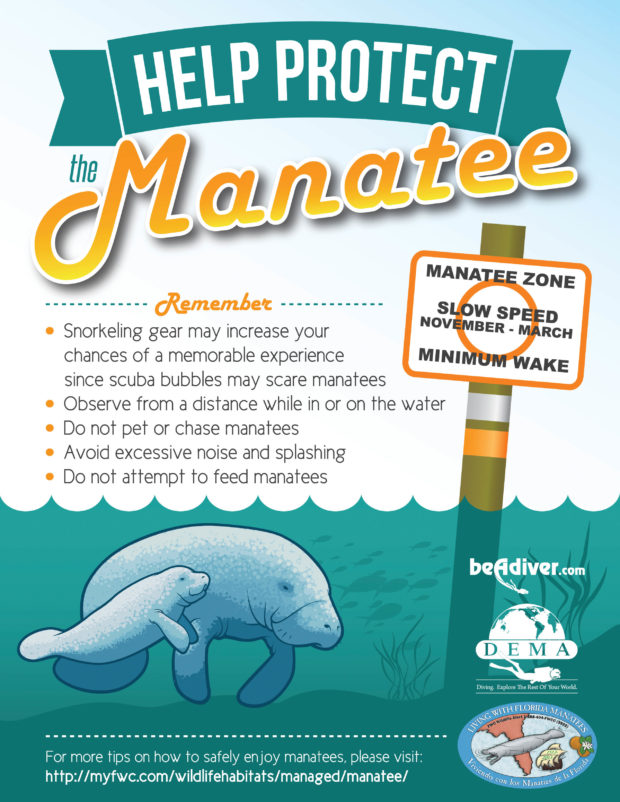 www.dema.org
www.savethemanatee.org
DIVER MAGAZINE. NORTH AMERICA'S LONGEST ESTABLISHED DIVE MAGAZINE. SUBSCRIBE TODAY.