Project Pink Tank is on a mission to get to the bottom of it. Text by Lisa Sonne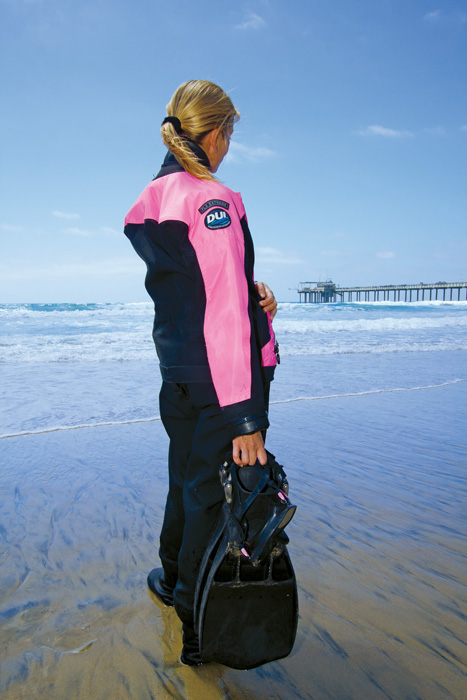 More than 400 scuba enthusiasts, including open water, advanced, technical, and instructor level divers, are participating in "Project Pink Tank," a multi-phase investigation into the relationships between scuba diving and the health of breast cancer survivors. Diver and underwater photographer Dr. Allison Vitsky Sallmon hopes the study will help her personally, as well as aid a growing number of divers.
"One out of eight women is going to get breast cancer in her lifetime and one out of three divers is a woman," she told DIVER. "More women are getting cancer and more women are diving, but there's almost no information about scuba diving and cancer. That's a huge black hole," Sallmon said, recalling how Project Pink Tank began.
"I had over a thousand dives prior to my breast cancer diagnosis, and getting back into the water was very important to me.  Not long after I completed my treatment of chemotherapy and multiple surgeries, I went diving in the Channel Islands. The day was a typical profile for me, multiple dives in cold water including a night dive, but my body had a strange reaction."  Her first case of skin bends.
Data Needed
"Did it have to do with my profile or my cancer treatment? I started to ask around and called the Divers Alert Network (DAN). They said information on cancer and diving was very limited and given the particulars of my case, suggested further diving be pursued only on the advice of my physician."
At DEMA in November 2010, Sallmon approached the Duke University Medical Booth and spoke about the lack of data with Dawn Kernagis, who was working on her PhD. It might easily have been forgotten – just another casual conversation, so common at such gatherings – but about a month later, Sallmon remembers, "Dawn emailed that she had been thinking about it."
Kernagis took the idea of a study to Gene Hobbs, founder of the not-for-profit Rubicon Foundation, who thought it might be a good match for the mission of supporting projects that use collaboration and medical research to "improve the available resources for students, professionals and the general public."
"The reason this project was started," Kernagis told DIVER, "is so we can start addressing questions specific to survivors and diver health, good and/or bad."
Hobbs and Kernagis created an online questionnaire, involved the Duke Medical Center Institutional Review Board (IRB) and also, recruited VR Technology and PADI to participate in the project.
In October 2011, less than a year after Sallmon and Kernagis met at DEMA, PADI, the world's largest diver training organization, sent out a press release with the headline, 'PADI and Duke Medical Center Explore the Benefits of Scuba Diving for Breast Cancer Survivors'.
PADI helped distribute the online survey, which was fully launched that October on occasion of the 25th anniversary of National Breast Cancer Awareness Month. Sporting the familiar pink ribbon logo that is often associated with breast cancer research, Project Pink Tank's call out for breast cancer survivors who dive was launched on websites in Australia, Great Britain, the US, and Canada.
Recalling the occasion, Sallmon said, "I cannot express how I felt the day that the survey went live, seeing two important parts of my life combined to help other divers with breast cancer learn to pursue this activity safely."
The survey was taken offline on February 1, 2012. By that time, more than 400 breast cancer survivors (male and female) had already logged on and completed the questionnaire, submitting their history with cancer and with diving. It was time to start examining the information that might yield insights about the potential benefits and issues of diving for survivors.
Originally, before the volume of returns was known, it was announced that the data would be analyzed and published by early May, but Kernagis had her work-log filled. She was still finishing her dissertation, won a fellowship, and committed to other diving research projects.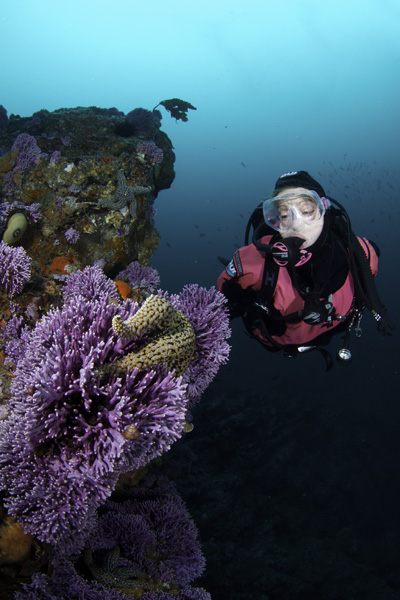 Phase Two
As of early June, once the data is peer reviewed, the second phase of the study will be even more ambitious than the first. The intention is to have two groups of divers wear VR Technology computers on their dives to collect data. One group will be breast cancer survivors and the other a carefully selected control group of age-matched healthy volunteer divers who have never had breast cancer.
The exciting part, Hobbs said, is that the computers will not only collect expected dive profile information. They will also test a unique interface that collects outcome data after the dives. The information sought is part of the Diver Health Outcome assessment used in other studies, but the computers will eliminate the need to rely on paper forms.  He predicts this can create greater compliance and help remove potential transcription errors in transferring information.
Hobbs hopes that the new use of dive computers in data gathering will be a successful pilot. "We could then use the method to gather data for divers with cardiac concerns or other cancers," said Hobbs. "As we all tend to live longer and people continue to dive as they age, these issues will be more and more important and it will be very helpful to gather data and be able to provide consensus guidelines for other medical areas, too."
The research team at Duke Dive Medicine will examine the data collected in Phase Two – methods of treatment and periods of time after treatment – searching for correlations with potential health problems and benefits for divers.
Kernigas and Hobbs then hope to hold a pivotal conference reminiscent of the DAN and Undersea and Hyperbaric Medical Society (UHMS) 2005 global gathering that resulted in consensus guidelines for Diabetes and Recreational diving.
"It will be open to anyone who wants to attend and will incorporate researchers, physicians and diving-industry professionals, in addition to cancer survivors who dive."
"Just having that many smart people in one room should help," said Sallmon, who now wears a bright pink dry suit making it clear that even underwater that she is a survivor-diver.
Questions of when someone can safely dive during or after breast cancer treatment are complicated by the kinds of treatments different patients undergo and their bodies' reactions.  Surgery to cut the cancer out ranges from partial breast removal to both breasts removed. Some patients undergo weeks of radiation. Some have chemotherapy with a range of drugs, some of which could affect fatigue levels and immune strength, and how a body reacts to the changing pressures and exertions of diving.  Women who undergo reconstruction may endure a number of stages with various implants, each of which may affect diving differently. An aside, some implants make the diver more buoyant and others do not.
Survivors must also consider emerging theories and studies about what to do to prevent the breast cancer from returning.  Unless the patient had a bi-lateral mastectomy (both breasts removed), the risk remains that cancer will affect remaining breast tissue.
Exercise a Factor
Exercise is believed to be one of the most positive deterrents to a recurrence of breast cancer. In April 2012, the American Cancer Society released guidelines that recommend exercise and lack of obesity as significant factors to prevent breast cancer. It also calls for more research.
Aside from the physiological effects and the aftermath of the breast cancer, patients must also deal with psychological elements. Many survivors experience some degree of depression during and after treatment.  Additional stress is created for women who were taking estrogen hormones for menopause, but have to stop that treatment because their cancer was estrogen positive.
Dr. David Sawatzky, an intrepid cave diver, flight surgeon, consultant in diving medicine and long time columnist for DIVER, suggests that for those who love diving, the activity may help ease some of that psychological tension. He doesn't predict any associations physiologically with breast cancer and scuba diving, but for those who are healthy enough to dive, anecdotally, it seems that the activity could help their stress management.
"Each of us has approximately 50 cells that turn into cancer every day," said Sawatzky, "and if our immune system misses one, it could multiply.  Anything that helps our immune system is good news. There isn't scientific data, but we think things that make us happy and healthy can help the immune system." He says that if your dives make you healthy and happy, it's good news.
DAN Research Director Dr. Neal Pollock concurs that there's no scientific evidence diving itself helps the immune system or healing, but he does say, "The placebo effect is real. In general the power of belief works. It can help your immune system. If diving makes you peaceful and happy, it can be empowering and positive."
And of our sport, Sawatzky says, "The funny thing is that intense concentration is actually relaxing. When I'm doing original exploration in caves, if I am thinking of anything besides cave diving, I should get out. When you are in the water, diving is everything.  All your problems go out of your mind."
Sallmon loves her work in veterinary medicine, but says it is diving that really helps "center her." Through her own trial and error and asking around, Sallmon found a formula that works well for her to avoid her skin bends,  "Stay hydrated, dive a conservative profile with slow ascents and long safety stops, and don't take hot showers or hot tubs for several hours after diving. "
She is thrilled to still actively dive. "There is nothing like it. You feel whole again, but you also feel how small you and any cancer problems are. There are things so much bigger than you with more impact."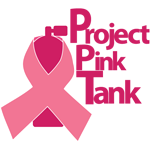 If You Want to Help…
Phases two and three of Project Pink Tank are dependent on fund-raising and volunteer efforts. Those interested can check the Rubicon Foundation. To find out how you can get involved go to:
www.rubicon-foundation.org
4 Responses to "Can diving benefit the health of breast cancer survivors?"