Destinations
Travel
The quintessential Coral Triangle experience at Anda
March 15, 2020 By DIVER Editorial
Pack your bags and head to the world's leading dive destination!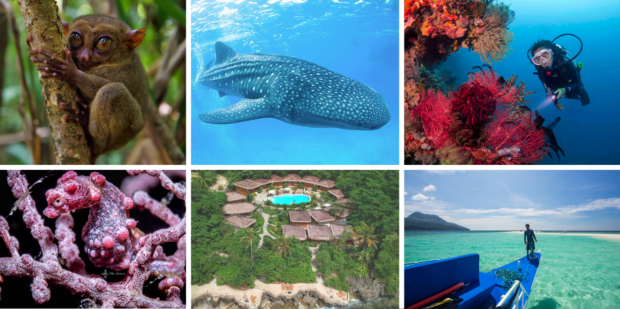 Recognized as the world's leading dive destination by the World Travel Awards, the Philippines offers an incredibly vibrant marine life scene for guests to admire. The Philippines has the highest concentration of coral reef life and a vast array of marine species. What are you waiting for?
Experience the best of the Philippines in Anda. Anda is located on the serene and lush tropical island of Bohol. With more than 25 different dive sites in this area and its great location, it is the perfect place to experience the best of the Coral Triangle. There is really something for every type of diver or underwater photographer, from beginner to professional. Furthermore, Anda has beautiful untouched beaches, gorgeous landscapes, caves and historical sites. It's no surprise that Anda is called the "Gem of Bohol"!
In case you need some more convincing, Magic Oceans has created a list for you of the top reasons to come and visit Anda.
Feel like the only diver in the world! Anda is still relatively undiscovered and far away from the mass tourism. Not only will the chance of stumbling upon other divers be incredibly small, this is also the reason the marine life is still so vibrant and healthy.
Spot everything from XXS to XXL. From the Tiny Tiger Shrimp and Pygmy Sea Horses to big turtles, schools of Jackfish, a passing Whale Shark and if you're lucky a manta!
Explore this critter paradise. Find the Blue Ringed Octopus or the Black Hairy Frogfish, and more than 300 different types of Nudibranchs and Flatworms. Yes, Anda really is a true critter paradise!
Dive at an incredible variety of different dive sites – muck diving, coral gardens, mangroves, slopes and walls. Anda has it all!
Explore cave pools and waterfalls, take a cruise through a mangrove river and see thousands of fireflies, enjoy a pristine white sand beach and admire the beauties of Anda.
Stay at Magic Oceans, a boutique dive resort in a secluded corner of paradise with only 16 bungalows and a beautiful house reef that, on one single house reef, already offer 2 different types of dive sites.
Anda is the perfect gateway to explore the rest of Bohol island whilst being in a serene and gorgeous location. Enjoy a day trip to see the cute little Tarsiers, visit the Chocolate Hills (and for the adventurers amongst us, quad bike around them!), enjoy a cruise lunch on the beautiful blue Loboc River, zip line or cable cart across the Loboc river, and much more!
As you can see, Anda is a fantastic destination to make your diving dreams come true!
Still not 100% convinced, email reservations@magicresorts.online – Magic Oceans is more than happy to answer any of your questions or create a custom package for you to come and explore this beautiful location. Or visit magicresorts.online for more info.