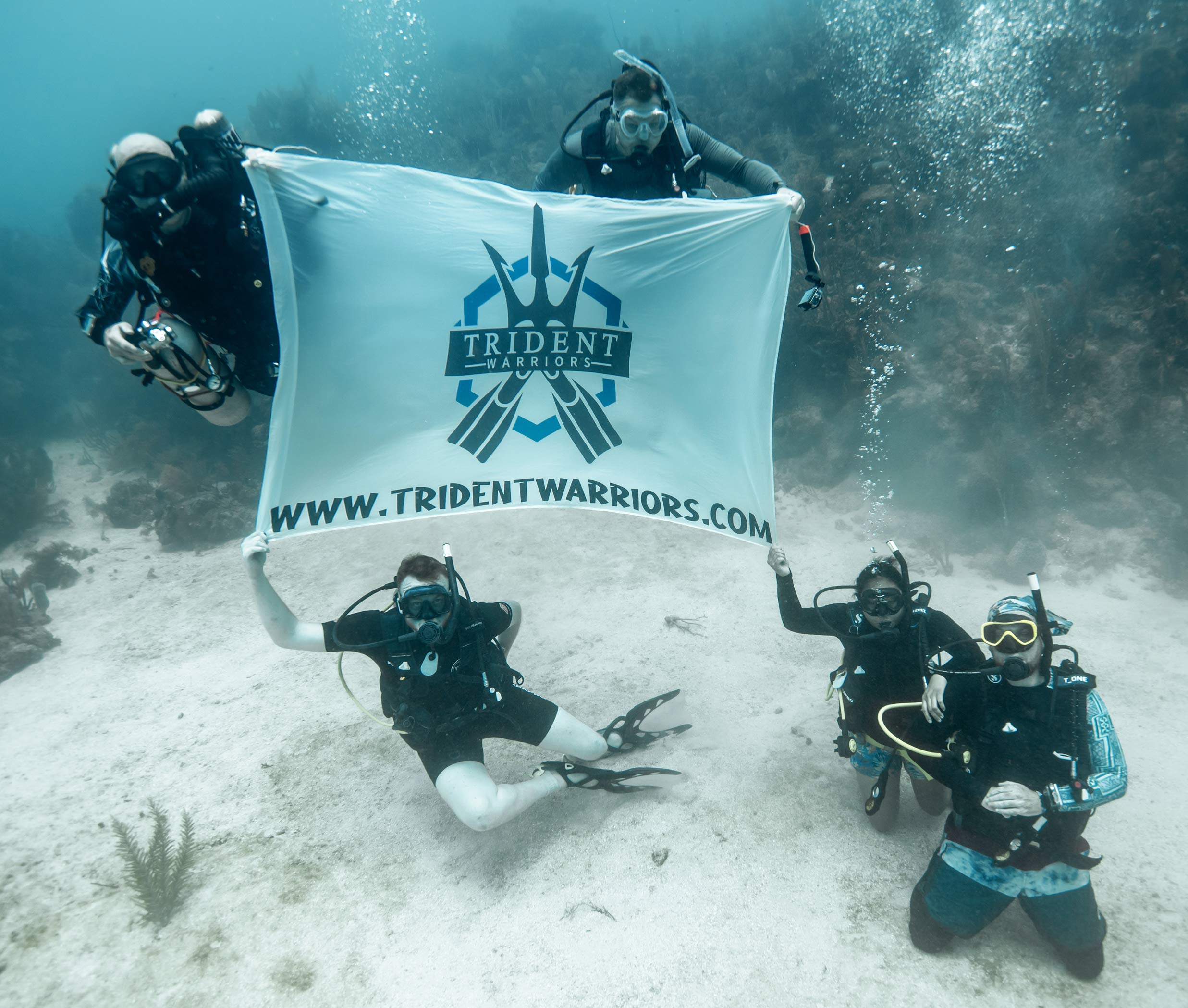 Many of our fellow dive buddies around the world are or were part of their country's military.
So, today, in honor of Veteran's Day (U.S.) and Remembrance Day (Canada), DIVER would like to graciously thank all the military men and women around the world for their honor, commitment, and sacrifices.
We would also like to highlight Trident Warriors, an organization whose mission is to bring the serene world of scuba diving, and all its benefits, to combat veterans…. At no cost to them.
Wayne Miller, former lance corporal for the British Army, founded Trident Warriors six months ago. Although less than one year old, Trident Warriors has already certified 40 combat veterans.
"There are organizations out there that help veterans. But the veterans are having to pay for it. The difference with Trident Warriors, is that we are not charging for anything."
Trident Warriors has partnered with Utila Dive Center in Utila, Honduras, to offer divers in their program high quality training. They are working on two more partnerships with dive shops in Mexico and the Philippines, in order to have an international presence and achieve their goal of reaching as many combat veterans as possible.
Help us spread the word about this incredible program, and visit www.tridentwarriors.com for more info!