Conservation
Whale Heritage Sites of the World
January 17, 2023 By DIVER Editorial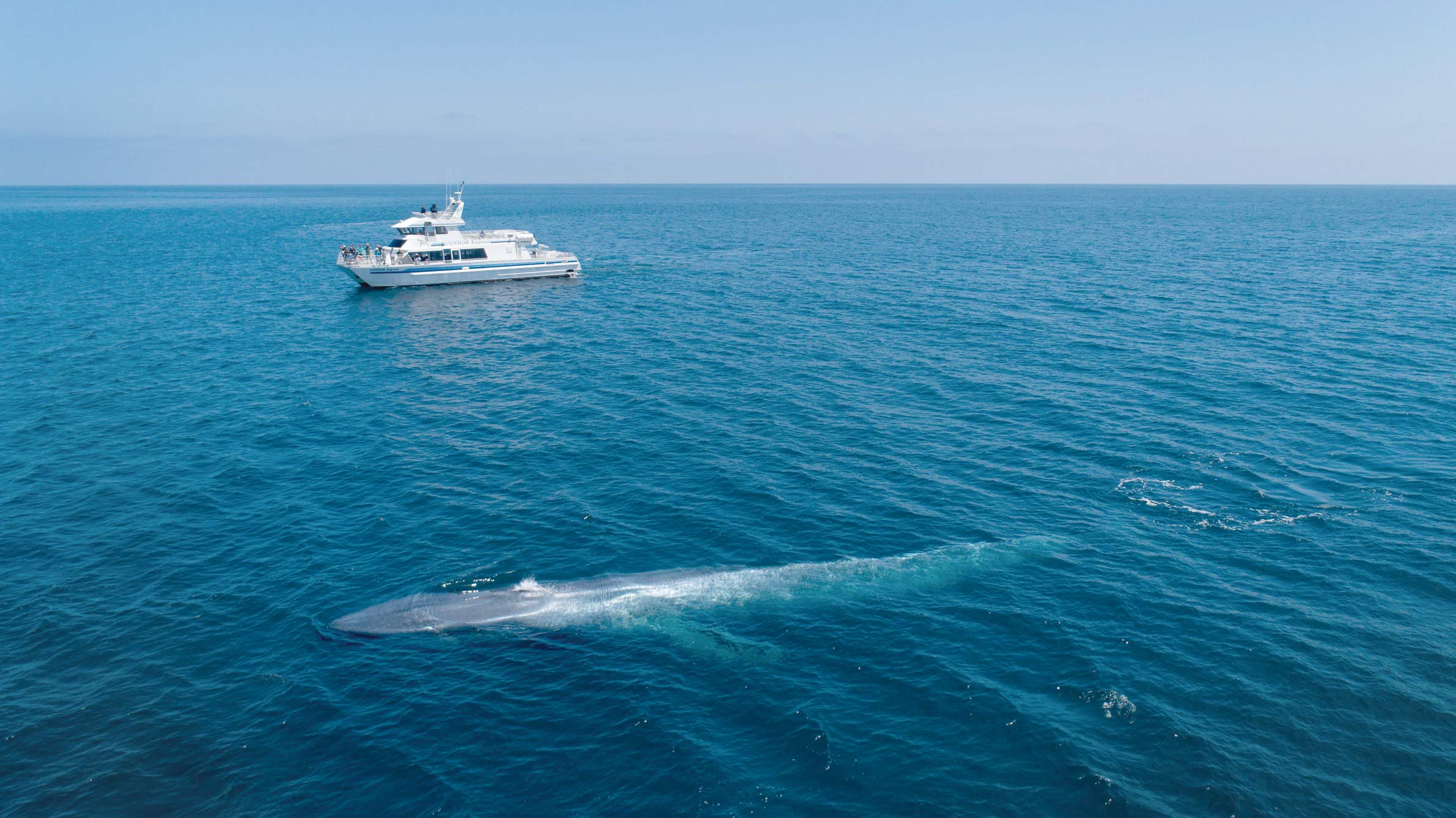 By Jean-Michel Cousteau and Holly S. Lohuis
In 1982 we thought we had 'Saved the Whale' when in Brighton UK, 42 world governments converged for an historic vote to cease the killing of whales. By then many of the large baleen whale and sperm whale (great whales) populations were greatly reduced from over 200 years of unsustainable whaling. It was in the 1900s alone with the advent of exploding bow-mounted harpoon guns that we managed to harvest—kill—an estimated 2.9 million whales, bringing most of the great whale populations to the brink of extinction. Fortunately, with their protection for over 30 years, many populations of whales and dolphins (collectively known as cetaceans) have made a tremendous comeback. 
Yet, despite decades of protection, thousands of these animals are still killed on a regular basis due to fishing by-catch, entanglement, ship strikes, pollution, plastics, noise pollution, whaling, and the captivity whale and dolphin trade. As countries, governments, scientists, and fisheries work together to address many of these impacts, it is the captivity trade that still drives some of most horrific killing of whales and dolphins today. It is why I continue to use my voice to bring attention to the connection of the killing of whales and dolphins to the very lucrative captive industry trade. 
Alliance and collaboration
In 2013, I was delighted to be asked to be the Honorary President of the newly formed UK not-for-profit organization World Cetacean Alliance (WCA), a partnership of marine conservation organizations, responsible whale watching tour operators, scientists, governmental agencies, and individual whale advocates with the vision of a world where cetaceans are free, where oceans thrive, and where local communities care. With over 90 partners in 40 countries today, WCA's mission is to protect cetaceans and their habitats through global collaboration. I truly believe that without collaboration we will achieve nothing more than a drop in the ocean. The WCA is an unique and important opportunity to combine our collective energy, knowledge, and expertise to protect whales, dolphins, and their habitats.  
I have been extremely fortunate to travel the world's oceans over my lifetime. During these travels I have become increasingly aware of the many threats still faced by whales, dolphins, and their degrading habitats. I have also seen how whales and dolphins have the power to inspire millions of people to care about our oceans. Thankfully my travels have also given me hope; and that hope lies with the many people and organizations I have encountered working tirelessly to protect cetaceans on every continent. Few groups of animals are as loved by people, and now, for the first time, this passionate community is coming together as the new global voice for whales and dolphins with the World Cetacean Alliance and their Whale Heritage Site (WHS) initiative.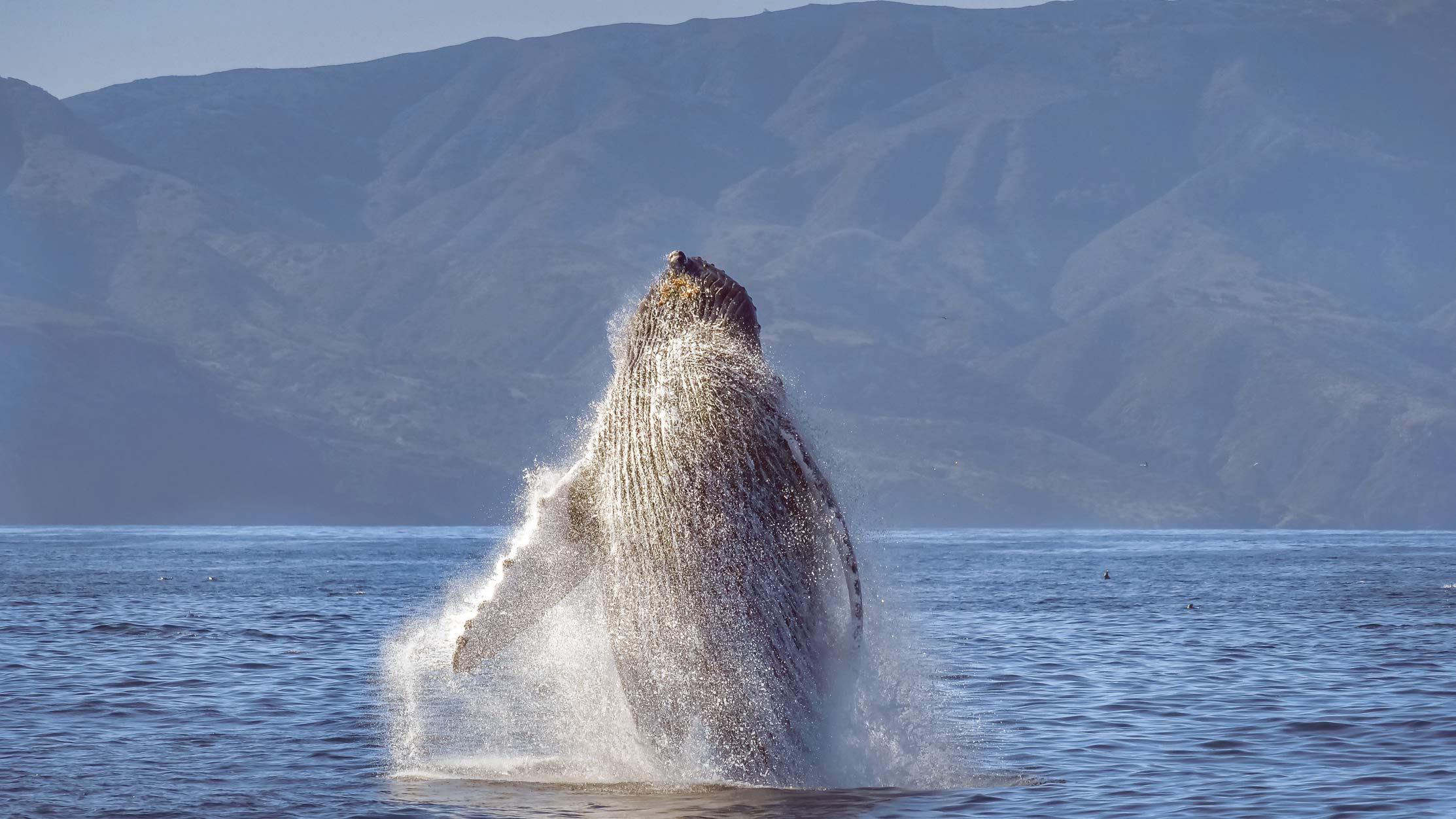 Positive interactions
Whale Heritage Sites are a network of areas designated with well-developed and robust criteria where cetaceans and people exist in harmony. These sites are in places where human relationships with cetaceans are positive and not exploitative. It is unfathomable to me that we continue to house these migratory, intelligent, and sociable animals in isolated concrete tanks for our 'entertainment' in zoos and marine parks all around the world. It is why WHS are so important. They provide a transparent and easy way to select responsible whale and dolphin watching travel destinations, encouraging us to experience these incredible animals in their natural habitat, in an authentic and responsible way: on their terms.
There are five designated Whale Heritage Sites today:  
 

Harvey Bay, Australia

 

The Bluff, South Africa

 

Tenerife-La Gomera Marine Area

 

Dana Point, California

 

Algoa Bay, South Africa
As of this month, the Santa Barbara Channel Whale Heritage Site has become one of the eight candidate sites: 
 

Cabo Pulmo, Mexico

 

Vancouver Island North, Canada

 

Golfo Dulce, Costa Rica

 

Marlborough Sounds, New Zealand

 

The Azores, Portugal

 

Cabo Polonio, Uruguay

 

Ombai-Wetar Straight, Timor-Leste

 

Santa Barbara Channel, California
By increasing public awareness of the pressing challenges facing whales and dolphins, we can inspire change and help enhance our connection to and relationship with these captivating animals and their ocean homes.
Responsible tourism
There has been a significant shift towards edu-tourism and wildlife-watching vacations as part of the broader, ever-growing sphere of eco-tourism. More and more people are placing learning and discovery at the heart of their travels. They want to understand how their trips and excursions contribute to the conservation of the places they visit and the protection of rich biodiversity of species that also calls these popular places home.
I believe Whale Heritage Sites are the gold standard for responsible whale watching destinations worldwide. But they also have so much more to offer. By interweaving natural and cultural elements and placing communities at their very heart, these sites are places where people respect, celebrate and protect cetaceans and their habitats long into the future.
One of my hopes for the future is for the growing networks of more Whale Heritage Sites where whales are celebrated for their ecological role in enhancing ocean productivity; where whales have an economic value through responsible tourism; where conservation and research is a priority in reducing the impacts to their longevity; and where we can continue to learn and appreciate the rich complex lives of whales and dolphins. 
Most whale populations are today still a fraction of what they once were. Biologists estimate that there are slightly more than 1.3 million of the great whales (baleen whales and sperm whales) in the oceans today, a quarter of their pre-whaling number of 4 to 5 million. Some species in particular, like the blue whales, are only 5-15 percent of what they used to be; others, like the North Atlantic right whales, number less than 350 individuals.  To preserve and protect whale populations, we must reduce the many dangers to whales as we continue to urbanize our world's oceans with increase shipping and fishing efforts. 
Shifting values
We used to commodify whales for their oil, meat, bone, and baleen. But now we have come to appreciate their role as ecosystem engineers throughout their natural lifecycle is far more valuable to us in the long term. They are a true nature-based solution to the impact of climate change through their vertical and horizontal movements throughout their annual migrations and throughout their lives. Whales are conveyer belts for delivering nutrients in huge quantities through their fecal matter, enhancing the primary production of phytoplankton throughout the world's oceans. Over fifty percent of our oxygen is from these microscopic plants. Phytoplankton are also responsible for capturing over thirty percent CO2 from the atmosphere. Referred to as 'the whale pump', scientists point out that helping whale populations recover from whaling can help reduce greenhouse gases in the atmosphere. 
Whale Heritage Sites are the perfect conservation opportunity to highlight to the world the importance of these popular travel destinations; not only to watch whales in a responsible matter but also to learn to appreciate the true ecosystem value of whales for them and for ourselves. Protect the ocean and we protect ourselves.