Marine Life
Adopt a manatee for Valentines Day
January 30, 2015 By DIVER Editorial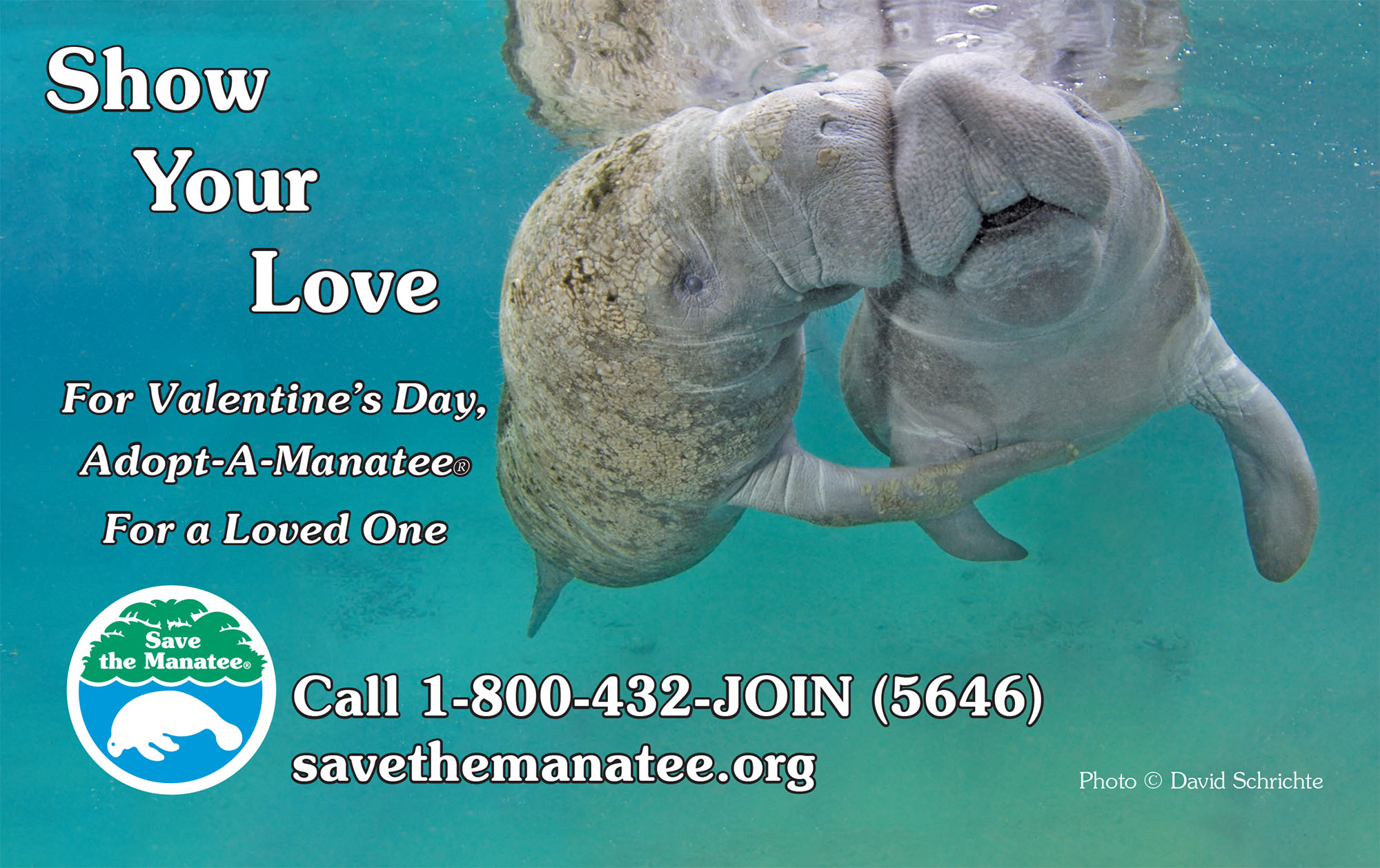 Valentine's day is just around the corner, and what better gift to get your loved one, than a manatee. Ok, so not a manatee per se, that would be cruel. But an adopted gentle giant they you can follow, support and love!
Whether you're buying for your wife, husband, girlfriend or boyfriend, the adopt a manatee program is a fantastic gift that not only helps the manatees, but also ensures you get a big hug from your other half.
The world's most lovable creatures are also an endangered species, adopting a manatee helps make a direct, positive impact on their well being, and the monitoring of these cuddly creatures. All manatees up for adoption are real, living manatees, with a documented history that each adopted parent will receive. If you're lucky, you could even see them at one of three locations in Florida.
The adoption initiative is run through Save The Manatee Club, an award winning non profit organization established in 1981 by singer Jimmy Buffett. Their mission is simple; to protect endangered manatees and their aquatic habitat for future generations.
Over 300 manatees were treated under their programs in Florida alone. The organization even produce a free app, Manatee Alert aimed at communicating manatee locations to Florida boaters. Their list of accomplishments for manatee welfare is ever increasing, and never ending. A wonderful organization whose work is helping sustain these beautiful animals.
Win some Brownie points this valentines day, and help the manatee population in Florida. Adopt a manatee for a loved and be almost as huggable as they are!
Heh, if that wasn't enough Baldwin brother number four, Alec, even wants you to adopt a manatee…
Adopt a manatee here.
Visit Save The Manatee Club here.
Visit their YouTube page here.
Learn about other manatee locations here.
One Response to "Adopt a manatee for Valentines Day"