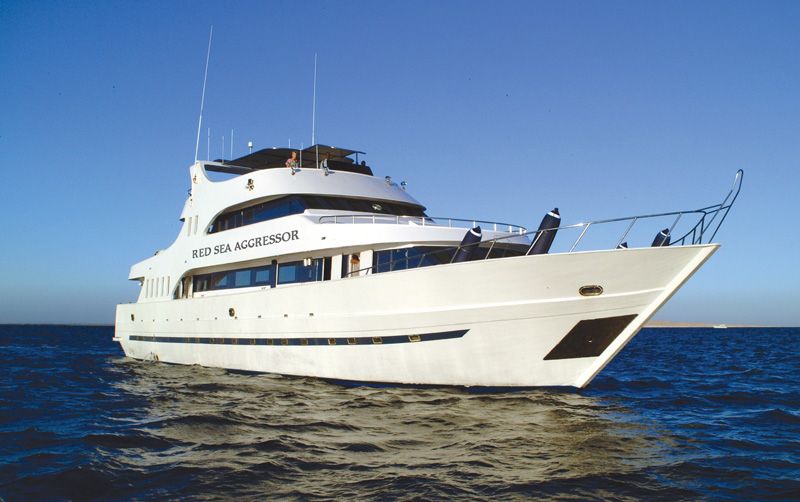 It's true. Time flies when you're having fun. Hard to believe but this month marks the beginning of the Aggressor Fleet's 30th year in business. Three decades the luxurious live-aboard dive boats have been ferrying divers to the world's great dive sites! It was November 17, 1984, when the Cayman Aggressor dive yacht cruised into Georgetown Harbor, Grand Cayman, to usher in a new era of live-aboard diving that has become the holiday of choice for all those SCUBA enthusiasts looking to squeeze in as many daily dives as possible and enjoy the experience in comfort and style.    
Today, Aggressor Fleet and Dancer Fleet yachts span the globe and their list of exotic destinations keeps on growing. On March 1, 2014, the 5-star Red Sea Aggressor launches to join 16 dive yachts in Alor, Indonesia, Bahamas, Belize, Cayman Islands, Cocos Island, Costa Rica, Dominican Republic, Fiji, Galapagos, Hawaii, Komodo, Maldives, Palau, Thailand and Turks & Caicos.
Tipping his hat to Aggressor and Dancer boat crews around the world, Chairman and CEO Wayne Brown said, "We're always striving to satisfy the cravings of our guests with expanded service, chef-prepared meals and more comfortable yachts." The list of personal comforts and facilities include in-room morning beverage service, video editing centers, onboard computers, email service, Lifeline GPS rescue radios, and more. All crew members undergo special training at each destination.
Unique charters to Bahamas' Tiger Beach, cruises for solo travelers, wine appreciation charters, family weeks and digital photo workshops are also offered.
Brown said, "We want to thank each and every one of our guests over the past 30 years and we look forward to continuing to earn their business in the next 30!"
For fleet information, and reservations go to www.aggressor.com, or call 800-348-2628 or +1-706-993-2531.