Kids Diving
Choosing the right dive trip for your family
February 15, 2023 By DIVER Editorial
By Margo Peyton
I have been taking people diving now for the better part of 30 years. There are all types of divers and many travel as a family or a group of friends. We find comfort in travelling together, and its important to find comfort in where we choose to travel and dive. How can you make the best choice for your family or group?
The first decision to make is where to go, and then you need to decide whether your trip will be land-based or liveaboard. Many destinations offer both, and it's important to know that some liveaboards can cater to multiple levels of divers—and even non-divers—in a family or group. You need to know what questions to ask when choosing and ultimately booking a dive trip. To me, knowing your dive comfort level is most important—because at the end of the day, that's what diving is really all about. You need to feel comfortable, safe, and have fun. I recently returned from the Maldives with a group that comprised several dive instructors who have an incredible amount of experience in all sorts of diving, several guests that had never been on a liveaboard, a few fairly new divers with less than 20 dives, and some very experienced photographers who enjoyed macro and wide-angle but who had not experienced big currents like upwellings or down currents. In addition, the group was comprised of some young adults and some older divers. It's the perfect mix for this discussion, as my goal was to try to find the perfect fit. The questions I had to ask to help me make the best decisions were extremely important for the success of each person's dive vacation.
Season
Choosing your date is number one, followed by determining what season it is in each of your desired destination choices. The season is important because it determines the weather conditions, the currents, tides, and marine life in any given destination. You want to avoid monsoon season, hurricane season, and typhoon season. It's helpful to check when manta season is, or whale shark season, coral spawning season—or if there are any other special events taking place, like grouper aggregations for instance. If you are flexible, you could base your trip choice on a specific season for your destination. I chose manta & whale shark season for my trip to the Maldives. The seasonal conditions during our travel window were right for the incoming currents that bring fresh nutrients and create big animal encounters in the northern atolls there.
Some seasonal issues can be as simple as the windy season. Windy season in the Philippines, for example in Dauin, Cabilao and Bohol, is July and August. There can be poor surface conditions for divers this time of year, and it's important to consider the type of boat that is often used to dive here. Wind can severely change conditions on the surface from calm to rough.
Currents are also seasonal (as are tides) and in places like the Maldives, this makes a huge difference on what types of marine life you will see and how strong the currents will be when you are diving. This is especially important for new divers and photographers. Ask questions about the currents and tides, and match those conditions with your family or group's level of dive experience and comfort.
I consider myself an advanced diver; however, my greatest joy when I'm not teaching is underwater photography. Extreme currents can become a very big problem quickly when I have my camera rig with me. If I'm taking photos, I prefer calm dives with little to no current, although I can handle strong current depending on the protocols for the dive. I want to know: are we using reef hooks or are we drifting? I don't dive with my camera set up when it's going to be a strong current or we are expected to hook in. Tides are important for photographers because outgoing tides generally create poor visibility, whereas incoming tides usually bring in fresh, clean, clear water.
Expectations
Are safety sausages required? I feel every diver should have one and know how to use it! Many dive operators send buddy teams to the surface without a guide when they need to end their dive sooner than the rest of the group. Safety sausages are vital to being seen on the surface and getting picked up quickly by the correct boat.
Ask what type of diving you will be experiencing during your trip, such as open ocean, drift diving, wrecks, night, deep or shallow reefs, big animal, heavy current, guided or unguided, etc. What is the expected average visibility for the time frame you're diving? Are private guides available? What is the cost?
It's also very important to know how long the dives are. If you average 45 minutes a dive in calm conditions at 60ft (18m), it would be important to know if the dives in your chosen destination are 60 or 70 minute dives, as well as what depths are expected. These are good questions to ask both when you looking to book, and in the dive briefing if they do not specify. You will want to know if dive computers are provided or if you need to purchase one for your trip.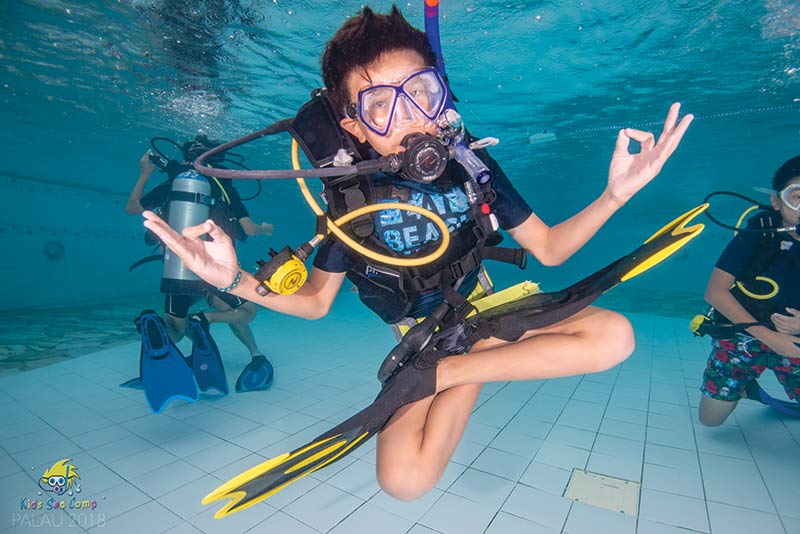 Photographers' needs
Another important question if planning repetitive dives for the week or for a photographer is to ask about Nitrox. Is it available? Is it suggested? Is it at an additional cost? Photographers will want to know what type of critters, soft corals, hard corals and the like they can expect to see, so they know what to pack. Lenses need to be set up prior to diving and you don't want to jump in with your 60m Macro lens only to find out it's a whale shark dive. Photographers also will want to know if there is a camera table, and if there are rinse tanks exclusively for cameras. I state rinse tank because a rinse bucket could literally mean a 5-gallon (23l) bucket, as I have experienced on several dive trips. That is a disaster for a boatload of photographers. Never make the assumption that an operator has the amenities in place that you're used to.
Equipment provided
Tanks come in many sizes, as well as steel and aluminum. Some men prefer to dive with large tanks for longer dives, whereas often women and children like to use smaller size tanks for comfort. Ask ahead of time about the dive equipment provided. Many foreign dive operators use the metric systems and do not provide gear or give briefings in imperial. Know if your regulator is a DIN or a Yoke fit, as most operators use both, and if an adapter may be required. If you are a person who gets cold easily and you know that you're going to be doing one-hour dives, it may be time to buy your own wetsuit—or at least confirm that the operator you have chosen has what you need. I highly recommend not leaving things to chance and reserving what you need ahead of time to make sure your needs are met. One of the ladies on my trip was a triple XXL Women's suit in US standards and even though we pre-requested her suit, in the Maldives that equates to a triple XXXL men's suit size, which was not readily available. It's good to be aware that sizes—even sizes given as US sizes—are not the same around the world.
A few other good questions to ask are travel times to sights and shore diving availability if on a liveaboard. There are many types of water entries that could be required: you could be diving off the main boat back deck or from a rubber inflatable boat or panga, or there may be a small wooden hull dive boat in tow from which you dive. You may want to ask about water entry to know if it's back rolling or giant strides. Elderly people can have some difficulty with back rolling, and sometimes people with knee or hip replacements may need help getting in and out of the water, so knowing the exit options are important as well. I had several people in my group who need to take off gear prior to water exit in order to get up the steep ladder on the side of the dive boat. These questions and answers greatly assisted me in choosing the Maldives location for my group. I made it a 14-day trip and combined both land-based and liveaboard for the comfort of all guests. I was able to meet most of the needs of my guests and created a dive vacation from which everyone gained experience and enjoyed the marine life.
There may be other questions you will think of, so write them down and make a list for your next great dive adventure. 
Margo Peyton is the founder of Kids Sea Camp and Family Dive Adventures, with over 6,000 certified kids and zero dive accidents! For more info: www.familydivers.com