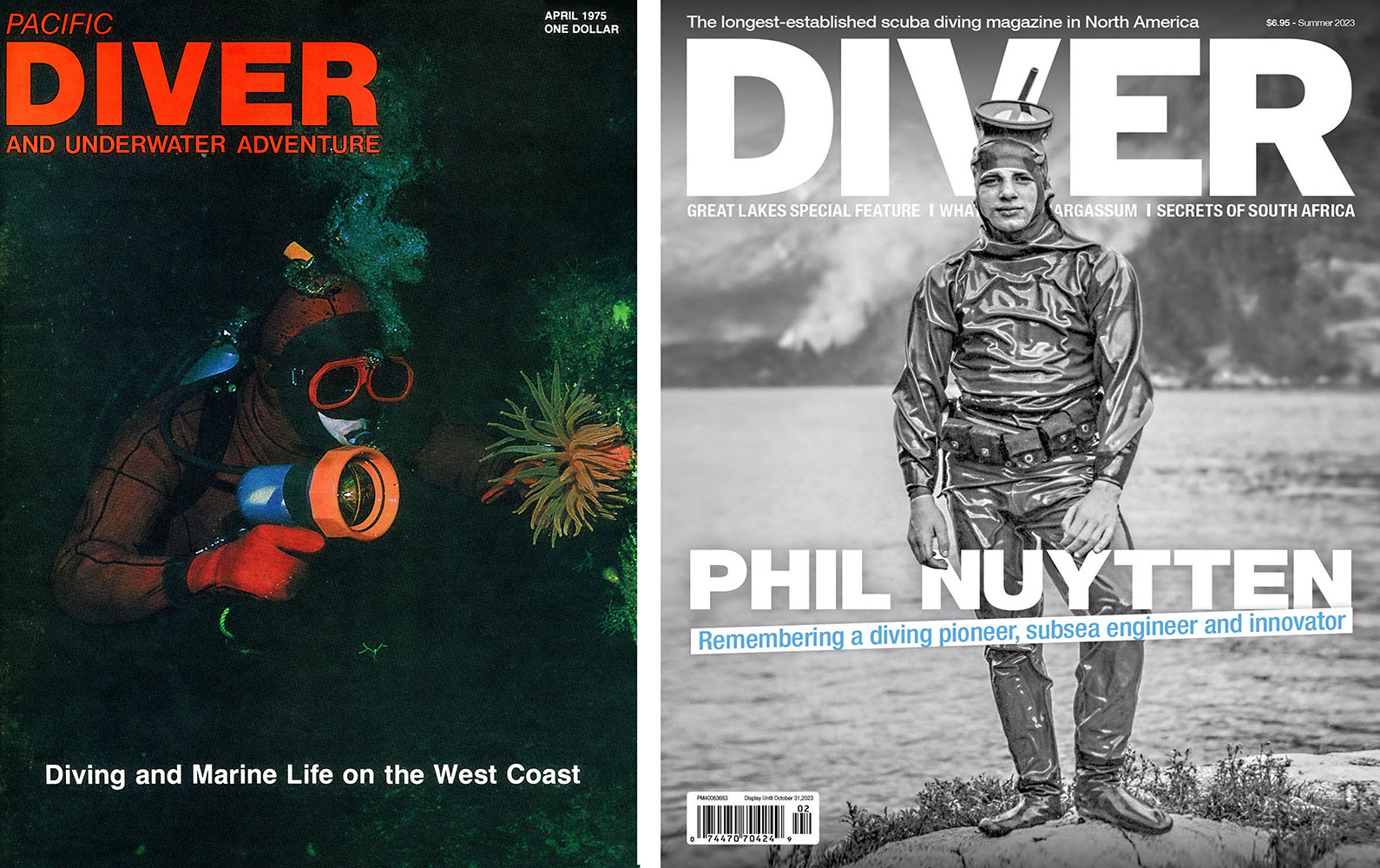 After 48 years DIVER has ceased publishing, the current issue will be our last. We will also be closing the digital edition and website in the coming weeks and months.
Since the passing of DIVER's publisher and owner Phil Nuytten earlier this year, some decisions had to be made regarding DIVER's future and it seems appropriate to us to end with his tribute issue. This was not a quick or easy decision to make.
DIVER has been published for an incredible 48 years. That is an enormous feat of endurance in publishing. Few magazines have this longevity, which can be attributed to its readers, its advertisers, and its contributors.
Without you we simply would have never had the run we have had. Divers and non-divers alike. Readers sitting on their couch, or on a dive boat, on their morning commute, or pondering their next purchase in a dive store… anyone that has held the gloriously glossy pages and stared wondrously into the vivid images that decorate it – you made the last 48 years possible.
It has been a pleasure to produce such a well respected and well loved magazine for you all to enjoy. We aimed to educate, entertain and inspire. Our contributors worked hard to bring their experiences to life in ways that others can learn from. Our advertisers dangled the carrot of exotic destinations for us to aspire towards, and our readers spent their hard earned money to invest in those stories, adventures and opinions.
We are grateful for all your support and wish you well in your next sub aquatic adventure.
Regards, 
The DIVER team 
Note: subscribers to DIVER with outstanding issues can contact us at mail@divermag.com for refunds.
One Response to "DIVER magazine hangs up its fins"