Filmmaker, freediver, and mentor to a new generation of indigenous storytellers, Len Morissette's life has been guided by a deep connection to water
Words by Jill Heinerth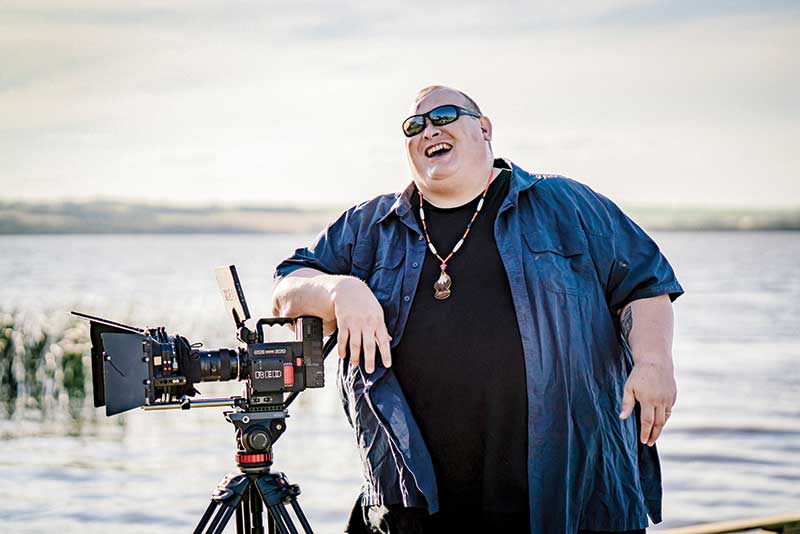 When you are born in Saskatchewan and a member of the Mistawasis First Nation, "waves" usually refer to how wheat stalks and canola crops undulate in the wind. The landscape is a quilted patchwork of cultivated fields, punctuated by grain silos and green tractors that interrupt a sky that goes on forever. It's not a place where one longs for water unless you are speaking of rain or irrigation. Due north of the modern city of Saskatoon, this is Treaty 6 Territory and the land where Cree and Métis people call home.
Born in this prairie breadbasket, young Len Morissette watched Jacques Cousteau and National Geographic on TV. Cousteau's stories transported him to another world, where he could escape intergenerational burdens that weighed heavily on his soul. Through the imagination of television, Len pictured himself as a big man able to fly like an eagle underwater. He struggled with poverty, dyslexia, and tragedy in his young life, but when he swam in Okanagan Lake after moving to Vernon B.C at age 8 with his mother and sister, the healing waters lapped on his large frame, letting him know there was something more.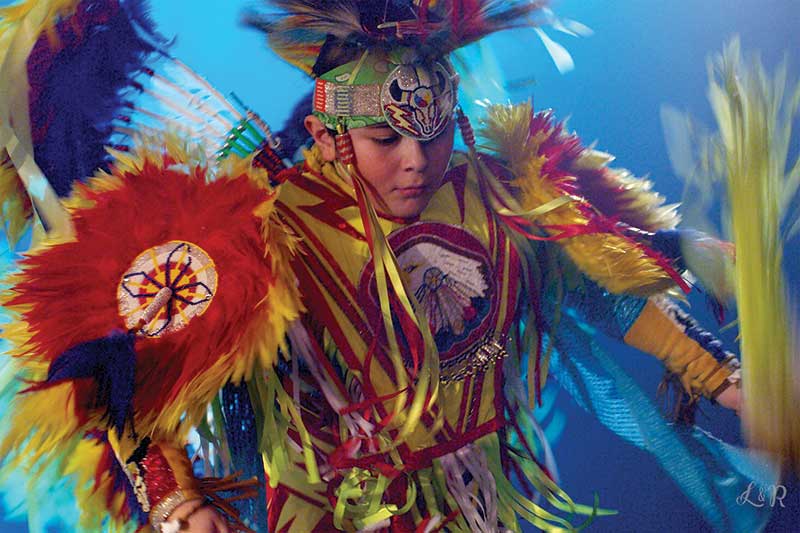 Freediving to filmmaking
At 17, Len faced the death of his mother, aunt, and several close friends. Like many urban Indigenous youth, he struggled to find his place in a world that did not always reflect his culture and beliefs. Even the row crop plats of the land around him seemed to separate him from the wildness of nature. After his mom's death, conflict and desperation led to poor choices, living on the streets and sleeping on a basement floor. He struggled to communicate his visions of a different future for himself. Ceremonial music and watching films felt soothing and drove him to find a way to share "what he saw in his head."
When Len decided to fix his life, he met his wife Brenna, got married at age 21, and moved to Grande Prairie Alberta with $200 dollars. Len worked construction, the oil patch, and eventually he landed a job at the Ainsworth lumber mill in Grande Prairie, Alberta. It was there that he picked up a camera and experienced a complete epiphany. He started a digital signage company called C.I.A Solutions in 2011 by hanging television screens in local businesses. His goal was simple, using his camera to produce advertising, sold by knocking on doors in the community. But the camera gave him another gift— to share his narrative of being a displaced urban Indigenous young person with the hope of helping others on an alternative path. He made fictional shorts that reflected his personal story and was soon awarded for his work. TELUS StoryHive found him in 2017 and supported a film he shot with his business partner Ryan Dalgleish. LOST was the first film made about the challenges faced by indigenous youth including the harsh reality of gang life. Filmmaking sometimes connected Len to darker times, but it also linked him to things that felt bigger than himself.
Through passion and hard work, Len and Ryan continued to grow their business and dreamt about becoming the film hub of northern Alberta. Len and Ryan have filmed over 350 projects, ranging from commercials to documentaries, while bringing forth the positive aspects of Aboriginal culture. Mentoring through storytelling helps him support young people, and today, Len serves as the provincial President of the Alberta Native Friendship Centre Association. The organization strives to bridge the cultural gap between the Indigenous and non-Indigenous communities through various initiatives, including food security programs, new mother support, youth conferences, literacy programs, and much more.
While freediving in Okanagan Lake, Len had another vision. He wanted to interweave his indigenous perspective with western knowledge to show people a new way to look at the wonders of this water planet. Built upon the philosophies of what is known as 'two-eyed-seeing', and the 'Seven Sacred Teachings', his new film series, Water Worlds, will express his thoughts on the healing aspects of water. As one of the 'calls to action' in Canada's Truth and Reconciliation Commission, the two-eyed-seeing approach is a tangible way to rebuild trust and respect between indigenous and non-indigenous peoples by finding balance. It represents a fundamental shift in how people communicate about the landscape and natural processes of the world, with a more fulsome recognition of cultural aspects, priorities, and accurate history. In the past, research and communication have been advised by Western science. Recently, awareness is growing about recognizing indigenous knowledge in the environmental decision-making processes that affect us all.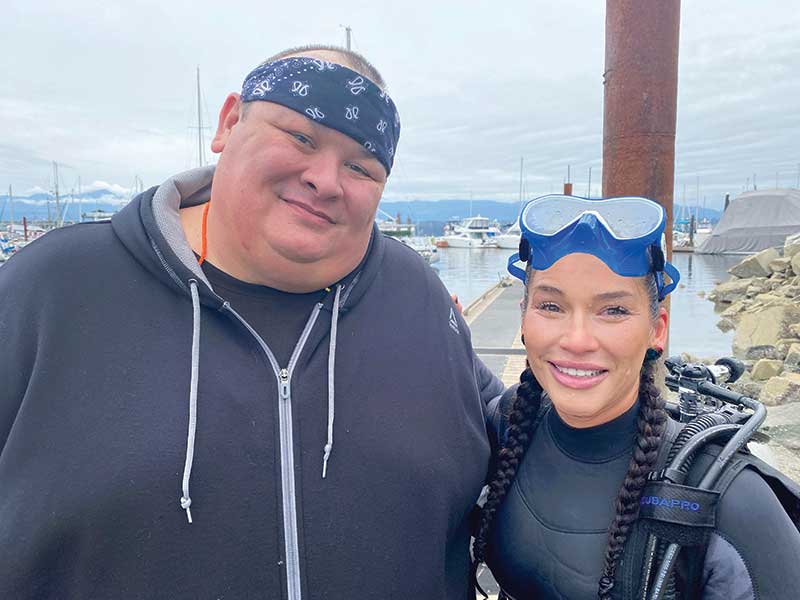 Water world
Indigenous world views regarding water are varied, but most share the perspective that water is a living being with a spirit. As such, water is sacred and sentient, respected as an elder. Also common in many traditional viewpoints are themes of interconnectivity, sharing, and protection. One's relationship with water includes responsibility guided by ethics, inclusivity, and respect.
When Len started to develop Water Worlds he reached out to Danny Morrow and Hilary Pryor (who is now the executive director from May Street Productions) for help and they agreed to mentor him with the help of filmmakers Jim Kozmik and former DIVER Editor, Neil McDaniel. Underwater filmmaking was new territory for Len and his team, and telling an inclusive story meant getting input from many different perspectives. They pitched the series to APTN and the network agreed to enter into development. 
The next step involved finding a host for the pilot—one willing to share their thoughts about water. Len met Nikki Sanchez at a TELUS StoryHive function and encouraged her to participate in his pilot episode as she learned to dive on Canada's West Coast. The daughter of an Irish Scot Mother and Pipil father, Nikki spent her early childhood between El Salvador and the west coast of Canada. When EL Salvador's civil war erupted, she and her mother were forced to remain in Canada to escape the conflict and were embraced by the coastal community. Today, Sanchez is an academic and media maker specializing in indigenous governance and environmental issues. She is currently completing her Ph.D., focusing on how emerging media relates to indigenous ontology. She recently co-authored an award-winning anthology about orcas, Spirits of the Coast, for the British Columbia Royal Museum.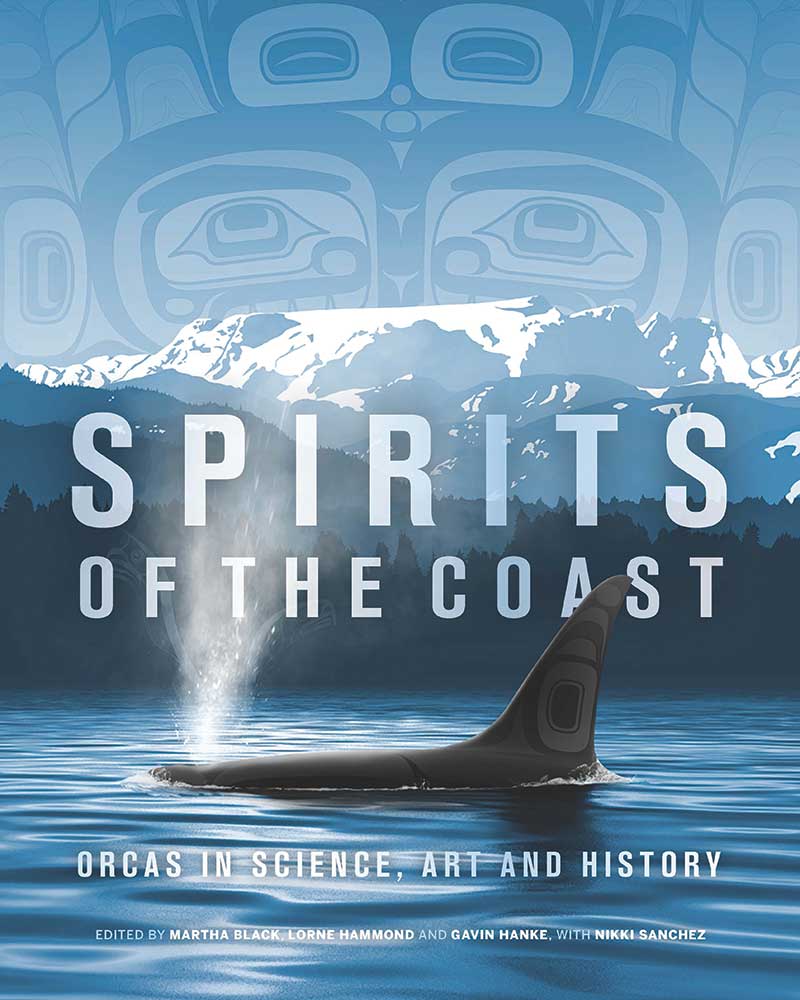 She says, "I'm an intertidal nerd! I grew up on the beaches and in boats, guiding people around Clayoquot Sound. When I got the gift to learn to dive, I knew this would peel back another layer and allow me to look deeper into the lives of the animals that I saw in the transitional zone." Nikki has met water protectors, elders, and scientists in countless coastal communities through her guiding and diving. She is excited that Water Worlds will tell stories from their perspective. "These people have mentored me and deepened my understanding of our interconnections with water. They have been exploring, charting, and feeding on the underwater world for generations, long before scuba and long before colonization." By learning about indigenous relationships with water, Nikki hopes that others can expand their understanding of their responsibility to protect water resources.
In 2019, Nikki participated in a water ceremony with Matriarch of the clean water movement, LaDonna Tamakawastewin (Good Earth Woman), Brave Bull Allard, and Pua Case, a water protector and Native Hawaiian resident. Standing on the banks of the Hudson River, the gathered participants brought water from their own homes. Sanchez added a small vial of Salish Sea water to some collected from the Mauna Kea volcano, Standing Rock, and other parts of the world. The message was clear. This water has always been a part of our world and always will be. It will flow through time eternal, connecting all living things. It was a profound moment for Sanchez, who recalls, "When I stand by the water, I feel very small. Water reminds us that while it is easy to get lost in our problems, we are in fact such a small piece of a much larger story." But she doesn't mean that water overpowers us. She suggests that water teaches us humility. Water reminds humanity that we are not the most important thing. We are a part of a greater whole, and are just as small or big as we are meant to be.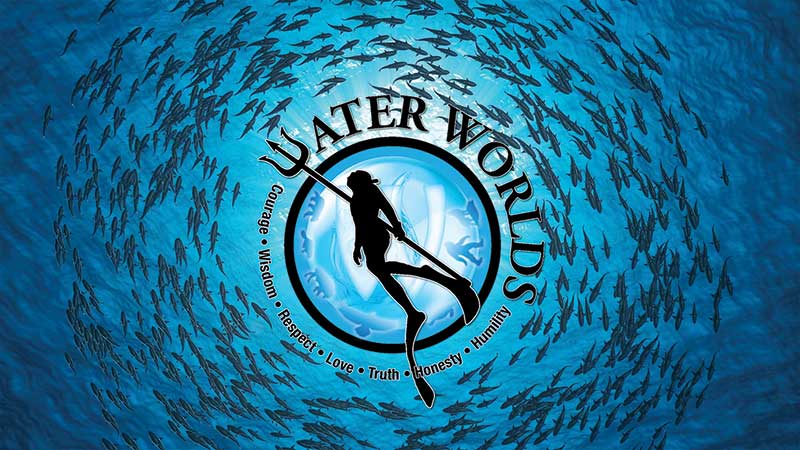 Transformation
The Assembly of First Nations website shares that water is the force for interconnectivity sustaining humanity, flowing between and replenishing people and the natural world. Perceived as the blood of Mother Earth, water is considered sacred and essential to a healthy planet. They share that water "can have great strength to transform even the tallest mountain while being soft, pliable, and flexible. Water gives us the spiritual teaching that we too flow into the Great Ocean at the end of our life's journey. Water shapes the land and gives us the great gifts of the rivers, lakes, ice, and oceans. Water is the home of many living things that contribute to the health and well-being of everything not in the water."
Len Morissette would agree. Water has embraced him in a transformative way, guiding him on a path that leads to knowledge, understanding, and growth. Today, as he rehabilitates an injured knee, Len makes one-and-a-quarter mile (2000m) swims to start his day. He reads MLK, MalcolmX, and Nelson Mandela and imparts his wisdom on the youth he mentors at the Grande Prairie Friendship Center. His first words to them are always the same, "It's gonna' be okay." 
The pilot for Water Worlds has been purchased by the APTN network and is now in full development for broadcast and expanded distribution. 
Learn more about Len Morissette at: www.ciasolutions.ca

Friendship Centers have been operating in Canada for over 50 years with 120 facilities across Canada. These organizations bridge the gap between indigenous and non-indigenous people with a special focus on helping urban indigenous youth find a sense of community.
Grande Prairie Friendship Center www.gpfriendshipcenter.com
National Association of Friendship Centers www.nafc.ca