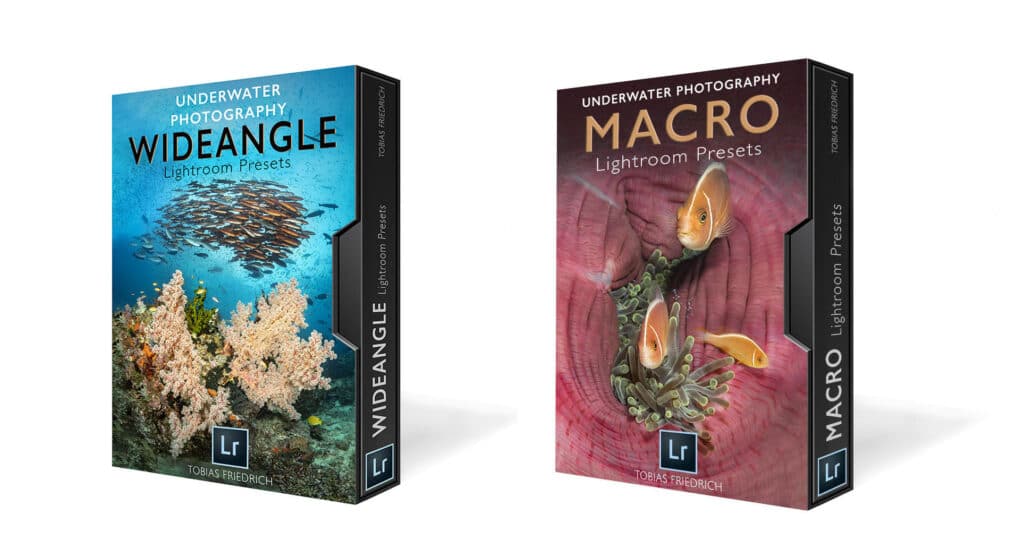 Get your underwater image edited in under one minute!
Tobias Friedrich knows a thing or two about Adobe Lightroom. In fact his image of a humpback is used by Adobe as the loading screen. He's also a highly published photographer and in recent years has had more covers on DIVER magazine than any other shooter. He was also awards the 2018 Underwater Photography of the Year at a glitzy event in London. Tobias is one of the best. So then, when he releases a set of Lightroom Presets we get quite excited.
These Lightroom Presets for Underwater Photography are a workflow-based set of several modules. Step by step you can adjust your underwater images and find the right setting for each individual image very easily. The Lightroom Presets are a basic setup to get your underwater images post-produced as fast as possible into a great look. This is a great start if you are new into underwater photography unsure how to edit your images in Lightroom as well as for more advanced photographers to give the images a good first draft and then continue to work from there.
Price: 59 Euro incl. TAX/VAT per set.
To purchase visit: https://sellfy.com/belowsurface/
For more on Tobias, click here.