Destinations
Dive Industry
Looking to buy a tropical dive business and change your life?
September 7, 2023 By DIVER Editorial
Adventures In Diving, located in St Croix's, is available for purchase…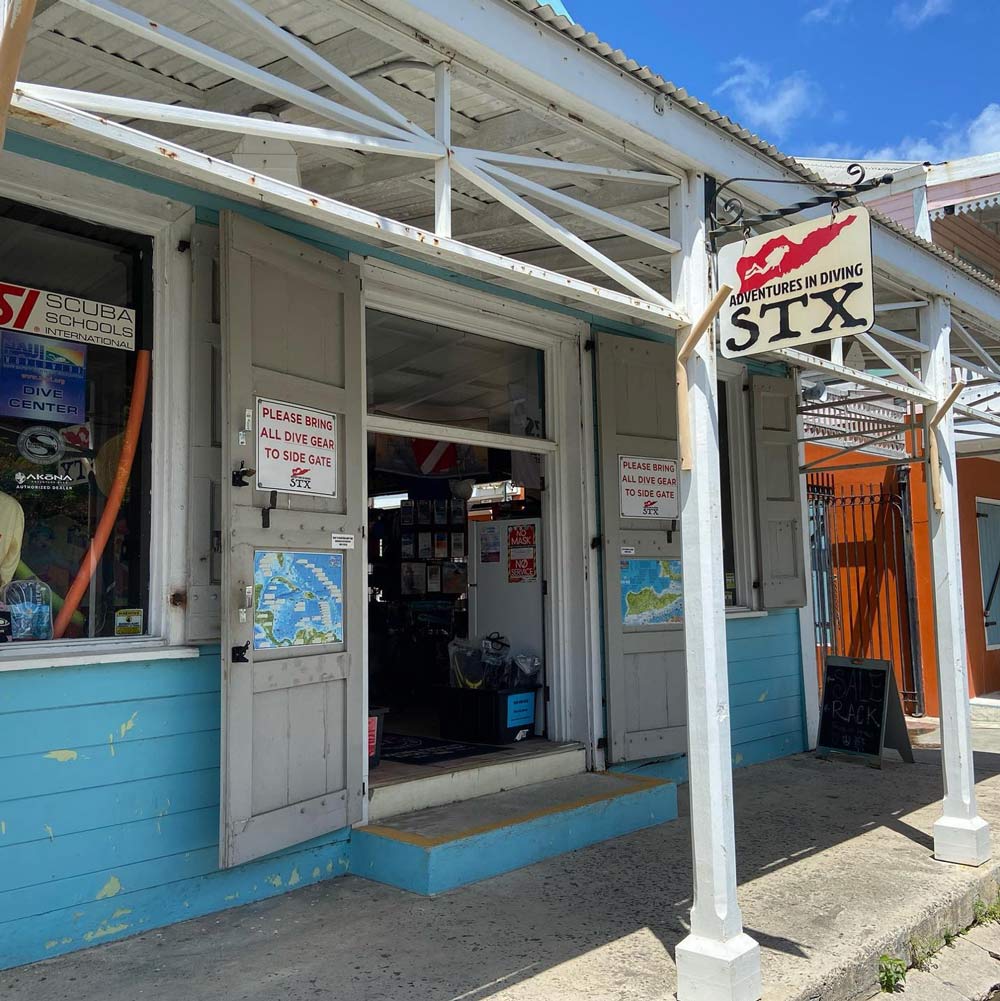 Adventures in Diving, St Croix's official SSI and NAUI dive shop was established over 7 years ago. Today this thriving business is staffed with certified instructors that offer shore diving, night diving, snorkel and hiking tours to tourists and locals alike. Two retail spaces for the business are located just one block from the colorful waterfront of Frederiksted that draws cruise ships and visitors from all around the world. The dive shop is stocked with rental gear & high quality apparel & accessories from brands such as Garmin, Tormenter & GoPro. Ahhh Boutique features a variety of resort style clothing & accessories from local artists and brands such as Bamboo Cay Santiki, Travida & Rum Reggae. Come enjoy the friendly people & good vibes of STX and make this turnkey business yours.
Adventures in Diving STX and Ahhh Bou,que are in a PRIME loca,on in downtown Frederiksted, in the United States Virgin Islands. The physical address is 211 King Street, just one block east of the colorful waterfront that a draws cruise ships and visitors from all around the world. 
The Frederiksted pier is the only cruise ship port in St Croix and welcomes numerous cruise ships each month. The business loca,on is convenient to the port, and frequented by passengers looking to grab a souvenir or experience a day of diving or snorkeling. In addi,on, the business has been a local favorite for over seven years, and is patronized by annual returning visitors. 
The location is prime for this type of business with easy access for local foot traffic and cruise ship passengers, and one block walk to their most frequented dive/snorkel spot at the Frederiksted Pier. 
They have established rela,onships with various vendors, and are the exclusive vendor for GoPro, Gamin, Tormenter, and Sherwood, and St Croix's official SSI and NAUI cer,fica,on shop. They frequent trade shows to stay abreast of the latest fashion and accessories, and ogen have the opportunity to purchase close outs that sell at full retail. Their inventory and display space is considerably larger than most of the other dive shops on the island, and their reputa,on is stellar. They have a loyal following and are extremely popular with the locals as well as with the tourist and cruise ship passengers. 
Lease and financial information available to qualified buyers with signed non-disclosure. All inventory and equipment is included in the sale.
Websites: www.adventuresindivingstx.com and www.ahhhboutique.com