Dive Industry
New look DIVER magazine is on sale now!
April 25, 2012 By DIVER Editorial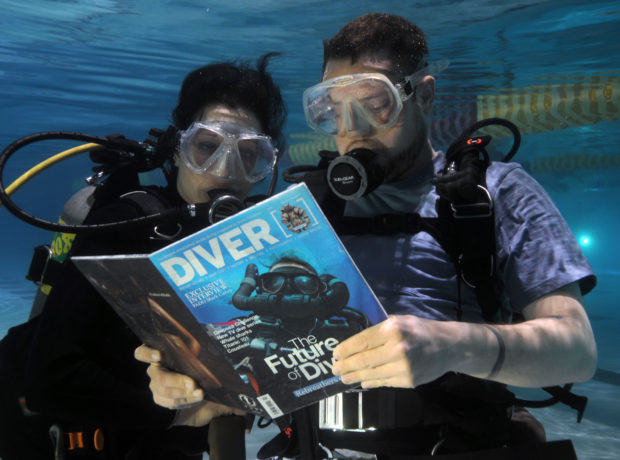 You'll notice something a little different with the current DIVER magazine; a new design, new columns and new features. But fear not, the same great content is still as present as ever, the same great writers and the same honest opinions you have come to expect from North America's longest established diving magazine.
In this new look issue:
The future of diving: rebreathers on the rise
Q&A with PADI's Mark Caney
Titanic 101
New TV show Descending
Michael AW dives with whale sharks
Dive medicine
Gear to buy and dream about
Underwater photography
Future Oceans with Jean-Michel Cousteau
James Cameron's historic dive
NEW SECTION: DIVER Down – all the very best dive gear, all you need to know about tanks, the new EXOSUIT and book reviews
The new look is part of a brand overhaul DIVER has undergone since January and the first phase of a multi-media initiative that will position the long-standing scuba magazine in the forefront of cross-platform information distribution in the dive industry. Soon we will be releasing a fully interactive iPad edition, the first for North America. With the same great content as the print counterpart, plus exclusive videos and galleries. We aim to roll the interactive magazine out on other tablet devices throughout the year.
We have also revamped our website, increased out presence on Facebook and will be Tweeting every day to our lovely followers. So, spread the word, let everyone know the oldest dive mag around is better than ever before (and stil the same crazy price; $25 for a year subscription!)