Dive Industry
Are you a Waterman? Scubapro Scholarship up for grabs
April 5, 2013 By DIVER Editorial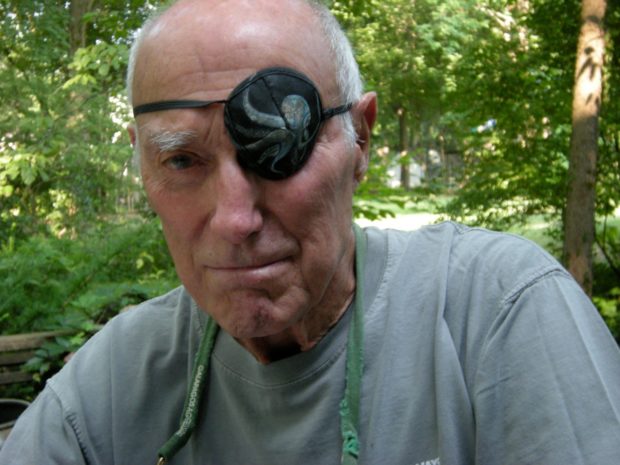 To honor SCUBAPRO's longtime ambassador, Stan Waterman, and in celebration of his 90th Birthday, SCUBAPRO, and its partners PADI and Beneath the Sea, are launching an exciting campaign geared towards creating the next generation of 'waterman'. The Waterman Scholarship will be awarded to the person who, like Stan Waterman, displays a contagious passion for diving, exploration, conservation, adventure and the oceans while inspiring others as well.  
"It is no coincidence that Stan's last name is Waterman. He's the epitome of the definition and has been inspiring generations of them for decades. He's still living the life of his dreams at 90, and we've been honored to be part of it for almost 40 years," says Joe Stella, SCUBAPRO's President. 
In recognition of Stan Waterman's extensive contributions, the winner receives a full SCUBAPRO kit (up to a $5000 value) as well as a dive certification or advanced training from PADI (a $400 value) so they can follow in Stan's legacy. Amateur applicants are challenged to use their creativity and provide an inspired photograph and description about why they are a waterman and why salt water runs in their veins. Submissions will be accepted April 1st – 30th and a winner will be announced on or before June 15th. 
What's more, SCUBAPRO is involving the entire online community of 'watermen' by asking them to 'like' their favorite submissions and vote for a final winner. All of the submissions can be viewed and voted upon on SCUBAPRO's Facebook page (www,facebook.com/scubapro) during April and May, enabling everyone to be a part of the competition. "Through the viral nature of social media, it is our hope the campaign will capture the enthusiasm and excitement that both diving and Stan Waterman deliver, inspiring even more watermen to take that giant stride," says Kate Booth, SCUBAPRO's marketing manager. 
Stan Waterman is thrilled with the campaign. "I am truly honored and humbled by such generous recognition. The nature of the scholarship, with its reach and good purpose, is especially gratifying."  
"Stan was exploring the seas long before Jacques Cousteau and Lloyd Bridges put on tanks. Our world – and the sport of scuba diving – will never be the same. His incredible, timeless tales of adventure, exploration and life in the deep make anyone want to rush out and do the same." Says Stella. "What better way to pay tribute to that?" 
To learn more, visit the website, www.scubapro.com/waterman, which shares even more about the original 'waterman' through contagious video, photos, and stories while providing details about the scholarship his name has inspired.
2 Responses to "Are you a Waterman? Scubapro Scholarship up for grabs"