From documentary maker to documentary subject, Mike deGruy's wife and filmmaking partner continues her husband's legacy with her new film Dive Deep: The Life and Times of Mike deGruy
Words By Mimi deGruy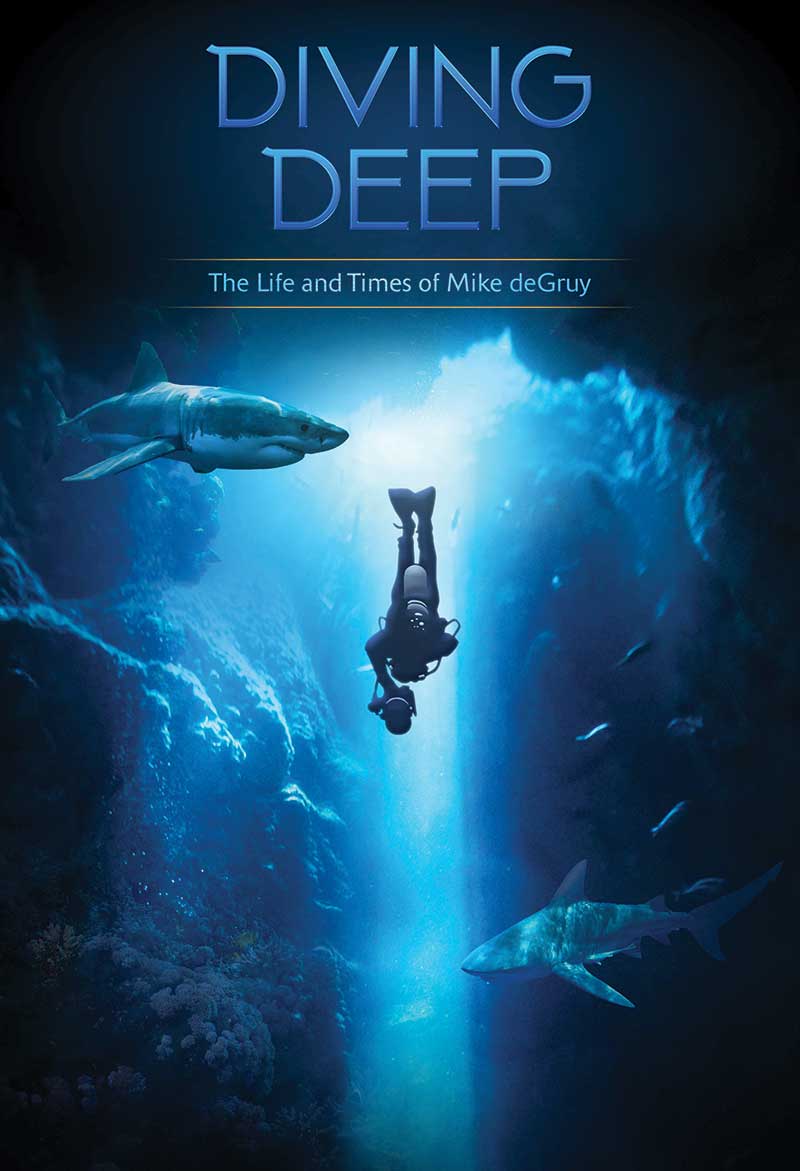 Anyone who's ever tried to make a film about the ocean knows it can be hard, for the sea is an unpredictable subject. But making a film about an ocean filmmaker who was also your late husband was challenging on a whole new level. 
I was driven to do it for several reasons. First, I wanted to give voice to what I imagined Mike might be saying had he lived. His life was cut short, and he had a lot more to say. Making the film also gave me the chance to be with him, in a manner of speaking, and in some ways to continue our own conversation, which had been so abruptly interrupted. It gave me a life raft and allowed me to focus on something bigger than my own grief. 
At some point most of us experience an earthquake of the soul, the kind of rupture that throws your world off its axis. That's what happened to my family when my husband and filmmaking partner, Mike deGruy, died in a helicopter crash while filming in Australia. Immediately following the accident my first concern, of course, was our two children, who were teenagers. Somehow, thanks to a hugely supportive community of family and friends, we muddled our way through. After a while, people started asking me which project I would do? We had been in the middle of several. I couldn't answer but I knew if I sat in the edit room and went through footage quietly, my heart and my head would lead me where I needed to go.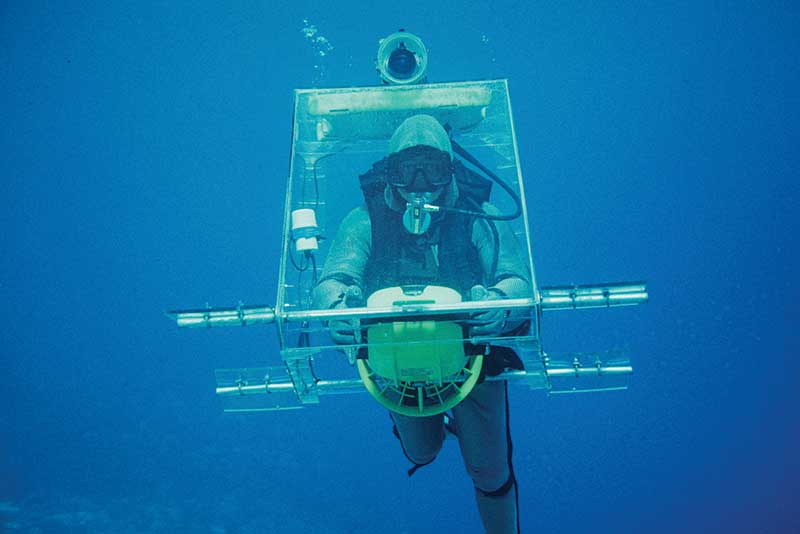 Diving Deep: The Life and Times of Mike deGruy is the result. Not long before his death, Mike, like the rest of the world, had been horrified when oil gushed into the Gulf of Mexico following the Deepwater Horizon disaster in 2010. But for Mike, it was personal because that's where he'd grown up, learned to scuba dive, and where he had first fallen in love with the sea. After unsuccessfully trying to get someone to sponsor a film, he just grabbed his camera and went down there. His goal was to document what was happening but also to follow the science of the spill. How did scientists predict the oil would impact the gulf, which species were most affected, what would be the likely course of response? Those were the sort of questions he was asking. With a rapid grant from the National Science Foundation, Mike made several trips to the Gulf that first year and a half after the spill. He had intended to return but then the accident happened.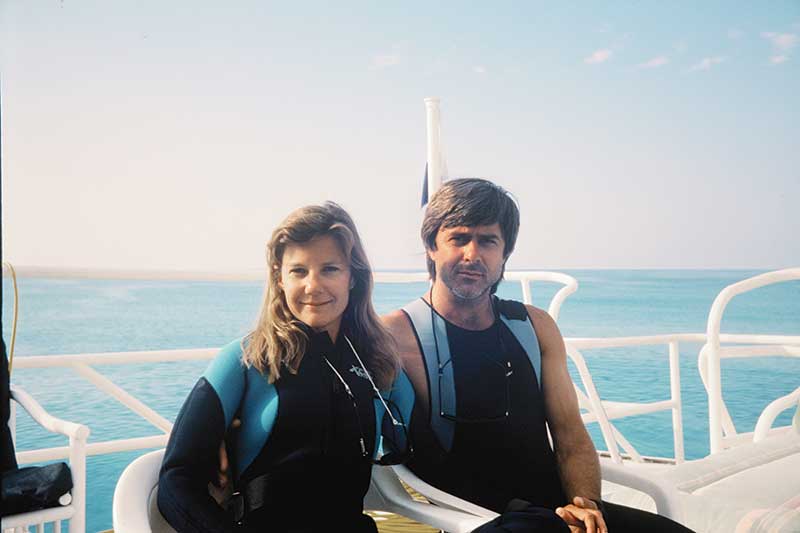 To understand
As I sat in my edit room those first months after he died, I lost myself in all the footage of the oil spill and also the other films he'd done, and I tried to imagine what he would want to say, which project he would want me to pursue. I kept returning to one piece of footage in particular, because it seemed to embody Mike's anger and despair. He was distraught that we spent far more money extracting precious earth resources than we did trying to understand the ocean. That goes on all the time, of course, all over the world but this time it was in his backyard and he was livid. To him it was clear we are destroying the ocean before we even know what's there. It is short-term thinking based on greed with the most dire of consequences. I realized I wanted to highlight that piece of footage. But for people to fully feel his rage, I needed to explain who Mike was, what made Mike tick, and have people fall in love with Mike. Then they could understand. 
At the same time, I realized an analogous situation in my life. While Mike believed we were destroying the ocean before exploring it and understanding it, I felt Mike and I hadn't explored our own relationship and then it was too late. You always think you have time to plumb those depths and have those difficult conversations with those you love but then suddenly, you don't. I wanted to tell the story of Mike and what he cared about most, but I also wanted to weave another storyline in there too: that of our unexplored relationship with the hope that people might be gently reminded not to postpone difficult conversations with loved ones that leaves them with a searing regret.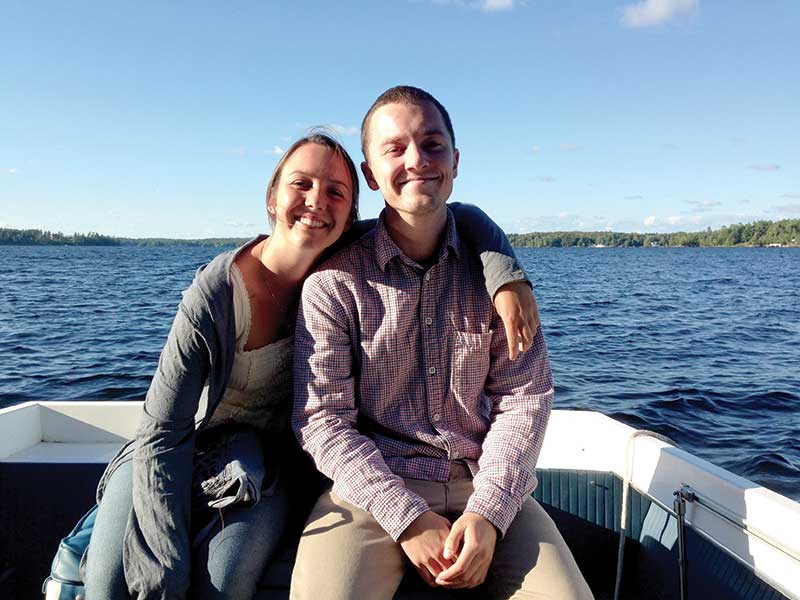 Mike's over thirty year career left me with heaps of footage to plow through. He'd spent his life advocating for sea creatures and nothing made him happier than filming a little-known type of animal behaviour. He was one of the early ones to recognize that people loved seeing animals 'doing' something, rather than just swimming by. Because he was a marine biologist by training and because he was well positioned living in Hawaii to travel all over the Pacific, he was able to capture many memorable sequences. He became a favourite of the BBC, along with his first filmmaking partners Paul Atkins, Grace Atkins, and Keith Turner. As David Attenborough says in the film, "The problems of getting those sort of shots depended on people like Mike and, of course, there weren't many people like Mike." 
There was more phenomenal animal behavior than I could use so I had to leave much of it on the edit room floor. Ultimately, I decided that anything included in the film had to move the story forward or it was out. And this is where a truly wonderful editor and co-producer – Brent Sumner and Shannon Dybvig – were key and their objective eyes help decide what would stay or go. 
For the audience to truly care about Mike's despair over the oil spill I had to develop his character, which meant including some of his childhood. I am always fascinated to know how people become the way they do and Mike was no exception. The film gave me the opportunity to talk with his family about how Mike became 'Mike'. He'd grown up on and in the Gulf of Mexico so he was, in a way, part fish or sort of amphibious.  He was also a competitive springboard diver, growing up in a family of springboard diving brothers. They were a raucous, talented bunch. And that focus, determination, and drive that he honed while diving competitively served him well later in life. That along with a familiarity with the ocean and vast experience scuba diving were the foundations of his career.
At the heart of it all was Mike's visceral love of the natural world. He adored all critters—terrestrial and marine—and was, in so many ways, a clergyman, a missionary of the sea. After his family, his friends, and most of all, our two children—the two people he adored more than anything on earth—he loved the ocean. Mike's calling, his mission, his passion was to share its glory and to defend it.
Challenges
When the Gulf was so horrifically assaulted by that oil spill, which never should have happened, Mike came alive as an activist and defender of the ocean. As he went about his quest to understand how it had happened and what the outcome would likely be, he was astonished to learn or be reminded by how little we know about the ocean, particularly the deep sea. Mike had come to love the challenge of filming the deep, descending 15,000 feet (4500m) in a sub, on expeditions that thrilled him to the core. He also enjoyed donning the Newtsuit, an atmospheric diving suit designed and built by his good friend Phil Nuytten. He loved being dropped into the water to explore the depths and to see what he could see.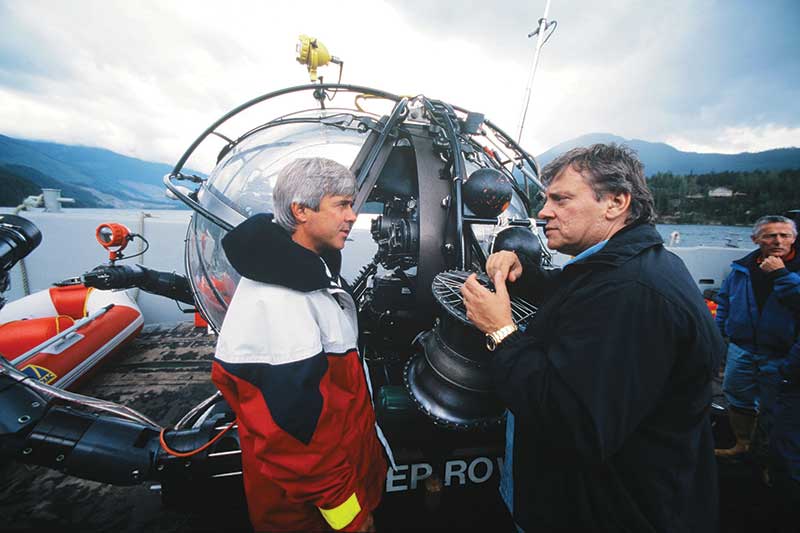 Mike was enraged that so many issues threaten our oceans. The list is long: climate change and its myriad consequences, including ocean acidification, temperature rise and sea level rise; overfishing; plastic pollution; agricultural runoff. And he was horrified by how much money we put into robbing the earth, particularly the ocean, of its finite resources compared to how much energy and money we put into understanding our seas. Ultimately, I believe he would say that we need wholesale systemic change. We need to have regulations that have muscle, and that are strongly enforced. He would be encouraging every one of us to engage as voting citizens, to learn the issues, and vote for those who support oceanic health. Only then can we begin to make headway. 
Like the octopus that fascinated him, Mike's arms reached out to many, and I tried to demonstrate that in the film. He had an enormous heart and was curious about everything and everyone, and had somehow maintained a childlike sense of wonder everywhere he went. Even in the moments when he felt the most despair, he could still radiate joy when talking about marine life and all his adventures. He loved bringing that world to audiences who often didn't have the chance to see it firsthand. He wanted everyone to love the ocean like he did and care for her like our lives depend on it. Because let's face it: we need a healthy ocean to survive.
Diving Deep: The Life and Times of Mike deGruy is available on iTunes, Amazon, Fandango, Google Play, Xbox, and Vimeo. For more information visit: www.divingdeepmovie.com