Destinations
Rocking Costa Rica
March 18, 2022 By DIVER Editorial
Words by Jade Boudreau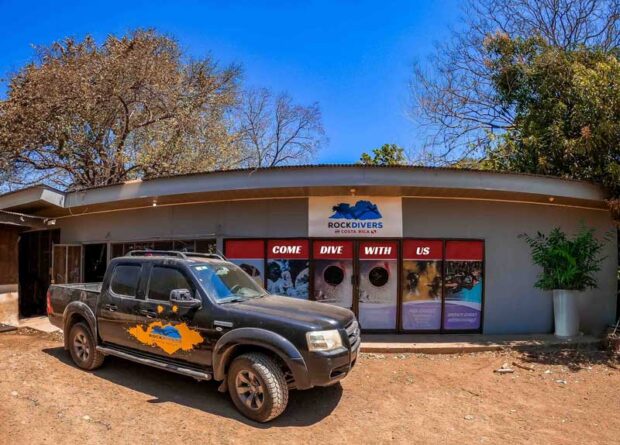 What is a dive shop? To some it's a business or a way to make a profit in the tourist industry, but for Rocky Boudreau of Rockdiver's Costa Rica, it is much more. Diving is Rocky's passion, and giving his clients the opportunity to explore and experience the marine life, is his reward. Rocky is a locally admired and highly regarded instructor who thrives on ensuring all his clients have the best experience in our ocean world – it's not just good business, it makes for a good life!
Rocky grew up in St.Peters, Cape Breton, where he would fish and swim in the chilly Canadian water daily with his brothers. Rocky is a veteran who served for 16 years in the Canadian Armed Forces. After his basic training in 1989 he was posted to the 2nd Royal Canadian Regiment for 10 years. Trying out for the special forces he was eventually posted to Joint Task Force 2 for four and a half years, before stepping back from active duty in 2007. 
He then made his way to the north side of Costa Rica and started working with various dive businesses. During that time he educated himself with the recreational side of scuba diving, from Dive Master and Instructor, to Cave Diving Instructor and even the occasional Project Aware Coral Reef Conservation Instructor. Rocky is especially known locally as one of the best underwater navigators, with a sharp eye quick spot any wildlife on the ocean floor.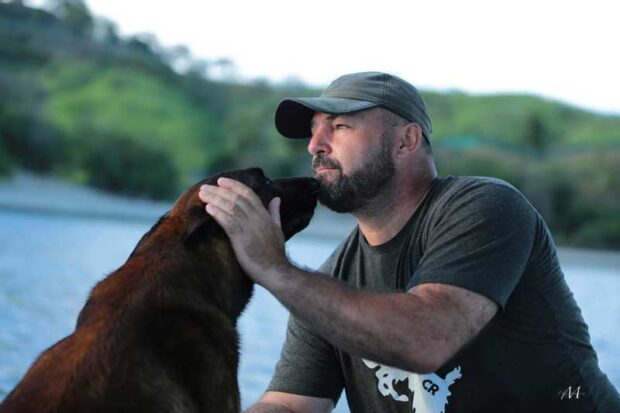 His dream to own a dive store became a reality in 2015 when he officially opened the doors of Rockdivers Costa Rica, and has since held the much coveted number one spot on Trip Advisor for 4 years in a row.
Rocky's Captain, Manuel Contreras, is known as the numero uno captain in the area of Coco, with his vast knowledge, experience and two Yamaha 225's at his disposal. Their boat Sorted Out, got its name from an expression frequently used in the armed forces. Manuel's been with Rockdivers since the beginning and is considered part of the family. He is a huge part of community in Coco and he's always got a welcoming smile on his face.
Today Rocky offers a unique 'First Responders Rehabilitation Scuba Diving and Certification Course' in Costa Rica. Says Rocky; "Scuba diving isn't just for sport, it also combats PTSD symptoms and is a great way to help First Responders who have had both major and minor injuries." Rockdivers is providing this program in partnership with a successful organization called Soldier On – continuing support of our troops and first responders by helping them in their PTSD recovery. 
Soldier On is a program of the Canadian Armed Forces that contributes to the recovery of ill and injured CAF members and veterans by providing opportunities and resources through, sport, recreational, and creative activities. Through the Open Water and Advanced courses PTSD sufferers learn to develop new skills while learning more about themselves, while surrounded by the wonders of the Costa Rican waters. 
Whether it is PTSD or other physical disabilities, Rockdivers is committed to helping people manage their symptoms, while becoming more successful in their future endeavours.   
In addition to education, Rockdivers also has an impressive list of 30+ dive sites in the Gulf of Papagayo, including the popular Bat Islands, and Catalina Islands.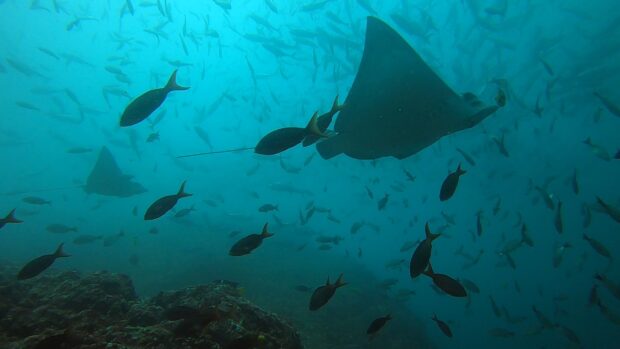 Catalina Islands
A scenic 40 minute boat ride from Playas del Coco, brings you to the world renowned Catalina Islands. A collection of almost two dozen pinnacles, the Catalina Islands are known for their impressive giant manta ray gatherings between November and May. The Catalina Islands are also home to white tip sharks, nurse sharks, all manner of rays, the occasional few black tips, and even a huge hawksbill sea turtle or two. 
During the months of July – March, the islands are visited by humpback whales and their calves, making the most memorable surface interval you'll ever have! Some of the best dives had at the Catalina's can be spent listening to the humpbacks sing to each other.
Bat Islands
Isla Murcielagos – also known as Bat Islands, is located off the tip of the Santa Rosa National Park, Guanacaste, Costa Rica. Being the first National Park in Costa Rica, these waters have been protected since 1971 and the abundance of marine life is encouraging, and beautiful. It also offers the incredible chance for an all-natural bull sharks dive! The Bull Sharks come here every year to breed; 3-4 males following a pregnant female is a once in a lifetime experience to witness and we offer responsible ways to observe. 'Big Scare', 'Black Rock' and 'Los Arcos' are the other top dive sites in this region, offering not only incredible marine life, but some insane rock formations and underwater geology.
If you're visiting Costa Rica anytime soon, check out Rockdivers for yourself and say hi to Rocky! www.rockdiverscostarica.com
Photos: Jade Boudreau and Olaf Pignataro 
3 Responses to "Rocking Costa Rica"