Words by Jill Heinerth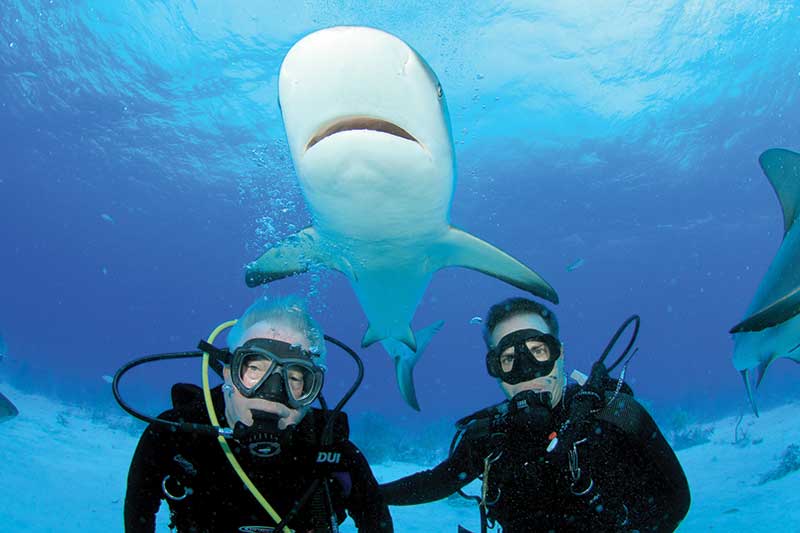 The underwater photo and cinematography community is mourning Val Ranetkins, founder of Aqua Vision Systems, Amphibico, Aquatica, and Valstech, all companies on the leading edge of underwater optics, housings, and lighting.
National Geographic Explorer/Photographer David Doubilet remembers Val Ranetkins as "a Canadian national treasure." Chuck Davis recalls the first Sony HD Amphibico housing, designed by Val for the revolutionary F900 camera that, "Became like an extension of my body by the time we completed Jean-Michel [Cousteau]'s PBS series. I shot miles and miles of footage with that rig in all sorts of conditions from the Arctic to the Amazon, and I really loved shooting with it—and the optics were superb. I remember I could shoot a tiny nudibranch in a giant kelp forest, and pull back and zoom out and film a wide vista with three or four on-camera divers in the scene—all with the same lens and optical port—more proof of Val's great engineering!"
Val discovered a love for the underwater world while working on a project for the oil and gas industry in Venezuela at 27. While diving near the airport, he saw the colours of the reef for the first time. It was a far cry from the cold lakes and rivers of his Canadian home. He was immediately hooked and went back to Montreal to design his first underwater housing. Ikelite was making a few camera housings at the time, but nobody had a proper dome port. Doubilet and other National Geographic photographers used the glass from a marine compass, but the optical quality wasn't great. In any case, Val didn't have many financial resources and decided he would make gear rather than buying it. He figured out how to 'pour' an aspheric acrylic dome at a kitchen table, a move that would significantly improve optics. After sharing his 8mm Canon film camera results, everyone at National Geographic got excited, and a business was born.
Val never stopped tinkering. He continued to build custom housings for top-end cameras, including the Sony F900 Cine Alta camera that Chuck Davis and the Cousteau team used for their work. The housing featured his patented electronic camera controls, underwater push buttons, interchangeable optics, unique housing latches, underwater microphones & hydrophones, and foolproof underwater sealing systems. He designed over 40 different housings throughout his life, including an innovative iPhone case, the Lenzo, that features heavy latches and a professional grade dome port. 
Film Producer Ross Ambrose recalls when Val taught at the Santa Fe HD Workshops designed for professional filmmakers and photographers. "Val was one of the most curious people I've ever worked with. He wanted to know our challenges and figure out how to engineer solutions. His innovations have helped create countless treasured images and films." Val thought housings should be simple to operate. He said, "Cameras are very complicated today. I want the housing to be easier to operate than the camera."
David Doubilet extols Val's legacy: "The DNA of every underwater image  we make today comes from Val, Aquatica and Amphibico. On the next dive, take a moment, close your eyes and remember Val Ranetkins."