Everything about th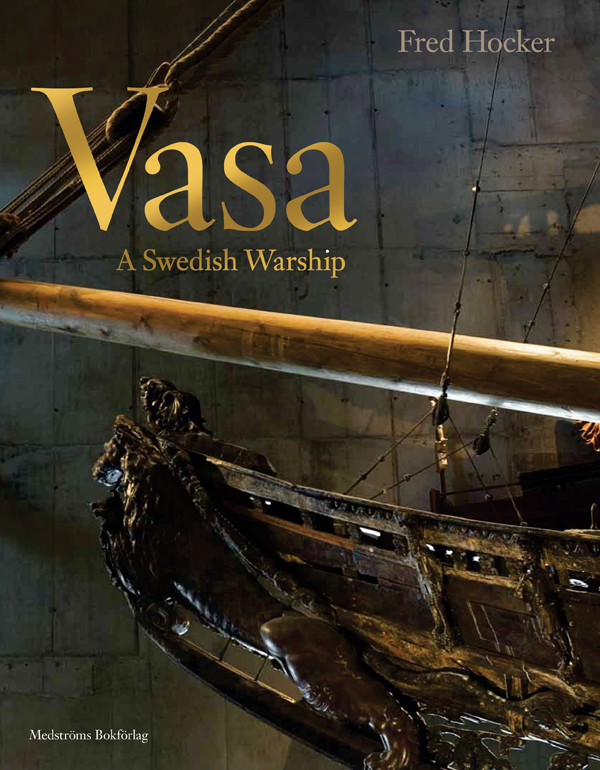 e Vasa story is remarkable. Rush ordered by Swedish King Gustav II Adolf, she was an advanced, if flawed, warship that heeled over in Stockholm harbour and sank on her maiden voyage in 1628. For more than three centuries she remained lost in 115 feet (35m) of brackish water before her well-preserved remains were discovered in 1956. Salvaged fully intact by 1961, Vasa was eventually put on display in a custom built museum, the world's leading example of a complete, fully preserved 17th Century shipwreck. She remains one of Sweden's top tourist attractions half a century later.
The dramatic telling of this story by Vasa Museum Director of Research Fred Hocker is backed by ground-breaking research that brings new facts to light.
The 17th-century was an era of visual symbols and Vasa was replete with many sculptures that expressed ideas and beliefs of the age. Photographs and historical reconstructions were made especially to illustrate this book. Important themes are presented on double-page spreads and there's also a foldout guide to Vasa's rich ornamentation.
Hocker's compelling narrative brings the 17th century to life, revealing the many people involved in the life and death and rebirth of this 220-foot (67m), triple-deck, 64-gun, elaborately adorned leviathan. He explains, dispels and clarifies with help from the stunning imagery presented in this sumptuous volume.
Vasa: A Swedish Warship
By Frederick M. Hocker
Published by Medstroms Bokforlag AB, Stockholm, Sweden
In the  USA – The David Brown Book Co. www.oxbowbooks.com
Hardcover, 212 pages
ISBN 139789173291019
ISBN 109173291013