Planning a dive vacation this winter? Be prepared for tackling some inevitable delays…
By Fly & Sea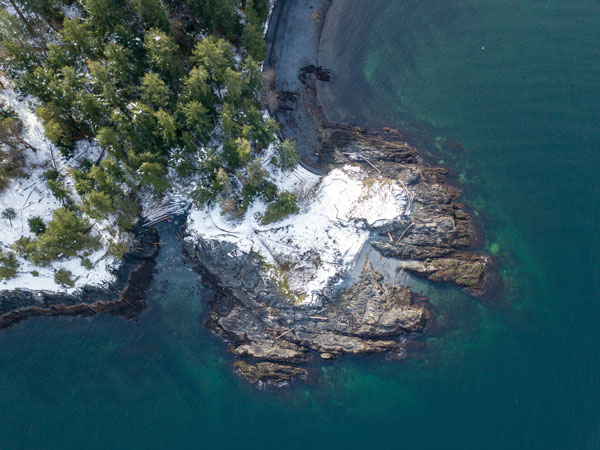 Some of us love to get away in the winter, heading to sunny climates to escape the onslaught of the wind, rain, and snow. Winter is often the ideal time to book a trip to destinations in the Southern Hemisphere, when dives sites can sometimes be at their best. But as good as that all sounds, winter travel has its own problems, the worst being weather so bad you can't actually get away at all. With snow storms on the increase, and temperatures plummeting during winter months, do you know what to do if Mother Nature threatens to disrupt your travel plans?
Get mobile
In this age of technology, nearly every travel agent, airline, or holiday company is connected to social media, and whether you're a fan of Twitter or Facebook, you can get a lot of information by staying connected online. If bad weather is on the horizon, signing up to relevant sites means you'll get regular updates about travel conditions, without having to hunt information down.
Travel insurance
It goes without saying that travel insurance is essential for all trips, but have you checked your policy to make sure you're covered against delays or cancellations? Weather related incidents can be covered, depending on the insurance provider. Some will provide compensation for any overnight stays you need to make while you're waiting to take off. Even if you aren't covered, it's better to know in advance what you might have to pay out for.
Plan your flight route wisely
Depending on the destination you're headed to, you may have a choice of airports you need to connect through. Consider if the connecting airport is located in a city that may have snow storms, and try to avoid it.
Read the airline small print
Even if you're a frequent flier, you probably haven't read your booking document that closely, and if you find yourself stuck or delayed, it's worth taking a look. While airlines aren't required to provide passengers with facilities or comforts in the event of delays, some still provide assistance in the form of meal vouchers.
Book through a travel agent
There are a lot of travellers who go at it alone when it comes to booking holidays and trips. Online hotel and flight booking sites are often convenient, easy to use, and sometimes a little cheaper. But booking through a travel agent not only gives you the comfort of knowing there will be someone on the end of the phone to speak to, but your agent will probably have already been told about the delays and will be able to help book you
into a hotel, or find an alternative flight on your behalf.
Have a contingency plan
While having a back-up plan won't protect you from the advancing snow or high winds, it will make any delays you experience far more manageable. Also, remember to…
Always make sure your mobile phones and other devices are fully charged, and keep your chargers in your hand luggage in case they run out of life in the airport.
Pack some snacks in your carry on, especially if you're travelling on a later flight. Many airport restaurants close in the evening, and in the case of bad weather may not be staffed during the day, leaving you hungry as well as tired and frustrated.
If you're delayed, consider buying a one day pass to the airline lounge. It's a nice place to relax away from the crowd and there are usually free drinks and light snacks. These passes cost approx. $50.
Above all else, be patient and try to be friendly and polite when talking to airport staff. You'll get far better service and assistance if you smile and speak calmly. 
For more visit: www.flyandsea.com