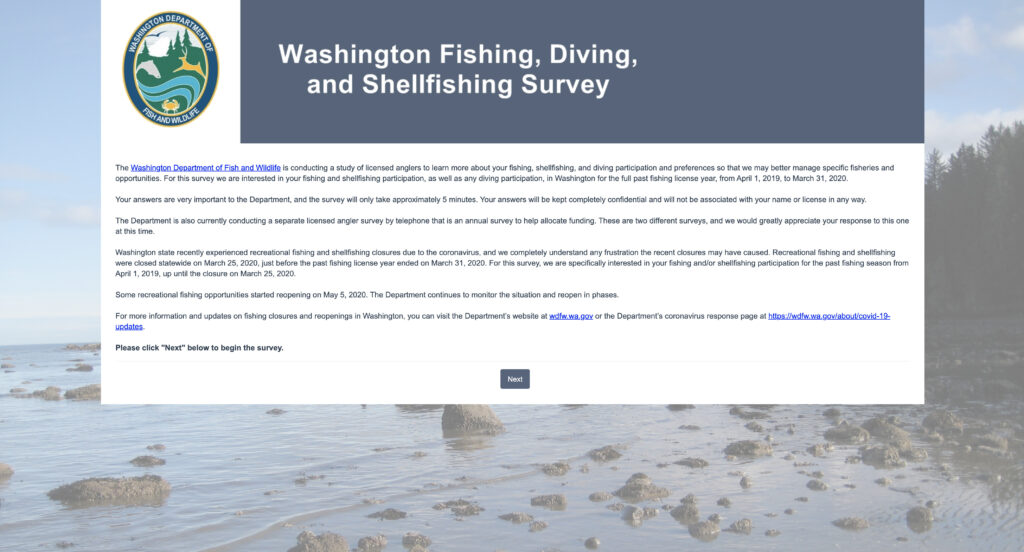 The Washington Department of Fish and Wildlife is conducting a study of licensed anglers to learn more about fishing, shellfishing, and diving participation and preferences so that they can better manage specific fisheries and opportunities.
Your answers are very important to the Department, and the survey will only take approximately 5 minutes. Your answers will be kept completely confidential, and all entries have the chance to WIN a FREE SUBSCRIPTION to DIVER!*
Divers have a unique opportunity to report what they see below the surface, if you're local to those waters, please take five minutes out of your day and give valuable feedback – we all benefit.
*One entry will be chosen at random to receive a free one year subscription to DIVER magazine, delivered direct to your door. Within the US and Canada only.