Text by Sierra Cardenas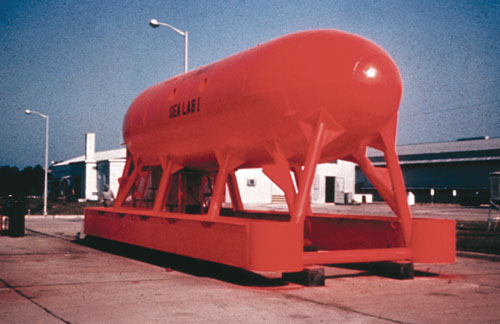 History was made in July of 1964, when four U.S. Navy divers successfully lived and worked for 11 days in an underwater habitat called SeaLab I that was submerged in 192 feet (58.5m) of seawater off Bermuda. This man-in-the-sea experiment helped prove the viability of saturation diving and was to change our understanding of humankind's capacity to live and work in a water world.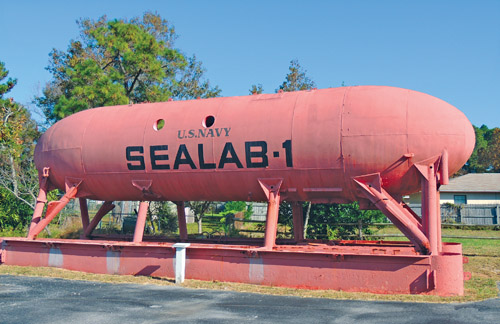 Sealab I confirmed that it was possible to live at depth in the open ocean for extended periods. The experiment tested the physiological and psychological endurance of the navy men and provided invaluable information for future undersea work that included placement of underwater habitats, the use of umbilicals, habitat humidity, the effects of breathing helium air mixes and much more. The advancement of technology from this experiment had effect on the offshore drilling industry, led to new submarine rescue capabilities, refined underwater research procedures and set the stage for SeaLab II and SeaLab III under the auspices of the U.S. Navy. The success of Sealab 1 advanced diving science, benefitting military and commercial diving around the world and paved the way for today's industry.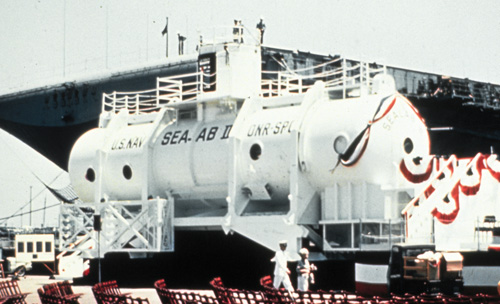 This July marks the 50th anniversary of the Sealab I experiment. The Sealab I habitat itself can be seen at the Man in the Sea Museum, Panama City Beach, Florida. After its successful mission the structure was stripped of internal fittings and returned to Panama City where it was put back in the ocean at an area known as Stage 2, in the Gulf of Mexico. It remained in 60 feet (18m) of seawater for nearly 10 years before being salvaged and handed over to the Man in the Sea Museum. 
Unfortunately, nothing was placed on the habitat to mitigate the effects of electrolysis during a decade in the Gulf's corrosive saltwater. Deterioration was significant. Sealab I is presently at risk of collapse because its support legs were improperly re-attached following their removal for shipping from Bermuda to Florida years ago. Its structural integrity has been compromised. In summary, Sealab I is in dire need of restoration.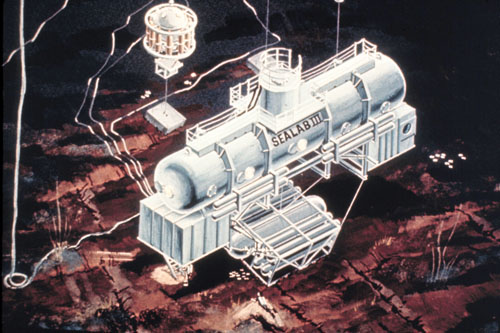 Against this background the Man in the Sea Museum has commenced the Sealab Restoration Project in an effort to raise the funds needed to properly restore Sealab I for the benefit of future generations interested in the history of diving. The success of Sealab I at a time when the United States was leading the space race is noteworthy. The lab's story is in the history books and the structure itself is deserving of its rightful place in the public eye where it can speak to the country's long history of exploration. 
The Man in the Sea Museum is seeking support to ensure this piece of American history is not lost. For more information on Sealab I or to make a donation go to the museum's website at: www.maninthesea.org