Archaeology
Canada
First-ever Conference on BC Indigenous Maritime Archaeology
March 31, 2023 By DIVER Editorial
Words by Matthew Bossons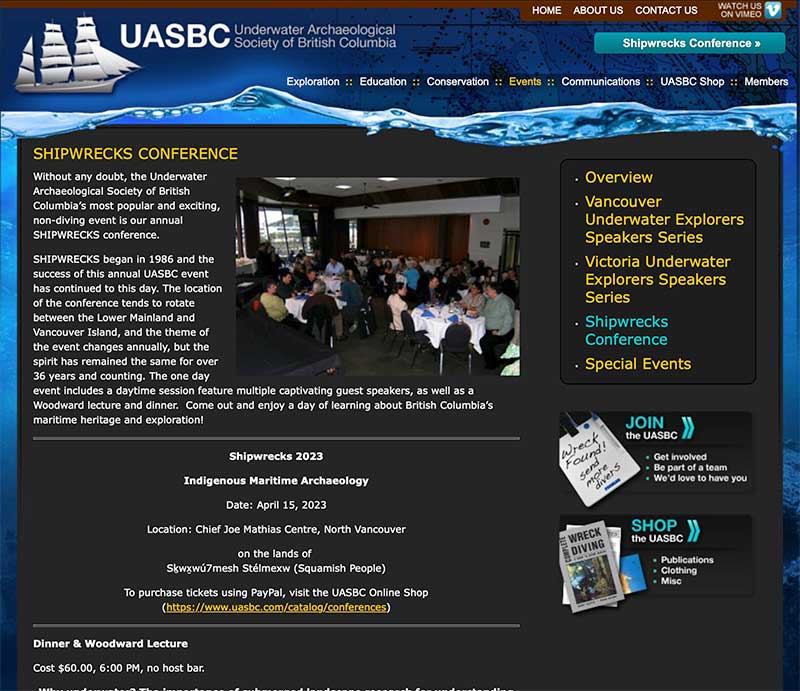 The Underwater Archaeology Society of British Columbia (UASBC) will host its yearly conference, commonly known as 'Shipwrecks,' on April 15 at the Squamish First Nation's Chief Joe Mathias Centre in North Vancouver. According to organizers, the event will be the society's first conference to focus exclusively on Indigenous maritime archaeology.
'Shipwrecks' has been held annually by the UASBC since 1986, although this year's event, titled the Indigenous Maritime Archaeology Conference (IMAC), is something of a novel undertaking.
"Most prior underwater archaeological conferences have focused on non-Indigenous shipwrecks," conference chair Tom Beasley tells DIVER, adding, "This is the first maritime indigenous archaeological conference that we are aware of in Canada — probably even North America."
A diverse group of lecturers will present at the IMAC to enhance the audience's understanding of Indigenous maritime material culture and oral traditions, as well as offer fresh insights into the process of finding marine archaeological sites.
"We hope to demonstrate that history has no starting point and that there is immense knowledge to be gained and revealed about Indigenous maritime culture and materials," says Beasley. "Some of that culture is more obvious, as in clam gardens and canoe runs, but some lies buried in stories that have not been told much beyond First Nations and in the midden and underwater sites to be explored."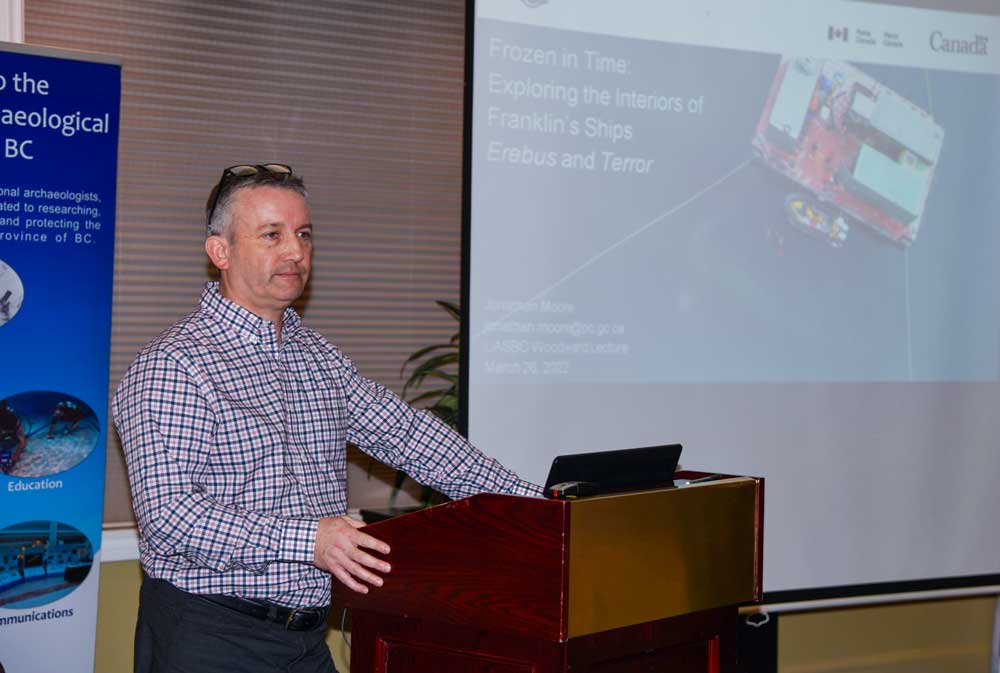 The conference will feature daytime sessions on maritime archaeology of the Pacific Northwest and an evening keynote lecture by Florida State University's Assistant Professor of Anthropology Jessi Halligan.
Halligan — a sought-after speaker at academic and nonacademic events — will speak on the importance of studying submerged landscapes to better understand North American Pleistocene peoples.
The IMAC's daytime lectures will be undertaken by 14 speakers, including academics from Canadian universities, Parks Canada archaeologists and those working in cultural resource management and with First Nations.
Archaeologist, commercial diver, and longtime UASBC member Rob Field is among those scheduled to speak at the conference. He will be presenting on SGaan Kinghlas, also known as the Bowie Seamount, a submarine volcano 180 kilometres west of Haida Gwaii, which Field believes might have once been an island the Haida or their ancestors visited.
"I have a good feeling that it might have one of the oldest archaeological sites in North America on it," he says via phone from his home on the east coast of Vancouver Island.
Speaking about what scuba diving aficionados can take away from the event, Field says, "I think it will open scuba divers' eyes and minds to the Indigenous heritage under the water […] it will open their eyes to the fact that a pile of rocks on the ocean floor might not be there naturally, it could have been put there by human hands."
Those interested in attending the UASBC's Indigenous Maritime Archaeology Conference in person or online (via livestream) can purchase tickets for the daytime and keynote lectures here.
About the Underwater Archaeological Society of British Columbia 
The UASBC, formed in 1975, is dedicated to researching, locating, identifying, surveying, and protecting the maritime heritage of BC. 
The UASBC's core activity has been searching for shipwrecks on the coast and interior of BC. Once wrecks are located, they are surveyed, and reports are written for the BC Archaeology Branch. 
The UASBC recognizes that trained divers are needed to undertake the surveys. To this end, the UASBC teaches the Underwater Archaeological for Divers course. The UASBC also realizes that the public has a keen interest in its heritage; it organizes monthly speakers on a variety of underwater and maritime heritage related topics, and each spring, we host an annual conference. 
The UASBC's members promote non-intervention and conservation as the best means to preserve the province's maritime heritage for future generations.