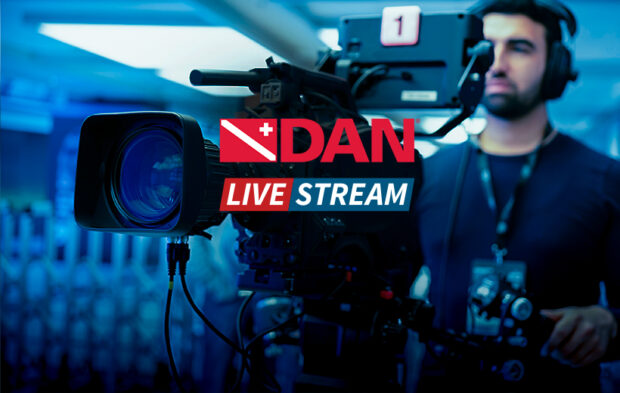 Even if you won't be at DEMA next week, you'll still be able to watch many of DAN's DEMA seminars. The safety organization will be streaming live from Las Vegas on Tuesday, Wednesday, and Thursday, November 16, 17, and 18. Tune in for talks about advances in postdive bubble monitoring, emergency action planning, managing unusual dive accidents, and more. See the streaming schedule here.
If you will be at DEMA, take advantage of the opportunity to speak with the experts about safety practices at your dive operation. Representatives from DAN Safety Services will be offering one-on-one consultations with dive operators throughout the show in the DAN booth (Booth #947). You'll be able to ask questions about cylinder filling stations, workshop organization, dive site management, boat and vehicle safety, emergency action planning, and other technical and safety topics. Book your appointment ahead of time by emailing RiskMitigation@DAN.org or during the show at the DAN booth. 
If you haven't already, make your appointment with DAN Member Services to learn what DAN can do for your dive business. From fully subsidized Student Medical Expense Coverage and rewards for new member referrals to risk assessments and professional liability insurance, the dive industry's safety experts have programs that can benefit you. Contact DAN Member Services at +1 (919) 684-2948 or Member@DAN.org to reserve your time today. 
Finally, check out the DEMA Show 2021 page on DAN.org to find out about this year's new programs, product specials, and safety seminars. See you in Vegas!