By Ian Stalker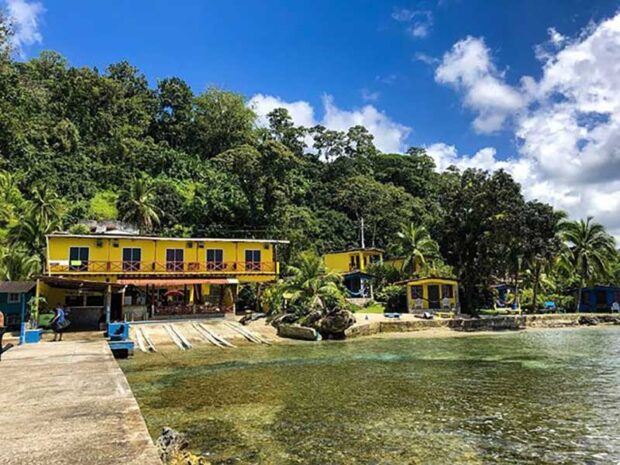 Rene Gomez's clients can dive in the Caribbean Sea shortly after their last bite of breakfast and then do some sub-surface exploration in the Pacific before their first mouthful of dinner. Panama City-based Gomez heads ScubaPanama, which enables people to dive in the two massive water bodies on the same day. "I like to say we're talking about two oceans," says Gomez, noting that the Caribbean is an extension of the Atlantic.
Those opting to dive on both sides of Panama within a shortish time frame will likely first dive near the historic Caribbean-fronting city of Portobelo around 10 a.m, seeing among other things a B45 aircraft lying on the seabed. They'll then cross Panama by vehicle, a journey lasting around 80 minutes. The divers may have the same divemaster for both oceans but Gomez – whose company has been 5 boats on the Caribbean side of Panama and  two on the Pacific – notes they'll be using a different boat for each dive.
Divers do one dive in the morning and one in the afternoon, as two on both sides of Panama would likely be tiring. Gomez says diving in the Panamanian Caribbean waters is comparable to other parts of the Caribbean, enabling divers to see among other things "exotic, colorful fish."
Pacific water that's close to shore doesn't provide the same visibility as Caribbean water but divers can still spot fish and coral and other marine life, such as stingrays and mantas, says Gomez, whose colorful diving career saw him  get certified in 1972, and has led to him diving in such far-flung places as Lake Erie and Australia, train "thousands" of U.S. soldiers stationed in Panama over the years and cross paths with Jacques Cousteau and British adventurer Bear Grylls.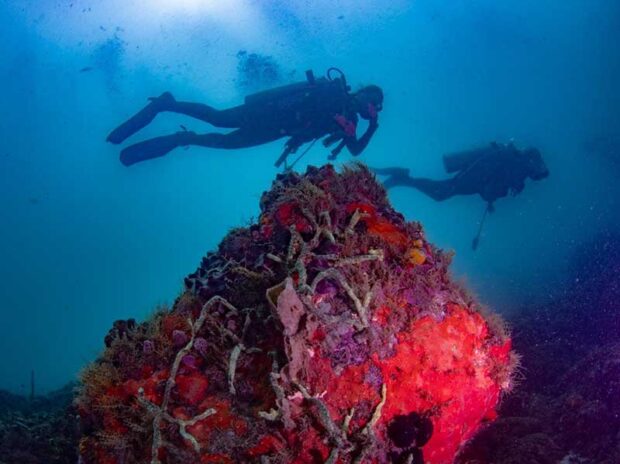 Diving in two oceans on the same day is certainly an unusual experience, Gomez notes. It could be done in the chilly Patagonia waters where the Chilean and Argentinian borders meet, and at a South African spot near where the Atlantic and Indian Oceans converge. However, Gomez suggests that diving in both the Indian and Atlantic Oceans within hours of each other won't have the same allure as what he offers  as the Indian Ocean doesn't have the same cachet as the Pacific does and so won't provide the same "bragging rights."
Gomez, born and raised in Panama City, concedes his homeland doesn't immediately come to mind among the international diving set in the same way that the likes of Cayman Islands, the Great Barrier Reef and Palau do. But Panama does offer people the oppportunity  to set finned feet in two huge bodies of water on the same day, something only a tiny percentage of underwater exploration enthusiasts will ever be able to lay claim to doing. And many divers might not even realize they can take the plunge in different oceans between dawn and dusk, Gomez points out. "I think it would be appealing once people find out it's available," he confidently states.
For more visit: www.scubapanama.com