Manufacturer: EezyCut
Product: Trilobite
Recommend Retail Price: $24.95
Website 
Cutting devices have seen little change since man first crafted them, but the Trilobite is made specifically for emergency uses, and has a host of applications; rock climbing, kayaking, skydiving, fishing and of course scuba diving. EezyCut have managed to successfully reinvent the wheel, at least when it comes to emergency cutting devices.
The Trilobite is tiny, light as a feather, and can be mounted nearly anywhere inside its cosy little pouch. DIVER has their's mounted on the shoulder of a BC, others have one threaded through their computer strap, and some on their webbing cumberband.
The easiest way to explain how effective the Trilobite really is, is for you to watch the little demo video below. You'll see how effortlessly the device cuts through thick webbing, rope and lines. If you've never seen one in action before it really is very impressive. The saying "hot knife through butter" comes to mind. For such a cheap and small device, it is amazingly effective. Trilobites will also slice through a wetsuit or drysuit in seconds, should you ever be that desperate for the washroom.
The ECT (Emergency Cutting Tool) is a double sided blade sandwiched between two plastic shields, making it easy to hold and easy to use, whilst remaining almost impossible to cut yourself. Because the device has a double sided blade, it therefore has its own built in redundancy, although it would be wise for divers to also carry a separate cutting device. Blades are easily replaceable and the device is easy to clean. And in case you're a leftie, the Trilobite is ambidextrous.
The design of the plastic frame forces the material being cut to be pushed along the length of the blade. It also increases pressure at the blade's point of contact, ensuring a cleaner splice and longer blade life, all within a fraction of a second. The blades themselves are not you average Stainless Steel either, but a tougher, more corrosion resistant Stainless Steel, known as 44a.
As with any dive knife, DIVER recommends rinsing with freshwater after a dip, and even coating the blade with silicone grease prior to your dive.
Overall a market leading product that every diver should have on their person during a dive. Maybe even two. Cheap, tough, available in a range of colours and one of the most effective emergency cutting tools around. We highly recommend the EezyCut Trilobite as an essential piece of dive safety gear.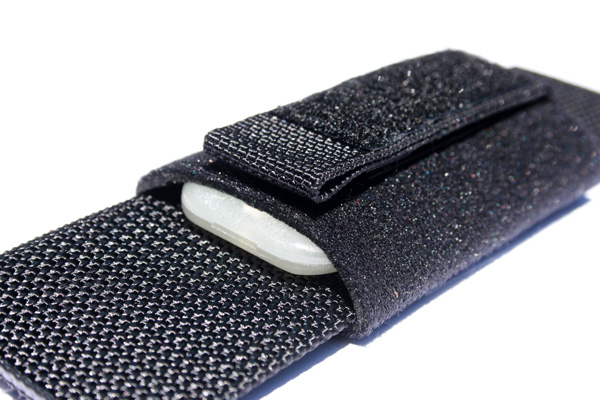 One Response to "Dive Gear: EezyCut Trilobite"