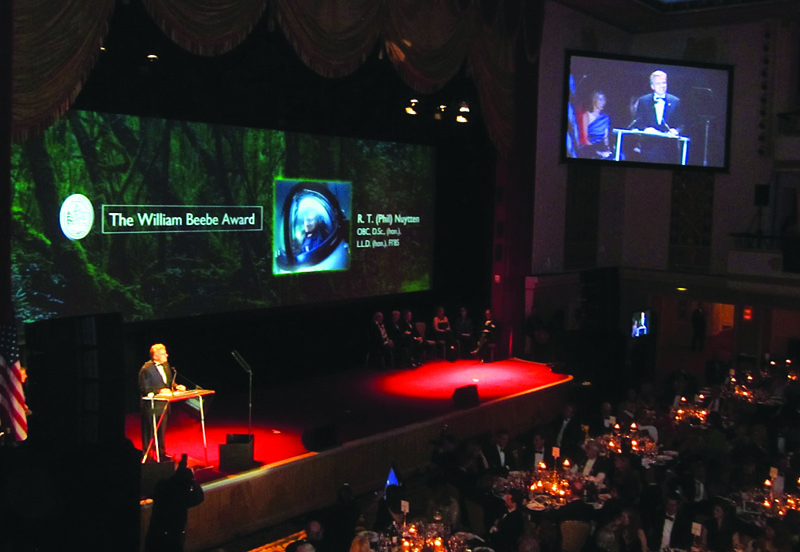 Dr. Phil Nuytten, President of Nuytco Research Ltd and Publisher of this magazine, received the prestigious William Beebe Award from the world renowned Explorers' Club in New York on March 23rd, 2012. This very distinguished award is given to those who have made exceptional life-long contributions to underwater exploration. In the history of the award, there have only been two other recipients, Graham Hawkes and Anatoly Sagalevitch.
Nuytten has been at the forefront of undersea technology and exploration. With over 40 years in the marine industry, Nuytten has a long list of accomplishments, which range from the 'Remora' submarine rescue system (basis for the current US Navy mobile submarine rescue system) to a series of deep diving submersibles, including the DeepWorker and the Dual DeepWorker. Nuytten is also the inventor of the famous Newtsuit. His newest creation, the EXOSUIT (an advanced atmospheric diving suit), unveiled earlier this year, will allow scientists to explore and probe the depths to 1,150 feet (350m) with no decompression stops, regardless of bottom time.
DIVER MAGAZINE. NORTH AMERICA'S LONGEST ESTABLISHED DIVE MAGAZINE. SUBSCRIBE TODAY.