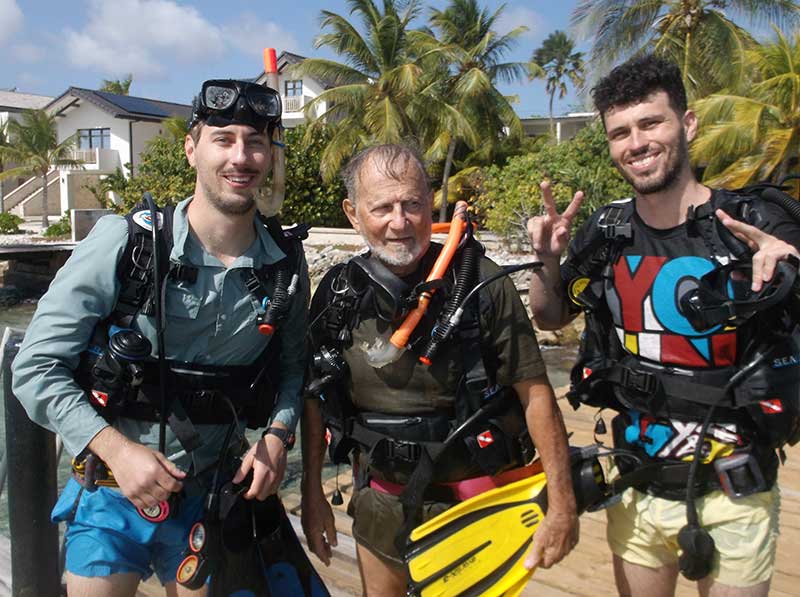 Words by Tom Levine
Many people like me have been snorkeling all over the world and figured that was good enough – quick, simple and feels like flying. I decided to investigate the possibility that my smug notions were off the mark.
What better place to be stripped of one's errant illusions than the amazing island of Bonaire. I'm qualified to say "amazing" because it was amazing to me – viewing marvels I never thought I'd see, at depths I would never reach (and return from) without scuba gear and the know-how to use it. I also can say with authority that snorkeling and scuba diving are two different, wonderful experiences.
While in Bonaire home for me, my two sons and one of their girlfriend's became the idyllic Black Durgon Inn. Ten rooms nestled in the shade of tamarind and palm, smack-dab on the "small wall," and owned by 79 year "only as old as he feels" Al Catafulmo (PADI number 894) and run by his charming 10 year old granddaughter. Al got three of us certified and confident in our ability to survive and enjoy being underwater. He worked patiently with my son's girlfriend who had difficulty opening her eyes while submerged. She decided finally to practice the skill at home, and enjoy snorkeling on the house reef where her dream of swimming with sea turtles came true.
Al enjoys a remarkably full life. He has owned the Black Durgon Inn for forty years and it is a family affair.  All the divers who showed up during our time there have been loyal visitors for many years, friends now, not customers. Like Al says, "It's a life, not a business."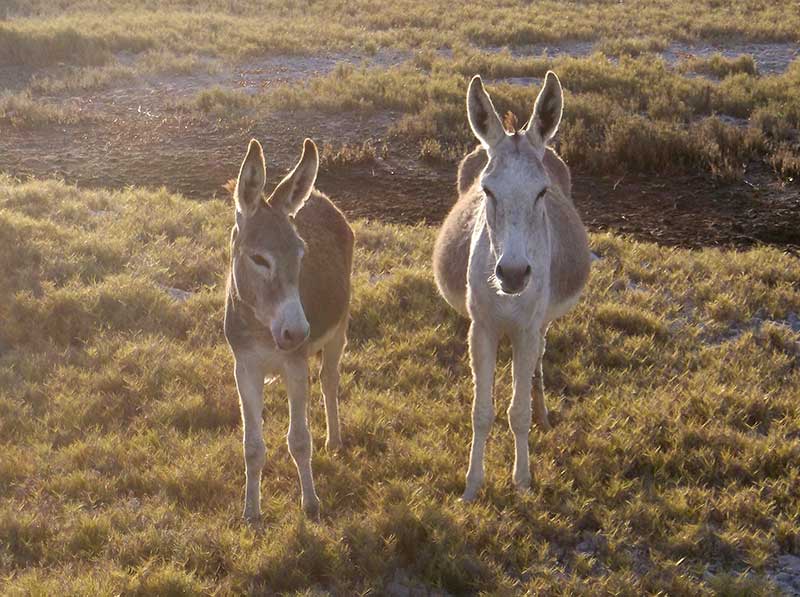 When he's not wrestling scuba gear, Al is wrangling donkeys. One day long ago he traded his wetsuit for a pair of jeans, and went off to help a donkey that had broken a leg. Some people in the community are trying to get the wild donkeys removed. Al, whom I have dubbed 'Donkey Hoti' is the main advocate in the battle to let the wild donkeys remain on Bonaire. "They've been here for five hundred years," he testifies. "They're not hurting anything." 
Indeed it's hard to imagine a way to hurt this purgatory of volcanic rock, prehistoric reef and cacti. Mother Nature spent all her charms below the water line.
Al started on his path as a kid diving for pennies thrown by tourists off a New Jersey Wharf. He had a slight diversion as a child actor, starring in some Campbell's Soup commercials, "Mmmm mmm good," then working on an assembly line in Detroit before opening a dive shop there. It's surprising sometimes, the circuitous path we may take to where we ought to be.
It is great fun to rent a pickup truck and cruise the abundant shore-diving sites of Al's home. Now trained and certified as PADI scuba divers, myself and my sons can choose wether we will explore with just a mask and snorkel, or if we'll venture deeper with a tank of air on our backs. Having two sets of developed aquatic skills makes exploring much more fun, accessible, and interesting!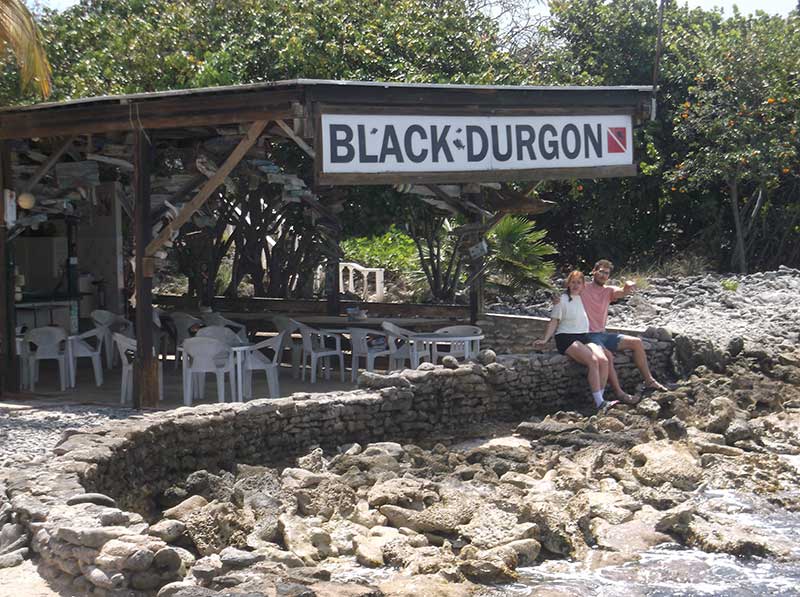 3 Responses to "Expanding skills in Bonaire"