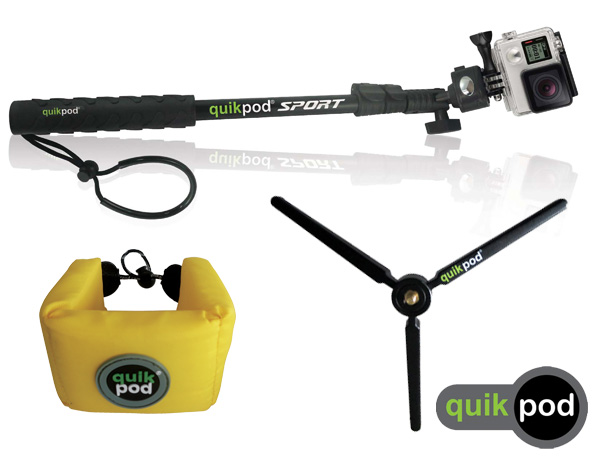 QuikPod From $49.99
A great camera accessory, whether you're shooting with a dSLR, compact, phone or GoPro, there's a QuikPod for you. Customize with sturdy tripod legs, a floating lanyard, bluetooth remote shutter, smartphone adapter and more. Good build quality, long lasting and very handy – we have one on every DIVER shoot!
www.quikpod.com
Facebook.com/quikpod
DIVER MAGAZINE. NORTH AMERICA'S LONGEST ESTABLISHED DIVE MAGAZINE. SUBSCRIBE TODAY.