Historical
Diving Icon Hans Hass 1919-2013
June 26, 2013 By DIVER Editorial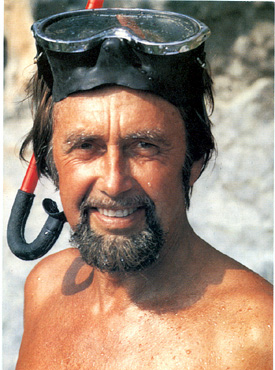 For some it was Jacques Cousteau, for others, DIVER Publisher Phil Nuytten among them, it was Hans Hass who triggered interest in the ocean world and SCUBA diving. The Austrian diving legend and pioneer died June 16 at age 94. A service was held June 22nd at the Hietzing Cemetery in Vienna.
Educated in zoology, Hass made a name for himself shooting documentary films of sharks and the oceans, which he championed through his lifetime. Dubbed 'Lord of the Sharks' Hass made literally dozens of films, presented as shorts before main feature presentations in cinemas and later as TV specials, pioneering in the field of underwater cinematography.
His first film in 1940 was Stalking Under Water, a 16-minute movie that was followed in 1947 by Men Among Sharks, almost an hour and a half in length. Hass was also a prolific author with 32 books published during his life. Titles included Among the Corals and the Sharks and The Shark – The Legend of a Murderer.
Hass developed the first underwater camera, his own fins and his own early SCUBA gear, tools he needed to perform effectively underwater and to communicate the importance of ocean awareness and understanding.
DIVER Publisher Phil Nuytten will dive into the life and times of Hans Hass presenting excerpts from an unpublished interview with the Austrian diving legend recorded two years ago.
Meantime, visit Wikipedia for more about Hass and his contributions to the sport and ocean awareness.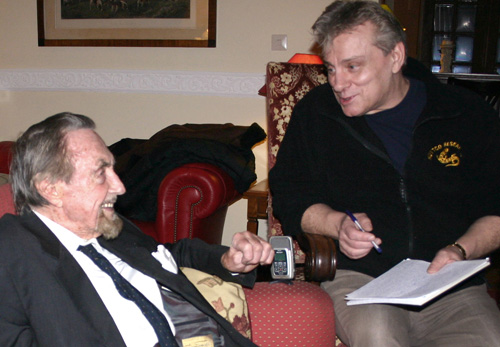 5 Responses to "Diving Icon Hans Hass 1919-2013"