Feature Articles
Live from the ocean – it's Saturday night!
October 4, 2022 By DIVER Editorial
By Heather Creech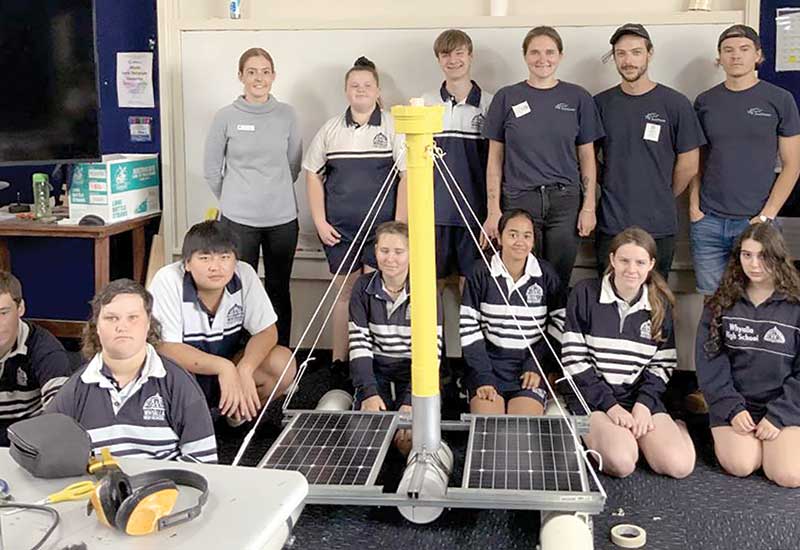 You've all seen live video from webcams—bears scratching their backs in the forest, raccoons tearing through trash cans, cougars on the prowl. Webcams are on-location video cameras that upload to the internet a continuous stream of whatever wanders in front of the lens. Surfers have used webcams for years, logging into the live feed to see what the breakers are doing along their favourite beach. Aquariums from Monterey to Florida have installed them so people can watch the action in the tanks at all times of day or night. 
But using webcams for real time marine life monitoring in the ocean? Not so much. There are examples out there: OceanNetworks Canada has continuous streaming from various installations along the British Columbia coast. Courtesy of Florida State Parks, you can observe Manatees during their annual spring gathering on the east coast. To find a channel showcasing your favourite underwater friends either close to home or overseas, check out the lists of live underwater cameras at explore.org/livecams, www.openoceans.org/web-cams, mangolinkcam.com, and Skylinewebcams.com.
The potential for deploying webcams for marine citizen science is huge—with the right equipment and protocols sport divers could collect continuous data on water temperature, salinity, and visibility as well as capture species interactions at their favourite (or most threatened) dive sites. But the technology is expensive. Up to now, only government and university research centres have been able to afford the equipment, maintenance, and communications costs of underwater webcams. The number of community-based cameras that are now 'temporarily' offline, damaged or discontinued is testament to the challenges of deployment. 
Do-it-yourself
One organization in Australia wants to make webcams more affordable and manageable, putting the technology into the hands of individuals who want to contribute to conservation. The non-profit Australian Ocean Lab (AusOcean) is working on a simple do-it-yourself system that dive clubs and local communities can adopt and deploy.  Their initial attempt to place a camera on a jetty at a popular spot south of Adelaide taught them much about the vulnerability of fixed rigs in high wave energy, exposed sites. So they changed gears to develop a moveable rig that could be used during major marine events like the Giant cuttlefish aggregation, which takes place every winter near Whyalla, South Australia.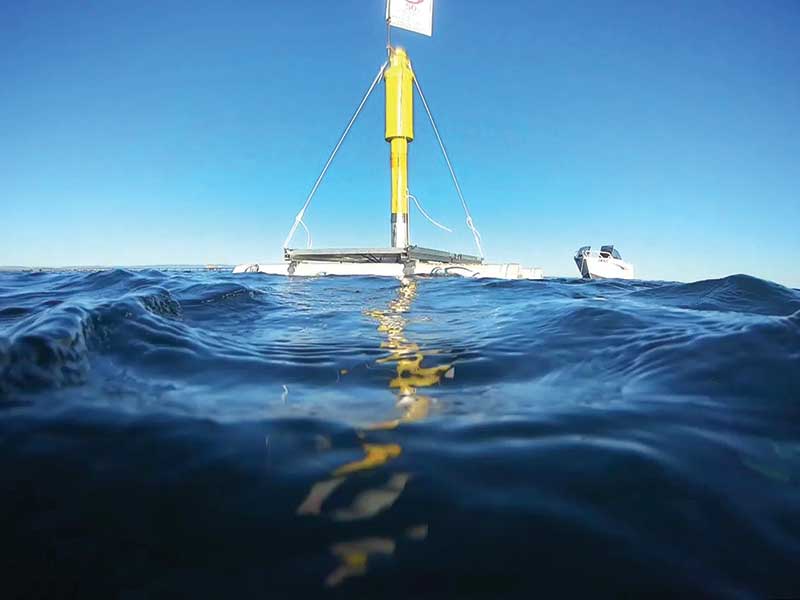 In keeping with their mandate to develop affordable ocean technology, 'CuttleCam' had to be built using low-cost, off-the-shelf hardware; put together by students from a local high school; deployable by anyone on the designated observation site and the video feed available to everyone. At the beginning of the 2021 Giant cuttlefish season, AusOcean approached the Whyalla High School and its science program to try out their design. Over three days, 18 students built the rig and then deployed it during the height of the aggregation at Stony Point. Highlights of the live feed were posted to YouTube, with viewers from as far away as Germany and Norway logging on to experience the event (www.youtube.com/watch?v=92Ogdw8lUmU). 
Before this project, only one student had actually seen a live cuttlefish, even though these giant cephalopods gather in the tens of thousands in just a few metres of water, about 30 minutes from their home town. But after building the rig, ten of the students grabbed snorkelling gear and jumped in to see the aggregation for themselves. All the students not only learned about the webcam technology, but also broadened their understanding of marine biology and conservation: hands-on learning at its best. 
Future potential
There is still much work to be done. All of AusOcean's technology is open source, but security and data integrity concerns have meant that for now, the full video stream and related data feed up to their cloud service, accessible only to designated individuals. AusOcean wants eventually to have their own online video player for a live public feed, but this will take time and resources. 
Nevertheless, AusOcean is on to something, and with another year or so of experimentation, they may be able to pass on to citizen science divers everywhere a new, inexpensive and manageable tool to help track what is happening along our coastlines. 
As Catherine Larkin, Operations Manager and Marine Ecologist at AusOcean says, "Let's get more cameras down there!".