Dive Gear
New 5 inch titanium dive knife from Thresher
October 15, 2020 By DIVER Editorial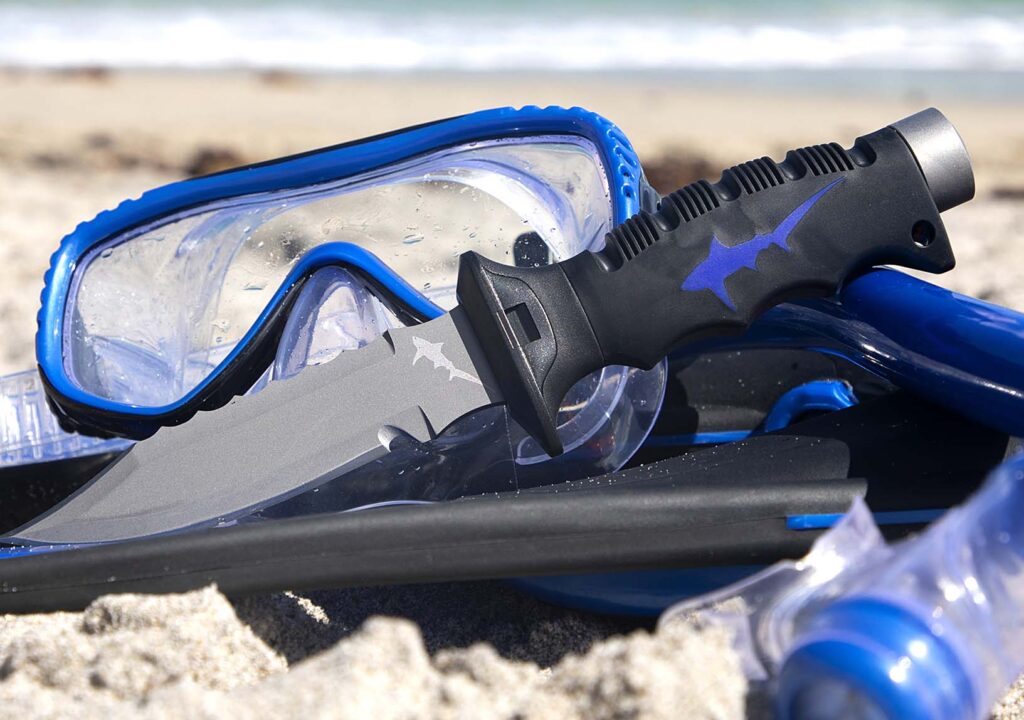 Looking for a new dive knife? Thresher Dive Supply have launched their all new Monad 5 inch titanium dive knife.
The handle offers a fatter, rubberized grip for better wet-handling
The injection-molded plastic used in the sheath is stronger. Granted, it's not indestructible but it's much less brittle.
The strap loops on the sheath are fatter and wider so they are much more comfortable when strapped against your leg.
The rubber straps are longer so you can mount the knife on your thigh if you choose to. The soft rubber used in the straps is also stretchable so they adjust to the leg as you sit or stand.
Thresher designed a simple Patent Pending solution for sand drainage on the locking mechanism. At the end of the dive, when it comes to rinsing your equipment, this design will help get rid of any sand or grit that may have jammed up the lock.
The blade is 'full-tang' and goes all of the way from tip to tail, making this a very strong knife. Simply remove the titanium end cap by unscrewing it, and the knife fully dismantles for easier cleaning and servicing.
The titanium end cap also doubles as an impromptu tank banger if you do not have anything else to hand.
Priced at $79.98 (USD)