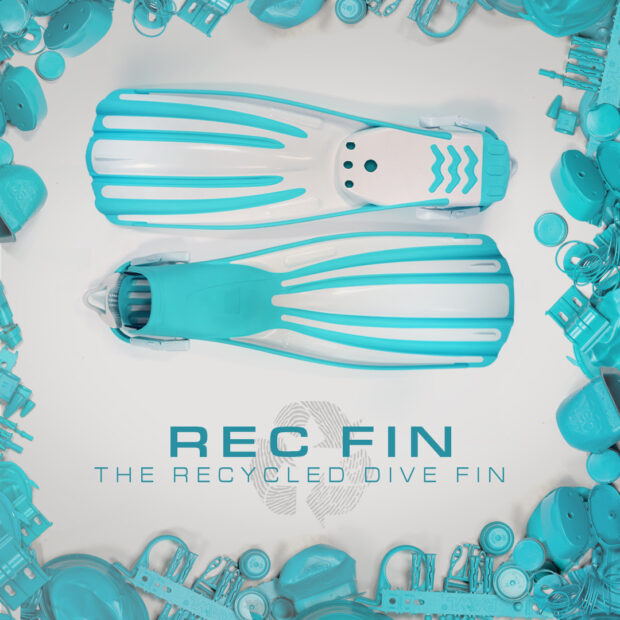 An exciting week fin lovers! Fourth Element's new Rec Fins have hit the market. The recycled dive fin is made from post consumer plastic waste.
With a fully recycled plastic blade, the Rec Fins deliver great diving performance with a much lower impact on the environment. The classic 4 channel design generates thrust on both the down and upstroke of the fin, whilst the stiffening ribs ensure excellent control, making this the perfect combination of efficiency and eco-consciousness, minimizing your fin print on the ocean.
The plastic is sourced from post consumer and industrial plastic waste with the equivalent of approximately 120 plastic bottles rescued from waste streams in every pair of fins.
Fourth Element Hardware Product Manager, Dean Martin said, "This is another first for the diving industry from Fourth Element. Our commitment to lead the way in innovative products and the use of recycled materials shows our commitment to look after this planet's future."
With the addition of a comfortable heel pad on an adjustable silicone strap, the Rec Fin's soft foot pocket is comfortable for long dives and is available in 3 sizes to fit shoe sizes from UK 5 – 12.
Designed with the eco-conscious ocean user in mind, these fins are perfect for divers and snorkelers and come in Aqua/White and Black/Grey colours.
Click here to learn more.
One Response to "Fourth Element launch new fins"