Destinations
New Liveaboard Explores Sudan and Djibouti
July 10, 2019 By DIVER Editorial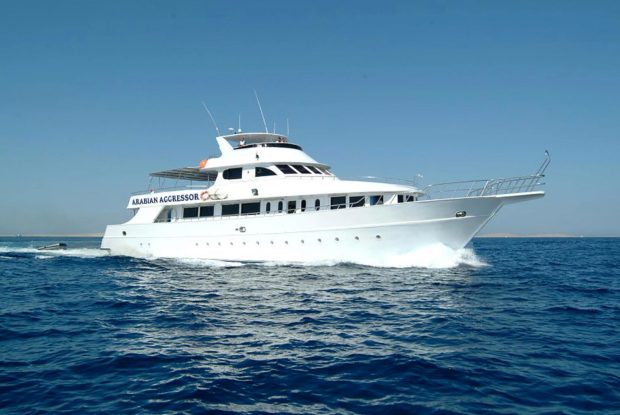 Aggressor Adventures are expanding their destinations to include a new luxury scuba diving yacht, operating in Sudan and Djibouti. From February 2020, Aggressor Adventures will begin offering seven, ten and eleven-night scuba charters departing from Port Sudan on the rather impressive 20-passenger Arabian Aggressor. Readers can take advantage of an introductory rate of $1,999 USD per person. 
Between February and October guests can choose between three unique Sudan itineraries and visit some of the southern Red Sea's most glorious dive sites including Angarosh Reef, Shaabi Rum, Umbria Wreck, Protector Reef and Cousteau's Précontinent habitat. The Arabian Aggressor cruises south to Djibouti in November and operates cruises from the Port of Djibouti through February. Djibouti's Gulf of Tadjourah is world-renowned for its whale shark population. Djibouti excursions on the Arabian Aggressor include dives throughout the Seven Brothers Islands reefs, Moucha Island and Ghoubbet Bay. 
"The southern Red Sea is at the top of the list for divers who want to combine thrilling pelagic encounters with lush coral reefs and wrecks. Sudan is a shark paradise with large schools of hammerheads, majestic oceanic white-tips and the rare thresher shark," Aggressor Adventures Chairman and CEO Wayne Brown said. "Djibouti is a premier destination for whale sharks, but it also has mantas, dolphins, pilot whales as well as numerous shark species. We are excited about this new diving frontier."
To find out more visit here.