Dive Gear
Distinguishing Scuba One from Scuba One
January 24, 2014 By DIVER Editorial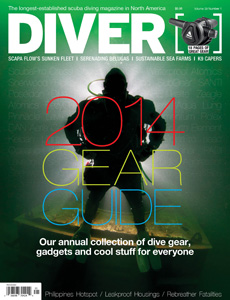 Following distribution of our Gear Guide issue (Volume 39 Issue 1) we were contacted by Scuba One, an Italian manufacturer of scuba goods included in that feature. This European company has the same name as a United States based dive travel operation, which asked if we would help distinguish between the two for the benefit of our readers. Because we're such nice guys and because both companies offer great services, we got right on it… hey, it's what we do!

Scuba One, Italy, is a gear manufacturer that does not sell in the US market. Its product line, including new side mount units, is popular in Europe and, we think, of interest to our international readers (DIVER is distributed to 41 countries!), and for the record the prices we showed were converted from Euros and current at press time. If you want to learn more about Scuba One Italy go to: www.scubaone.it

Scuba One, U.S.A., is an established travel company specializing in Caribbean dive vacations. But they offer dive trips all over the world (really, there are loads!), as well as PADI certifications from a 5 Star Dive Centre, and they can even help you get fitted for a wetsuit before you leave. Scuba One, the all-inclusive travel specialists, can be reached at www.scubaone.com
So, two great companies and two good reasons to get clicking when you really should be working!