Words and Photography by Russell Clark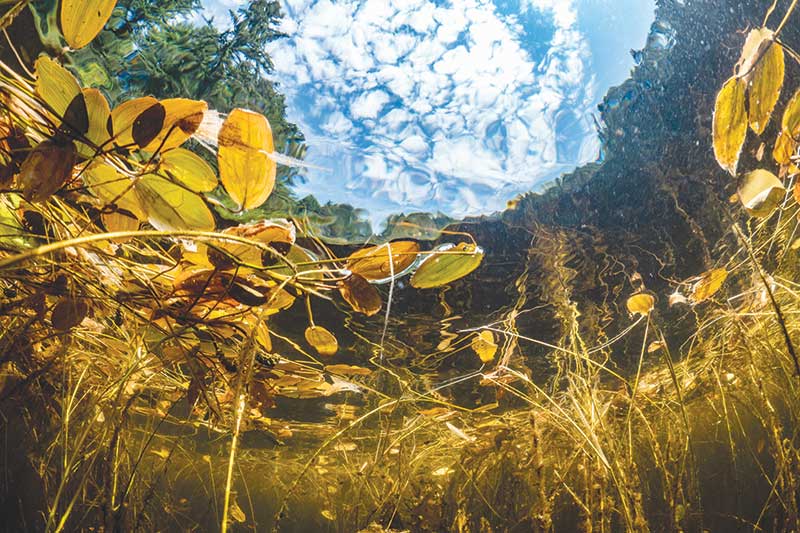 Diving during the summer sucks. Wait, what? Did I say that out loud?! Maybe that's a little bit harsh of me, but there are few things that appeal less than putting on base layers, a thick undergarment and a drysuit, before strapping on a tank, weights, pony bottle and camera, then waddling down to the water half a kilometre away. During the summer months it's the human equivalent of boil in the bag. By the time I reach the water I'm sweaty, unhappy, and ready to take up stamp collecting. 
That's where snorkelling comes in. I know, I know, it's not cool for divers to use the "S-word". It's often overlooked by most scuba practitioners, and I've never really understood why. Do some divers see it as being a bit amateur? Is it just uncool for divers to leave the tank at home and use a snorkel? It's certainly not because of a lack of life or natural beauty. 
Snorkelling, especially during the summer months, can be much more accessible and much more comfortable than scuba. Even the crispest of Canadian waters becomes warm enough to wear a thin wetsuit. The glacial filled lakes have a more tolerable top few feet (1m), while the alpine rivers are shallow and warm, and, as for the ocean, snorkelling depth can sometimes become bath-like in temperature. 
While most of the marine life is in our ocean, there's also a lot more in the lakes and rivers than you'd expect. Micro organisms, plant life, fossils, even the occasional lost set of car keys or a wedding ring. Lakes and river beds, often considered by many to be devoid of life, are home to mini-critters and an interesting natural history which is literally being carved right in front of your eyes. 
The best thing about summer snorkelling, though, is the freedom to explore. I keep a 3mm wetsuit, mask, fins, and snorkel in my car at all times. I even have an iPhone housing on hand for spontaneous shooting. At a moment's notice I can don my wetsuit, jump in the water, and be immersed in a beautiful and much-overlooked part of Canada's watery goodness. It's the aquatic equivalent of going for a nice stroll. 
From west coast to east, from north to south, Canada has more coastline and freshwater than any other nation on this blue marble, and the summer months are prime time to explore these shallow depths. 
Though I don't hang up my drysuit entirely during the summer months, the appeal of exploring our shallow oceans, lakes, rivers and waterfalls is too alluring to ignore. It's a great way to cool off, and it's a fun activity to do with friends or family that can't join on our unusual dives. The summer is a fantastic time to get nieces, nephews, friends, parents, siblings, or strangers to take interest in their oceans. The cost is small, the time is well spent, and the education and fun to be had is almost inexhaustible. 
Snorkelling, as I always say, is a gateway drug. So maybe this summer you can get someone hooked? 
ISO 200 f10 1/100s 8mm. Panasonic GH5 in an Aquatica housing with ambient light.