Diving Medicine
Turn your interest in diving safety and physiology into a career…
November 1, 2021 By DIVER Editorial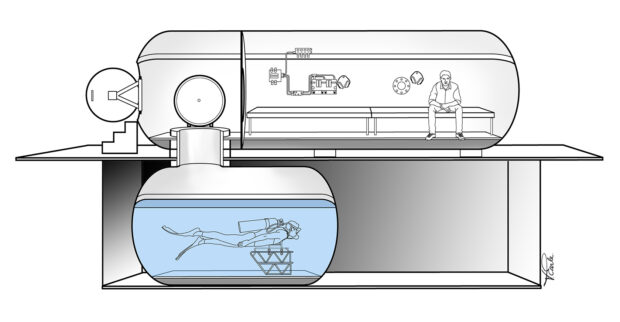 Are you located in British Columbia? Are looking for a new career? The Simon Fraser University Environmental Medicine and Physiology Unit are looking for someone with a keen interest in diving physiology, aerospace physiology, and equipment testing. They will offer training for the right candidate, including training as a chamber operator and inside safety attendant. The job is a mix of clerical and technical with some routine maintenance duties that training will be provided for.
Program Assistant/Technician, EMPU summary:
The Program Assistant is responsible for the day-to-day activities of the unit and providing administrative, clerical, and secretarial support for the supervisor. The role provides front line support services; types, proofreads, and edits letters, reports, forms and other general correspondence and maintains databases; provides information to researchers, instructors, students, the general public, and external business/industry, regarding EMPU courses and training programs; schedules lab/chamber bookings; prepares patient/subject orientation packages for initial consultations and confirms scheduling for treatment sessions; and coordinates the invoicing system for fees related to the use of the EMPU lab. The Program Assistant prepares statistical summaries and reports related to all projects and activities in the EMPU, processes invoices for fee payments; and prepares deposits for processing. The Assistant supports the financial activities of the unit provides secretarial and administrative support for staff meetings and steering committee meetings. With knowledge of gas laws and physiological responses to pressure changes, maintains the preventative maintenance schedule and performs routine maintenance of the chamber and auxiliary equipment including the compressors, vacuum pumps, gas storage cylinders and related lab equipment. Collects and sends off air samples for analysis. Monitors supplies, and ensures timely ordering, delivery and installation. 
If you think you have there right stuff and are keen to learn more about the position, email Sherri Ferguson – Director, Environmental Medicine & Physiology Unit at sferguson@sfu.ca for more information.