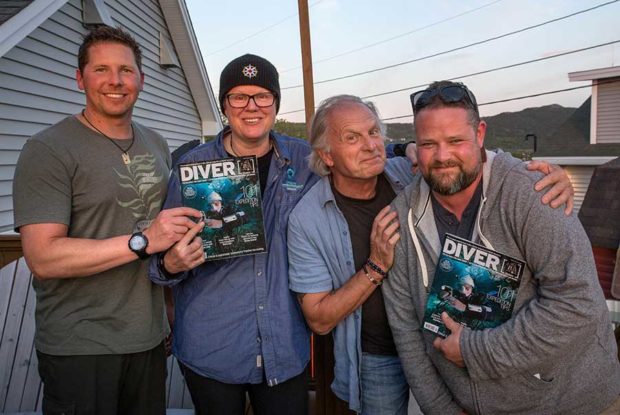 It's not every day the release of a shiny new issue coincides with a dive trip attended by multiple DIVER contributors.
A recent trip to dive the Bell Island wrecks of Newfoundland (which you can read about in a future issue) brought together cover feature writer Jill Heinerth , Tech Diving columnist Steve Lewis, and this issue's Eau Canada contributor Maxwel Hohn, along with DIVER Editor Russell Clark.
A few beers were consumed as the group discussed the ins and outs of diving, dive media, and future expeditions (which you'll also read about in the pages of DIVER).
It's a fun reminder that the magazine is only made possible with the far reaching contributions of our incredible contributors.
You can find out about this new issue here, subscribe here, or read online here.