Documentary airing May 28th 9pm ET/PT on PBS
Our new issue's cover story on the mapping of D-Day wrecks along the Normandy shore is focus of a new PBS documentary airing May 28, with a DVD release set for June 10. D-Day's Sunken Secrets recalls that historic WWII invasion, and reveals the unseen battlefield with help from divers, submersibles and underwater robots that locate and explore the wrecks and innovative Allied war apparatus used, some of which was lost to German shell fire, mines and torpedoes during the historic invasion. DIVER was there, see page 18.
Subscribe to DIVER now for your digital edition, or keep an eye out for the new print copy in all good dive stores and newsagents!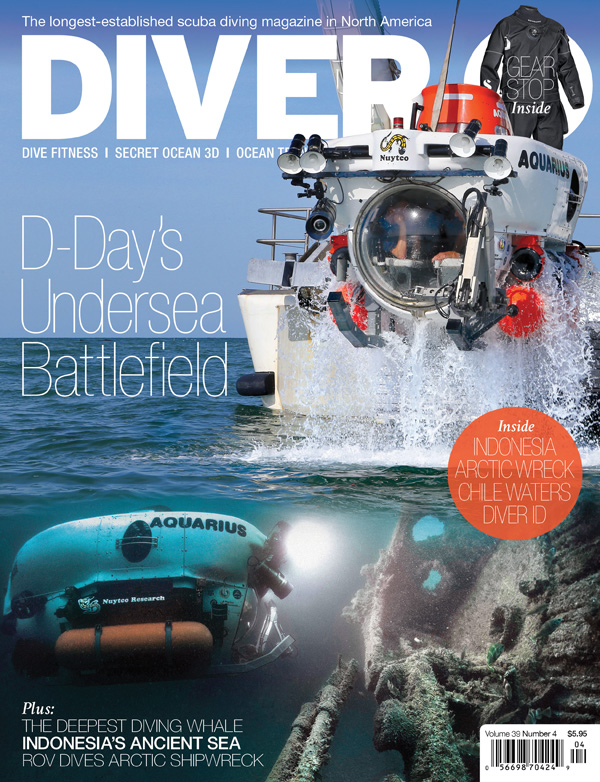 DIVER MAGAZINE. NORTH AMERICA'S LONGEST ESTABLISHED DIVE MAGAZINE. SUBSCRIBE TODAY.