Canada
Dive Industry
Divescapes Scuba Conference 2022 – October 28-29th
September 30, 2022 By DIVER Editorial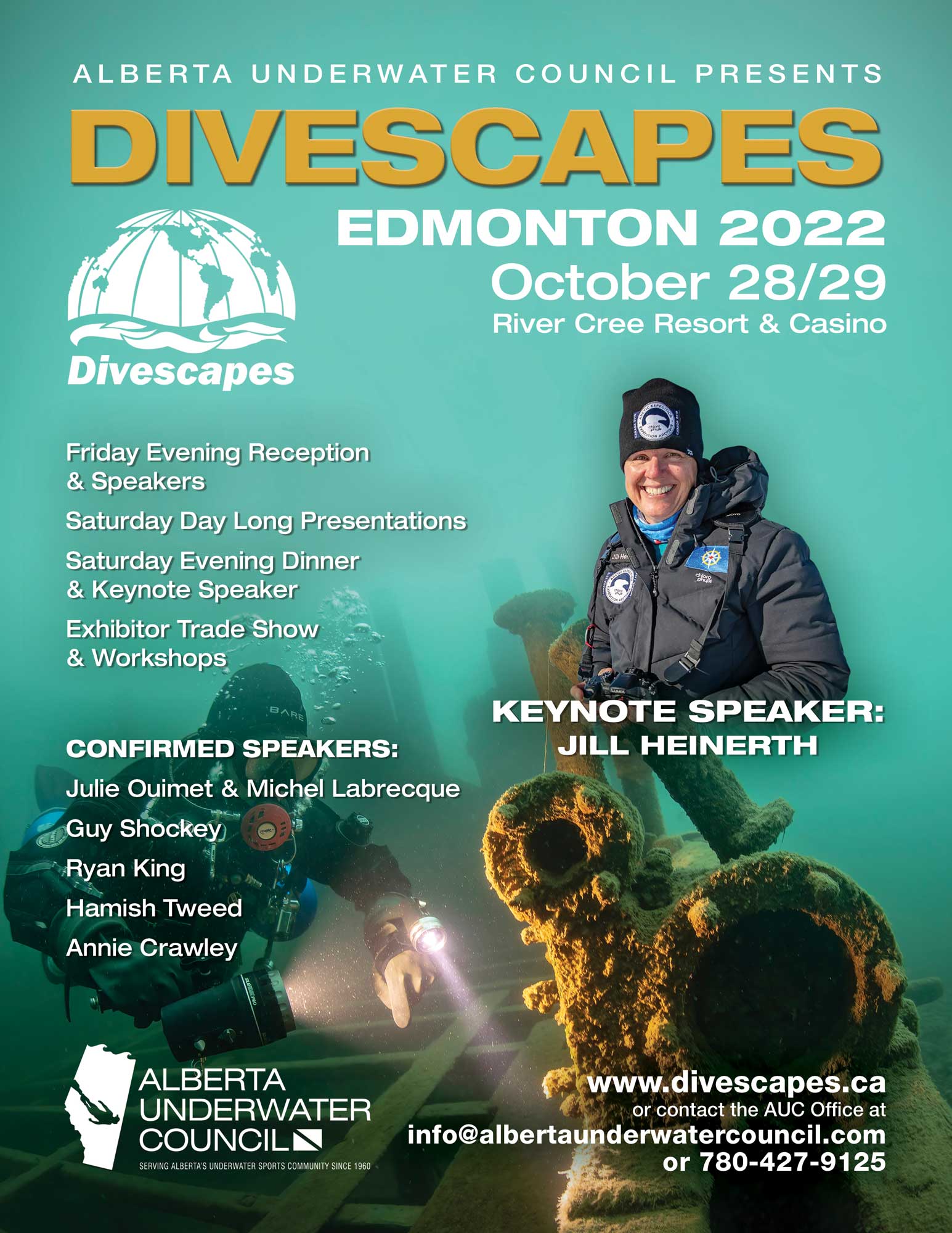 Canada's biggest and best diving conference and exhibition is set to return in just over a month!
Divers from across the Great White North will gather at the River Cree Resort & Casino in Edmonton, Alberta, for two days of dive shenanigans over October 28th and 29th.
We at DIVER are big fans of this event and are very pleased to see it return after COVID forced the previous show to be rescheduled.
25 years after conception, Divescapes is still going strong and this year is shaping up to be a banger! This issue's cover feature author and dive industry legend Jill Heinerth is the show's keynote speaker on Saturday night. Also confirmed for the weekend are: Julie Ouimet and Michel Labreque, Guy Shocky tackling Human Factors, Hamish Tweed talks about the glass sponges of British Columbia, and Ryan King discusses being a part of the Nomad Exploration Team. There will also be a Freshwater Fish ID workshop, other speakers, exhibits, dinners, and social events yet to be announced. We'll see you there!
If you're Canadian, live in Canada, live near Canada, or just generally exist in physical form – you really need to be at Divescapes. Support the Canadian diving indsutry, Canadian underwater exploring, and have a great fun time doing it.
To book a ticket to Divescapes: www.divescapes.ca
We'll see you there!