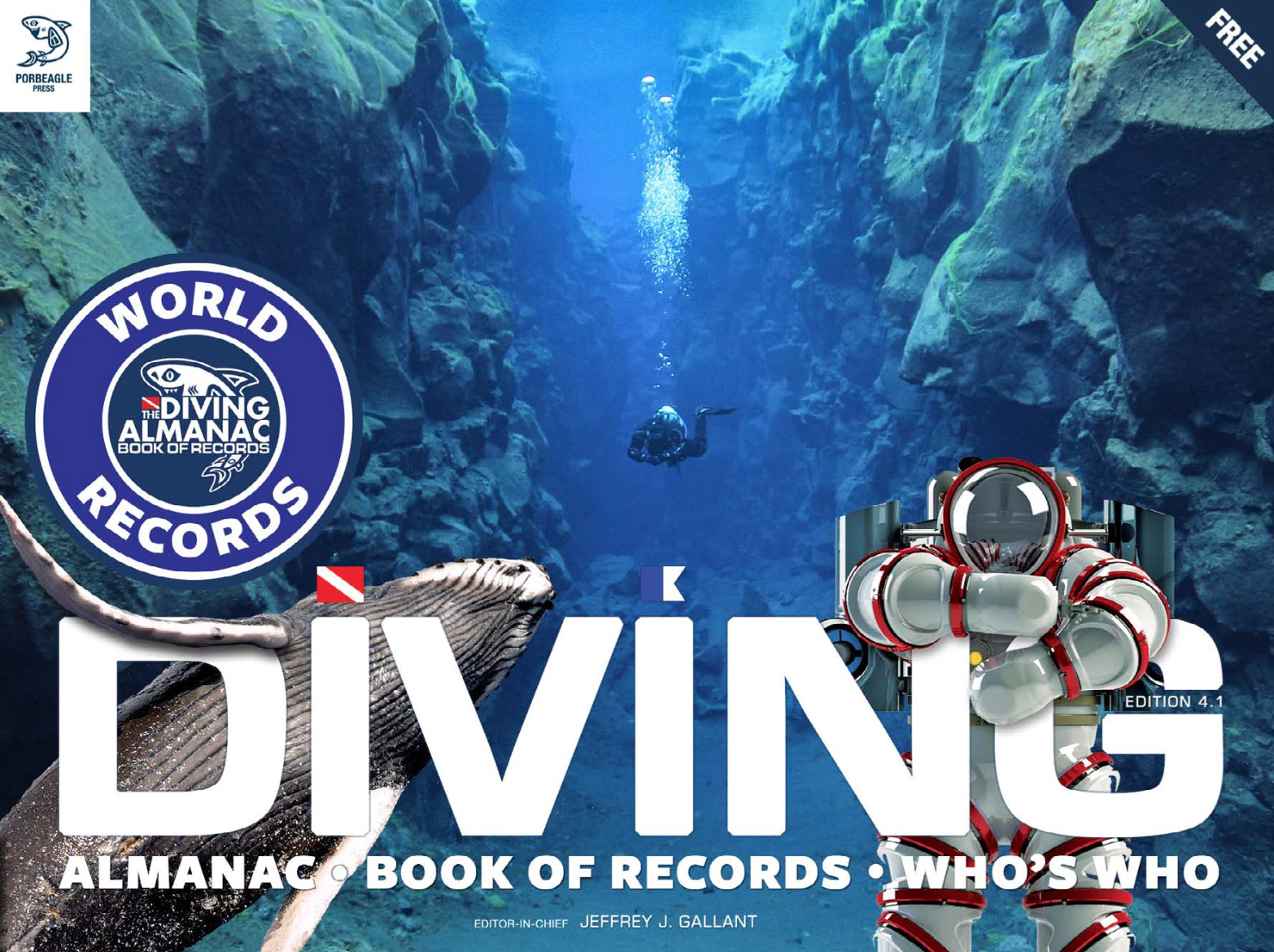 The Diving Almanac is the book every diver should own. First published in 2007 the Diving Almanac & Book of Records is the only compilation of scuba diving industry information of it's kind.
Previous editions of the Almanac were printed, but the new 2015 Diving Almanac is now a 100% free digital download. Better yet, the publishers have made it a super simple PDF – meaning PC users, Mac users, iPad and iPhone users, and even often overlooked Android users can all download the PDF to their device of choice.
Another fantastic feature of the Almanac is the option to submit an email address and automatically be told of any new updates – which you can also download for free!
Never before has such detailed, varied and concise information been gathered into one place, then made publicly available for free. And if you have a keen eye, you'll even spot DIVER in there too!
Download your FREE copy now! 
DIVER MAGAZINE. NORTH AMERICA'S LONGEST ESTABLISHED DIVE MAGAZINE. SUBSCRIBE TODAY.