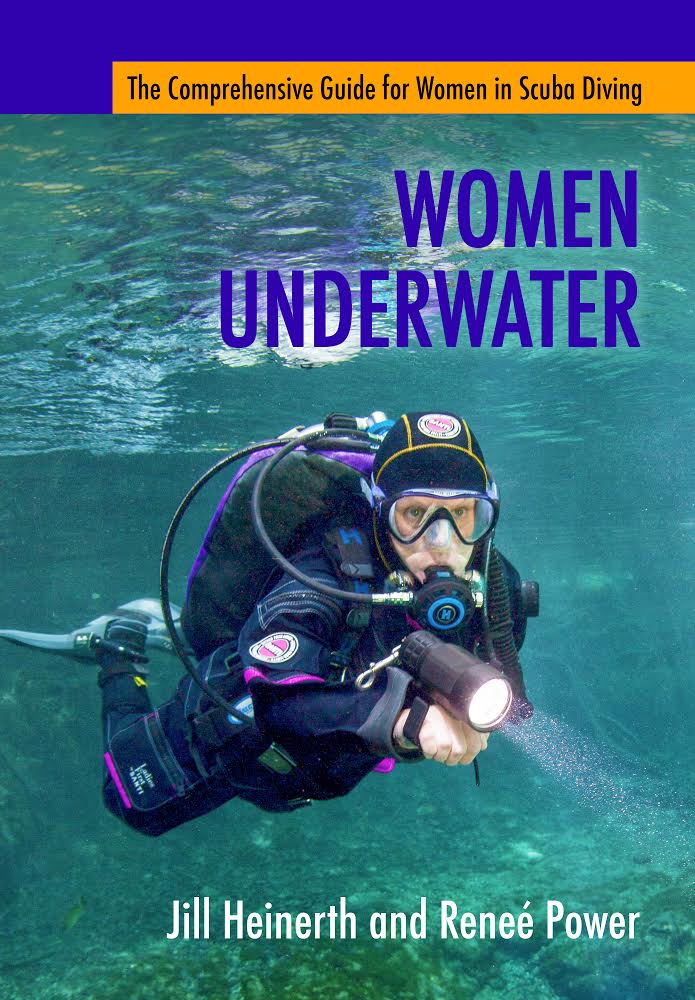 Women Underwater – The Comprehensive Guide for Women in Scuba Diving provides detailed suggestions, tips and hints regarding equipment choices, medical issues and the unique social factors challenging women in this male-dominated sport.
Drawing on decades of experience as instructors, consultants and expedition leaders, co-authors Jill Heinerth and Reneé Power tackle topics for both recreational and technical divers.
Generously illustrated with full color images, Women Underwater is additionally supported by dynamic media resources, keeping readers up-to-date about the latest innovations, scholarships, equipment and opportunities for women divers.
Available at IntoThePlanet.com
Blog at: WomenUnderwater.com
One Response to "New Book: Women Underwater"