Dive Industry
SCUBA dive your way to being slim!
January 24, 2012 By DIVER Editorial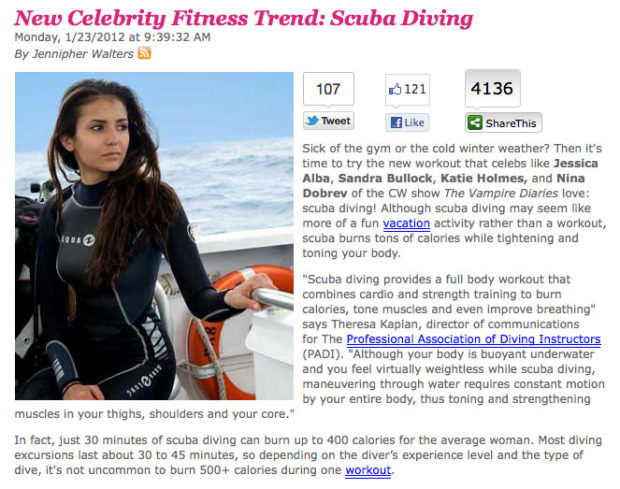 Don't worry, we're not tying to sell you a new exercise bike or diet plan. Women's fitness magazine, Shape has revealed that SCUBA diving can help you burn 400 – 500 calories per dive. Although this may not be news to anyone that has done a long surface swim, or swam against a strong current, it may prove to give a boost to diminishing numbers of new divers.
Head over to Shape for the original article.