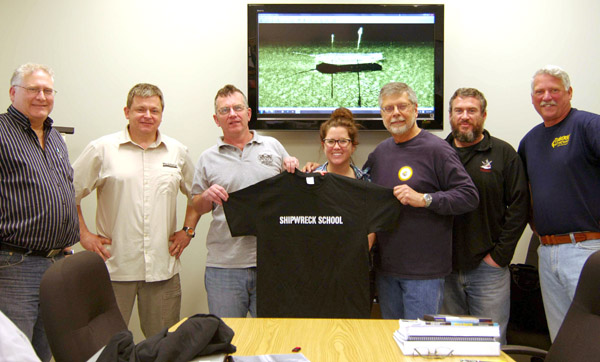 World renowned side scan sonar expert, Garry Kozak recently completed the first "Side Scan Sonar Operators Course" for Shipwreck School. The Five participants received 3 days of comprehensive training on the school's new EdgeTech model 4125 Dual Frequency Side Scan Sonar System. The course consisted of 8 hours of classroom and 8 hours of hands on sea time over a 3 day weekend. Shipwreck Schools offers professional training courses anywhere in the world on various side scan sonar systems, marine magnetometers, ROV's and more.
For more information on, visit them on line at: www.shipwreckschool.ca
DIVER MAGAZINE. NORTH AMERICA'S LONGEST ESTABLISHED DIVE MAGAZINE. SUBSCRIBE TODAY.