Dive Industry
Sea Women Achieve Arctic 'First'
September 4, 2014 By DIVER Editorial
A team of 10 women divers from around the world recently completed a successful 'proof of concept' exercise in arctic waters in preparation for the 2016 Sedna Epic Expedition 'main event' snorkeling 3,000 kilometres through the Northwest Passage in the summer of 2016
Text by Susan R. Eaton
** Donate to the Indiegogo fundraising campaign now!
WOMEN WANTED: For hazardous journey, small wages, bitter cold, long days of complete sunlight, constant danger, safe return hopeful, honour and recognition in case of success.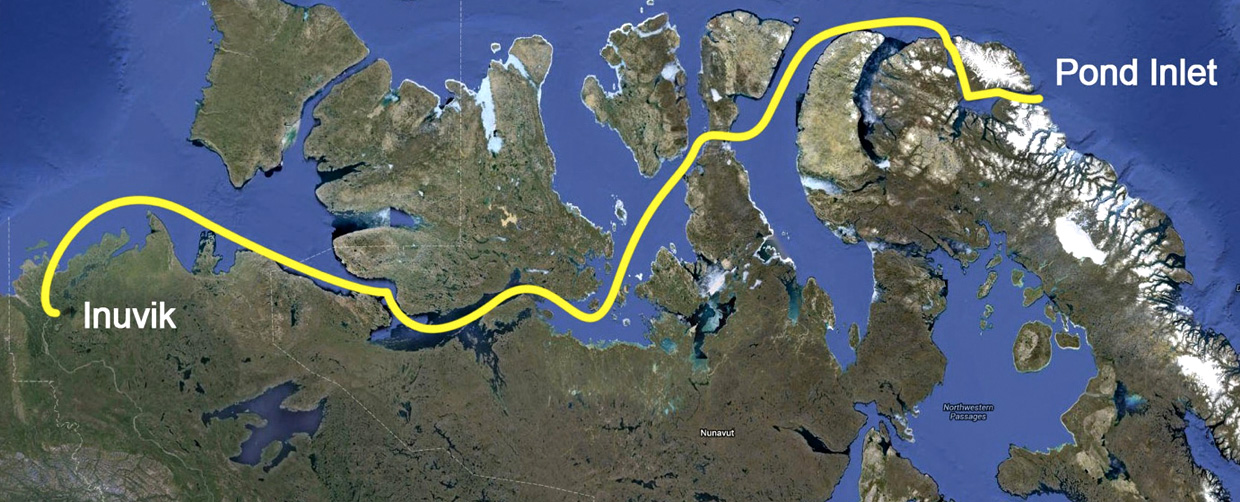 Who would be crazy enough to answer such a cryptic appeal, inspired by Sir Ernest Shackleton's famous 1914 advert—in a London newspaper—recruiting men for a perilous Antarctic expedition? Channelling the same spirit of polar exploration one hundred years later, ten female explorers have answered this intriguing call to attempt a world record—a snorkel relay of the Northwest Passage—and to go 'where no man has gone before.'
In July 2016, the team of passionate women divers will embark on an epic three-month journey, snorkeling over 1,865 miles (3,000km) through frigid Arctic seas from Pond Inlet, Nunavut, to Inuvik, Northwest Territories. Supported by a mother ship equipped with two rigid hull inflatables, the snorkelers will scout and document the impacts of global warming on this fragile arctic ecosystem and on the aboriginal peoples' traditional ways of life.
Before tackling the 100-day Northwest Passage snorkel relay, 'Team Sedna' will embark on a 15-day, action-packed proof-of-concept expedition in July of this year. Traveling aboard the 116-foot (35m) MV Cape Race, along the Labrador coast to Baffin Island and across the Davis Strait to Western Greenland, the participants will conduct team-building exercises and, importantly, demonstrate that snorkelers—using diver propulsion vehicles—can successfully 'go the distance' through ice-infested arctic waters. This summer's schedule also includes oceanographic studies, educational outreach in Inuit communities and shooting topside and underwater footage for a two-part television series.
The Relay
Through this cross-cultural dialogue and educational outreach, Sedna expedition members will record on-the-ground climate change observations of Inuit and Inuvialuit Elders. Providing educational and life role models, the all-woman team will reach out to Inuit and Inuvialuit women and girls, empowering them to build resilient communities to combat the impacts of climate change. The July to October 2016 relay may require additional snorkelers since not all of this summer's team will be on deck for the 100-day Northwest Passage crossing. Team Sedna also plans to recruit women scientists, journalists, explorers, musicians and artists to help achieve the fullest possible cross-cultural exchange with the Inuit and Inuvialuit in 2016.
Immersing itself in the issue of disappearing sea ice, the team will translate its findings into educational and awareness programs on climate change and its effects on the arctic ecosystem. The expedition will serve as a 'call to action' for citizens of the world, including youth, providing aboriginal and scientific knowledge in support of science-based policy that governments can implement to mitigate global warming. The expedition will also serve to inspire women and girls to think 'big', and to follow their dreams, no matter how crazy they may seem….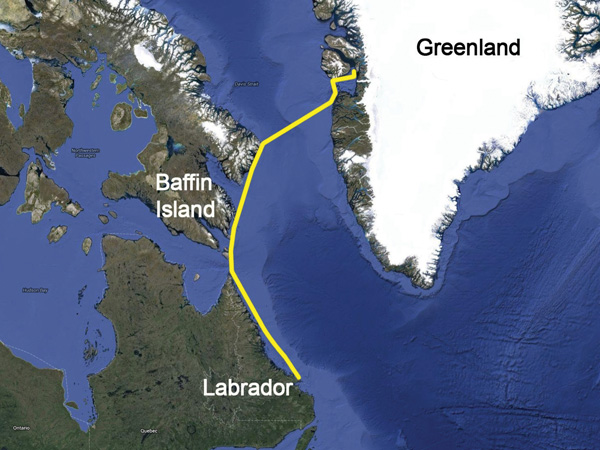 Divided into two made-for-TV competitive groups—Team Narwhal and Team Beluga—the sea women will face the challenges of the unforgiving and unpredictable arctic seas: hypothermia in 28°F (-2°C) waters, dynamically changing sea ice conditions, icebergs, gale force winds, stinging jellyfish, tusked walrus, predatory polar bears, pods of orcas and the elusive Greenland shark, which can grow to 20 feet (6m). Of course, it's also hoped that these challenges become opportunities for a 10-part television series planned to document the snorkel relay through the summer of 2016 and in the lead up period, including this summer's expedition.
The expedition's namesake is the Inuit goddess of the sea. Sedna is also known as the 'sea woman', mother and protector of Arctic marine mammals. Lending support and guidance to Team Sedna is an advisory 'A' team of explorers, scientists, Inuit and ocean image-makers from several countries.

As the sea women snorkel the Northwest Passage, they'll follow Viking, European, American and Canadian explorers, esteemed for their spirit of discovery and adventure through the centuries. Using state-of-the-science imaging technology to map the sea floor, the team will be alert to discoveries of their own: long-lost wooden ships preserved in oxygen-poor arctic waters—perhaps a Viking merchant ship? Perhaps HMS Erebus and HMS Terror, the long lost expedition ships of Captain Sir John Franklin, whose 1845 traverse of the Northwest Passage ended badly; his two ships were beset by ice and later sank. Franklin and his 128 men perished.
The extent of Arctic sea ice has declined by 50 percent since the late 1970s, hitting a record low of 3.41 million square kilometres in September 2012. The disappearing sea ice has spawned a new breed of modern-day Arctic explorers. During the past decade, several sailboats have traversed the Northwest Passage. In the summer of 2013, the Mainstream Last First Expedition attempted to row the Northwest Passage. The four-man rowing team of two Canadians and two Irishmen traveled 1,500 kilometres in 60 days—eastwards from Inuvik to Cambridge Bay—before aborting due to severe ice conditions. In 2011, Canadians Eric and Sarah McNair-Landry, a brother-sister National Geographic Young Explorers' team, successfully kite skied across the frozen Northwest Passage, dodging polar bears en route.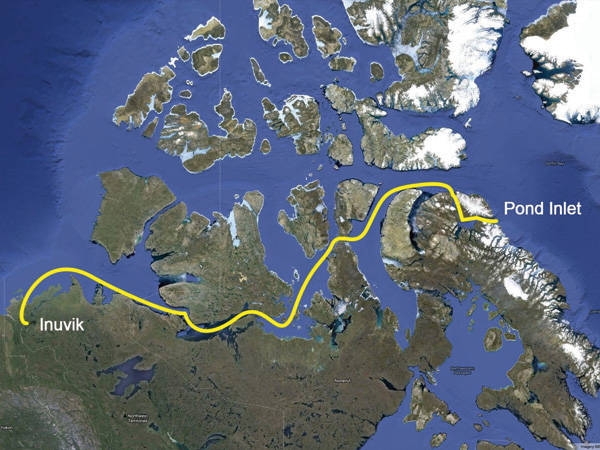 The Legend of Sedna
From Greenland to Alaska, according to Inuit legend, Sedna is the Goddess of the Sea, the mother of all marine mammals.
A petulant young girl, Sedna refused to marry the young men selected by her father. In a fit of teenage rebellion, Sedna ran away with a mysterious masked man who, she later discovered, was a Fulmar seabird. Sedna's father answered his daughter's frantic cries for help, rescuing her from the sea bird colony. But, when the sea birds attacked their kayak, the father threw his problematic daughter into the ocean. Clinging to the kayak for her very life, Sedna's father cut off her fingers, one by one. Sedna disappeared below the waves, and, as her fingers sank into the ocean, they each took the form of a different marine mammal.
Often angry with man, the Sea Woman releases her fury by creating violent storms and seas. For millennia, Inuit shamans have visited Sedna's underwater lair, swimming down to comb her long, black tangled hair. Once calmed, Sedna stills the sea and releases her seals and whales, providing a bountiful hunt for the Inuit.
Sedna will join the 10 sea women during their Northwest Passage Snorkel Relay. From one day to the next she'll take the form of different marine animals: a narwhal, a bowhead whale, a ringed seal.
To read about Team Sedna, click here.
Follow their progress on Facebook
The SEDNA YouTube page
Donate using Indiegogo
2 Responses to "Sea Women Achieve Arctic 'First'"