Dive Industry
The Women of Team Sedna
March 28, 2014 By DIVER Editorial
10 Women, 1 Sea Goddess, 100 Days, 3,000 Kilometres. One World Record.
Text by Susan R. Eaton
To read about the Sedna expedition, click here.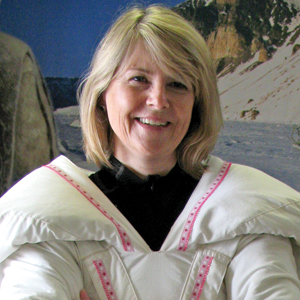 Susan R. Eaton, founder and leader of the 2014-2016 Sedna Epic Expedition, is a Calgary-based geologist, geophysicist, conservationist and journalist. Eight years ago, she suffered a SCUBA diving trauma that landed her in a hyperbaric chamber and ended  her  diving  career. Undaunted, her life-long relationship with the ocean (which had included teaching diving) didn't end there. Today, she explores the world's oceans—from Antarctica to the Arctic—in the snorkel zone, a dynamic land-sea-air-ice interface. A member of the Explorers Club, she will lead Team Narwhal.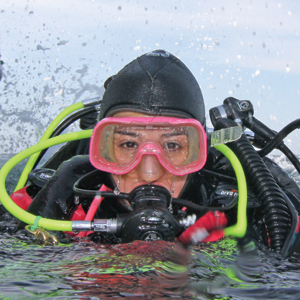 Renata Rojas is a Mexican/American technical diver based in New York. Renata has worldwide experience which includes cage diving with the great white sharks of Guadeloupe. Born in Mexico City, Renata started diving in Cozumel, at the age of twelve. Her childhood fascination with the RMS Titanic culminated with Renata joining the 2012 Titanic Expedition to dive (in a submersible) more than 12,000 feet to the ship's final resting place. Renata's dive was cancelled twice but she still dreams of diving on the RMS Titanic one day. Out of the water, she works for a large European bank, as a director of loan syndications and trading, with a focus on Latin America.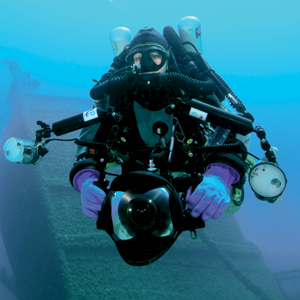 Becky Kagan Schott is an Emmy award-winning underwater videographer, journalist and dive instructor from Philadelphia. Her work can be seen on National Geographic, Discovery Channel and Animal Planet. Becky has worked closely with the Woods Hole Oceanographic Institution's Advanced Imaging and Visualization Laboratory using the latest in high-definition and 3D technology, both above and below the surface. A fellow of the Explorers Club and an inductee in the Women Divers Hall of Fame, Becky believes in advancing marine conservation through her compelling imagery. Becky will film the July 2014 Expedition.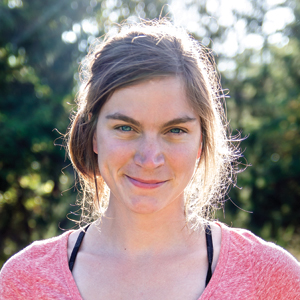 Françoise Gervais is a deep-sea explorer, environmental conservation specialist, educator, photographer and cold-water diver based in Victoria, British Columbia. Employed with Ocean Networks Canada, the Quebec native has participated in a number of oceanographic expeditions, surveying and cataloging the ocean's deepsea organisms; extreme environments are in her blood. She has also contributed to the creation of several natural reserves.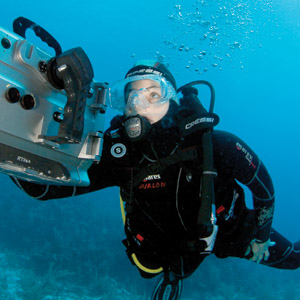 Erika Bergman is a Seattle-based chemical oceanographer, educator and submersible pilot who 'flies' a five-man submarine, exploring the ocean down to 1,000 feet (300m). Named a 2013 National Geographic Young Explorer, Erika  recently  conducted a  National  Geographic  expedition to study the deep coral reefs of the islands of Curaçao and Roatan. An engaging storyteller, she uses her submersible as a vehicle to inspire students to explore the oceans and to pursue marine careers.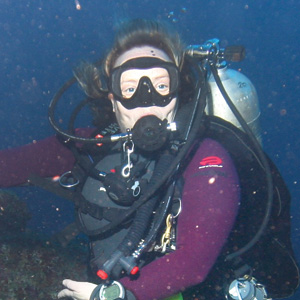 Dr. Caroline Bain is a dive instructor and physician with a family practice in Calgary. Trained in hyperbaric medicine, Caroline also treats patients with SCUBA diving traumas. As the Expedition's physician, she will conduct hyperbaric research—including administering WIFI pills to  the  snorkelers  to  transmit  vital  core  body  temperature  data—ensuring  that  they  are medically fit to snorkel and SCUBA dive in frigid arctic waters.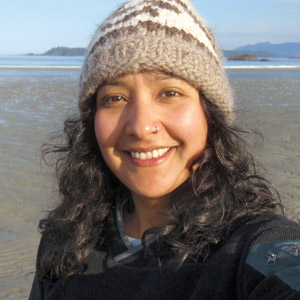 Ruby Banwait is an aquarium biologist at the Vancouver Aquarium who specializes in fishes and invertebrates of the Pacific Northwest and the Arctic. In 2013, Ruby assisted in opening the Petty Harbour Mini Aquarium, one of the world's few catch-and-release style facilities. Ruby introduced some 17,000 visitors to the flora and fauna of the North Atlantic, during the first six months of the mini aquarium's operations, discussing sustainable fisheries and the coastal culture of Newfoundland.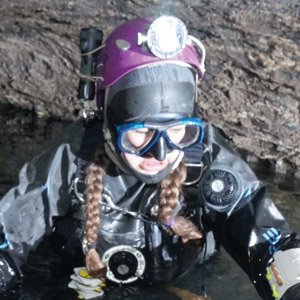 Charlene Barker is a Calgary-based master dive instructor and cave diver with a passion for ice diving in mountain lakes and exploring cenotes (sink holes and their associated cave systems) in the Yucatan Peninsula. Charlene is the founder of two of Canada's most successful SCUBA stores, in the land-locked prairies. She has introduced more than 12,000 adults and youths to the joys of SCUBA diving and snorkeling.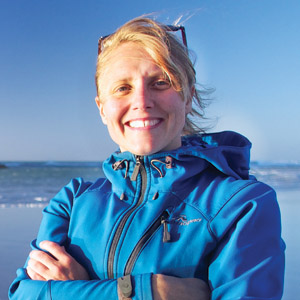 Emily Dowding-Smith is based in Auckland. Called to the bar in New Zealand, Emily is a lawyer with a Masters degree in environmental science, policy and management. An avid SCUBA diver, she seeks creative solutions to environmental challenges, effecting positive change through awareness and education. Emily convened the program and sessions of the third and fourth Global Forums on Urban Resilience and Adaptation to Climate Change for ICLEI, in Bonn, Germany.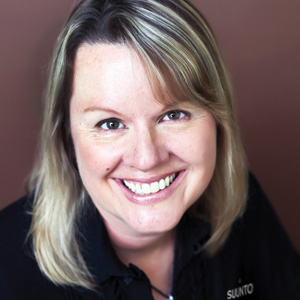 Jill Heinerth is an underwater explorer, dive instructor, filmmaker and cave diver based in Gainesville, Florida. In 2013, Jill and her husband cycled 7,000 kilometres across Canada to raise awareness of water conservation issues. The recipient of numerous international awards, including the Royal Canadian Geographical Society's 2013 Sir Christopher Ondaatje Medal for Exploration, she led a National Geographic expedition to Antarctica, and was the first person to explore the inside of an iceberg. A fellow of the Explorers Club and inductee of the Women Divers Hall of Fame, Jill will lead Team Beluga and assist in filming the July 2014 Expedition.
To read about the Sedna expedition, click here.