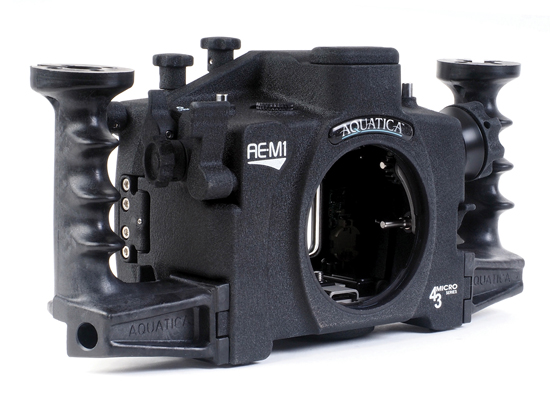 Canadian manufacturer Aquatica has taken the plunge (no pun intended) into the MFT market and introduced the AE-M1, an enclosure tailored for the Olympus OM-D E-M1 (the more potent version of the legendary M5). This is a big step considering the resources needed to develop an entirely new housing and line of ports and it recognizes the potential of the Olympus 'M-type' cameras.
The OM-D E-M1 is a more advanced camera than its sibling. The built-in image processor is superior; it boasts a better viewfinder, faster max shutter speed of 1/8000 sec. and faster strobe sync speed of 1/320 sec. Add to the mix the number of customizable controls and excellent image quality, and this camera can easily become the back-up unit of a professional. What else do you need?
Besides Aquatica, a few companies are producing housings for this Olympus. Among them are Nauticam, Olympus and Subal. As a consumer you have many choices.
Aquatica's ergonomic benefits are noteworthy. Made from a solid block of aluminum, it boasts a durable finish, the standard Aquatica handles and the large buttons and knobs especially appreciated by those of us who indulge in coldwater imaging. Add the Aquaview 180-degree or 45-degree optical viewfinder, optical and electrical strobe connection and the Surveyor vacuum check and you're ready to make serious images.
Any OM-D E-M1 housing is bound to be a bit larger than the M5 version. The camera is larger, hence the increase in bulk, but you're still far from the overall size of pro-level DSLRs and housings.
All considered, this combo makes for an ideal companion to travel with you anywhere you may venture. It's compact enough to go along as carry-on.
Some reviewers mention that you must look at full frame DSLRs if you want to outperform the M1. We did not conduct a direct comparison but we wouldn't hesitate to bring an M1 and the AE-M1 with us on assignment and leave our D300s at home. As for the D800, that's another story.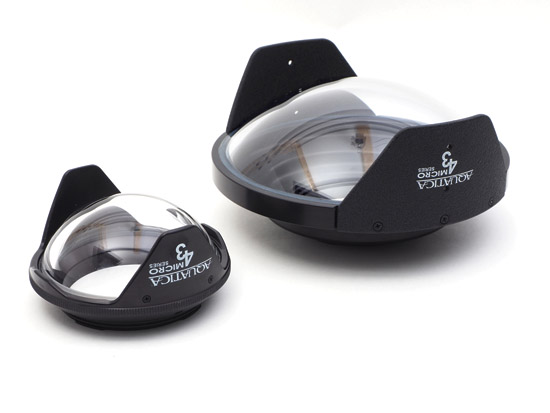 DIVER MAGAZINE. NORTH AMERICA'S LONGEST ESTABLISHED DIVE MAGAZINE. SUBSCRIBE TODAY.